I am from Phoenix, Arizona. I take a lot of pride in my city, the city that raised me and made me, me. I grew up playing in parks all around the Valley and random gyms wherever we could find a court to run 5's.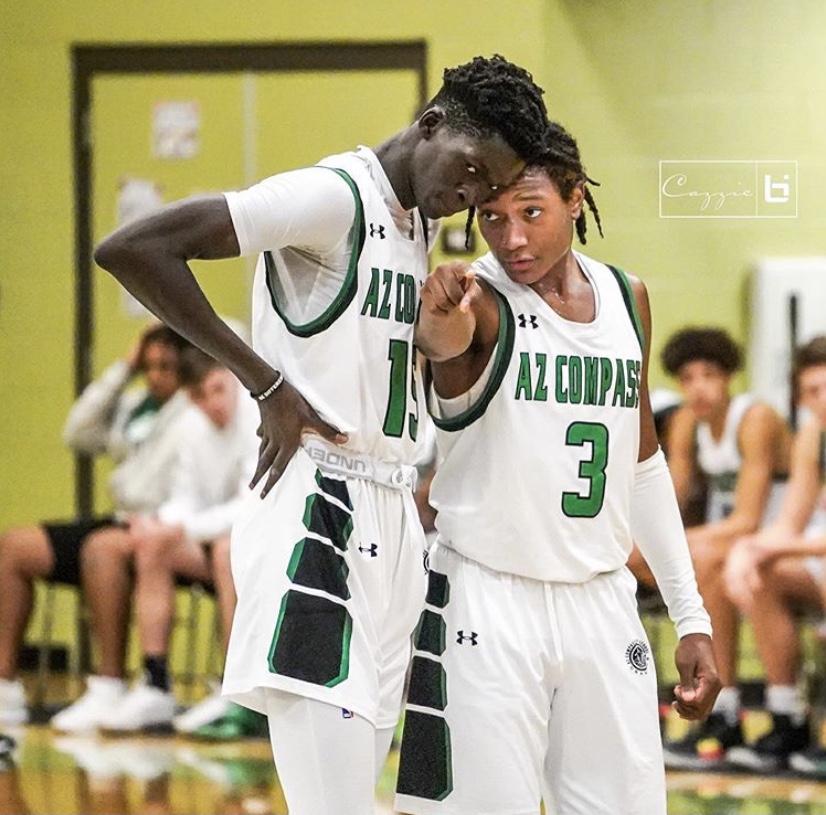 When I watch AZ Compass Prep's 6-foot-4 senior point guard Ty Ty Washington, it makes me genuinely proud to see a kid that embodies this City and carries the town on his shoulders. For anybody that is from here they know what Ty Ty has done every step of the way before he became a national name that has began to garner a lot of attention as an NBA prospect. For those that haven't, welcome to the party!
Washington transferred into AZ Compass Prep last year at the beginning of their Grind Session season. He joined a very talented team under Head Coach Ed Gipson, and eventually found his footing within the team and program. By the end of the season it was very apparent, this was Ty Ty's team.
The maturation of Ty Ty is something so many people can relate to. A kid from the Southside of Phoenix that worked his ass off and grinded and learned and studied. You will be hard pressed to find anyone in the country that will outwork him. You will be as hard pressed to find a smarter basketball player.
Coach Ed Gipson is a basketball DUDE through and through. A former Divison-I coach that has fell in love with his position as the Head Coach as one of the top teams in America. So it is the ultimate compliment when you hear Coach Gipson asking Washington, "what are you feelin' Ty? What are you seeing?" It's the trust factor that a Head Coach has in his point guard, his captain, the extension of himself on the floor.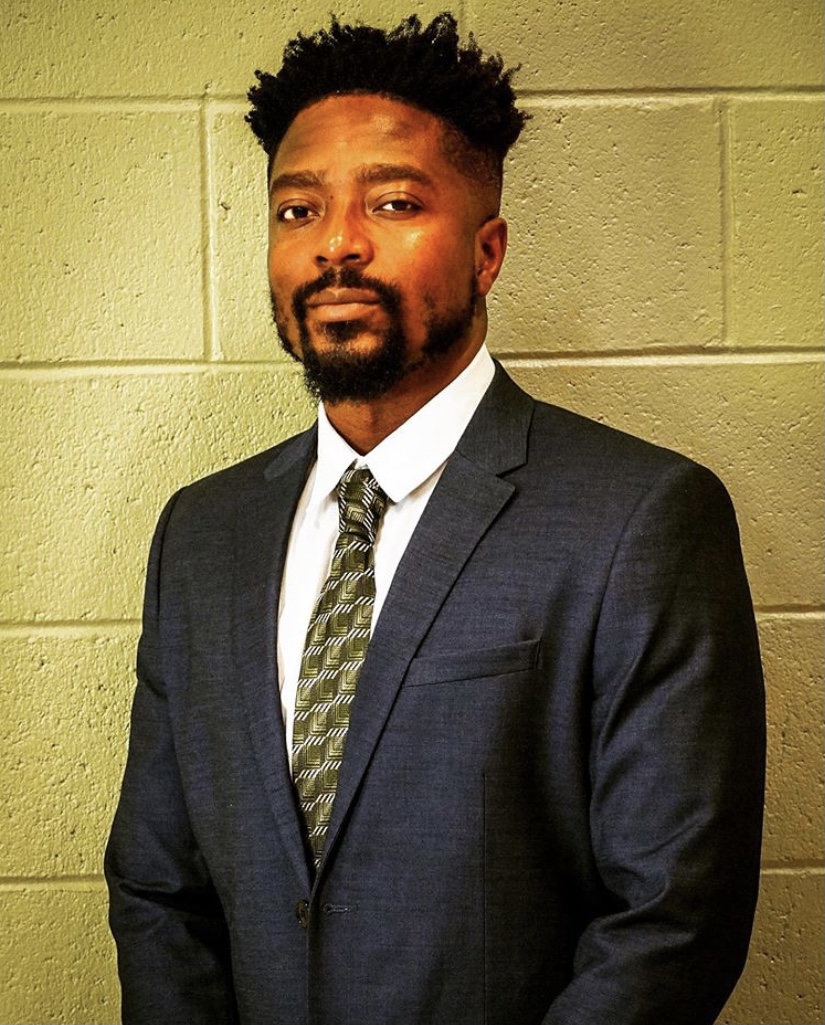 The man that makes most of this work on and off the court is Program Director Pete Kaffey. A very well-known name in basketball circles. The guy that walks in the gym and you instantly know who he is, even if you don't know the face. He's a worker. A man that lives on the phone and has dedicated his life to building this program and this team. He eats, sleeps and dreams of what this AZ Compass Dragon program can be. Constantly growing and improving with his eyes on the present and his mind on the future.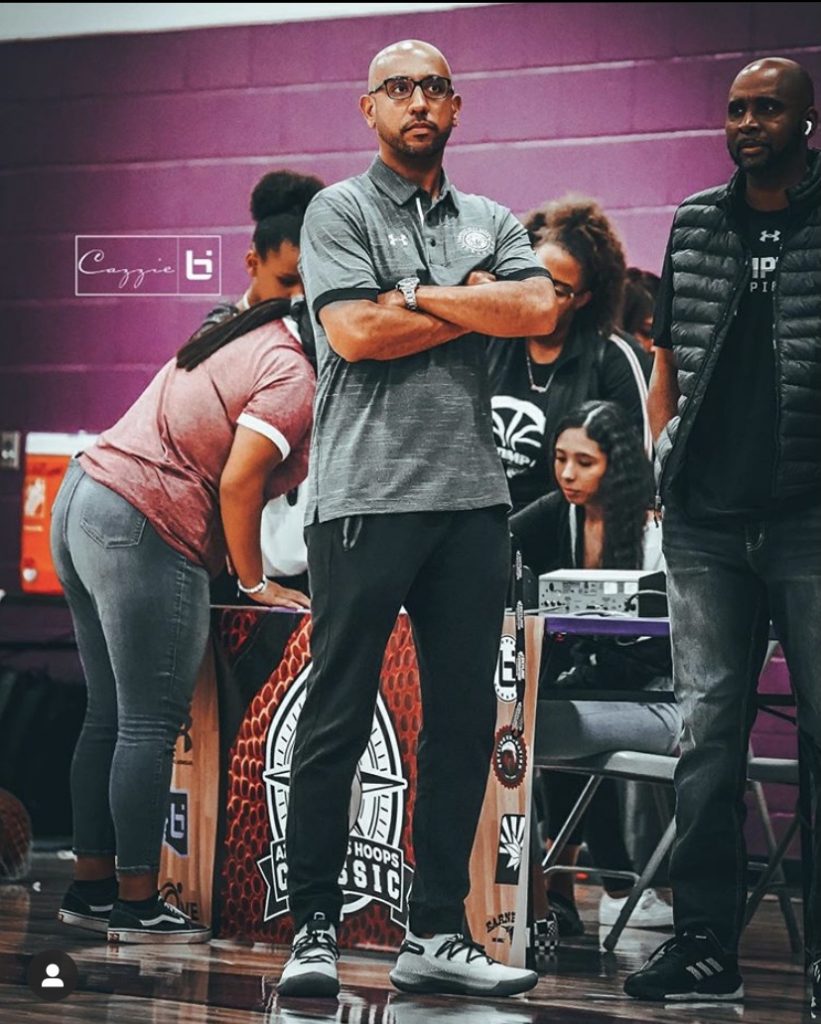 The man behind the scenes is Zyzick Owens. An educator by nature with a true interest in these young men's life and the man who see's this programs worth as a brand and a staple of the Arizona basketball culture.. This is not just a basketball team to Owens, but a way of life. A visionary who see's AZ Compass Prep as a game-changer in the basketball community.
To be around this program is enlightening. You see the passion and the dedication with everyone involved. From school administration to the coaching. From the training team to the parents that don't miss a beat. That energy transfers to the players. Assistant Coach Jeremy Pope spent years on the elite AAU-circuit before joining the University of Washington coaching staff. He plays a vital role in this teams developmental success.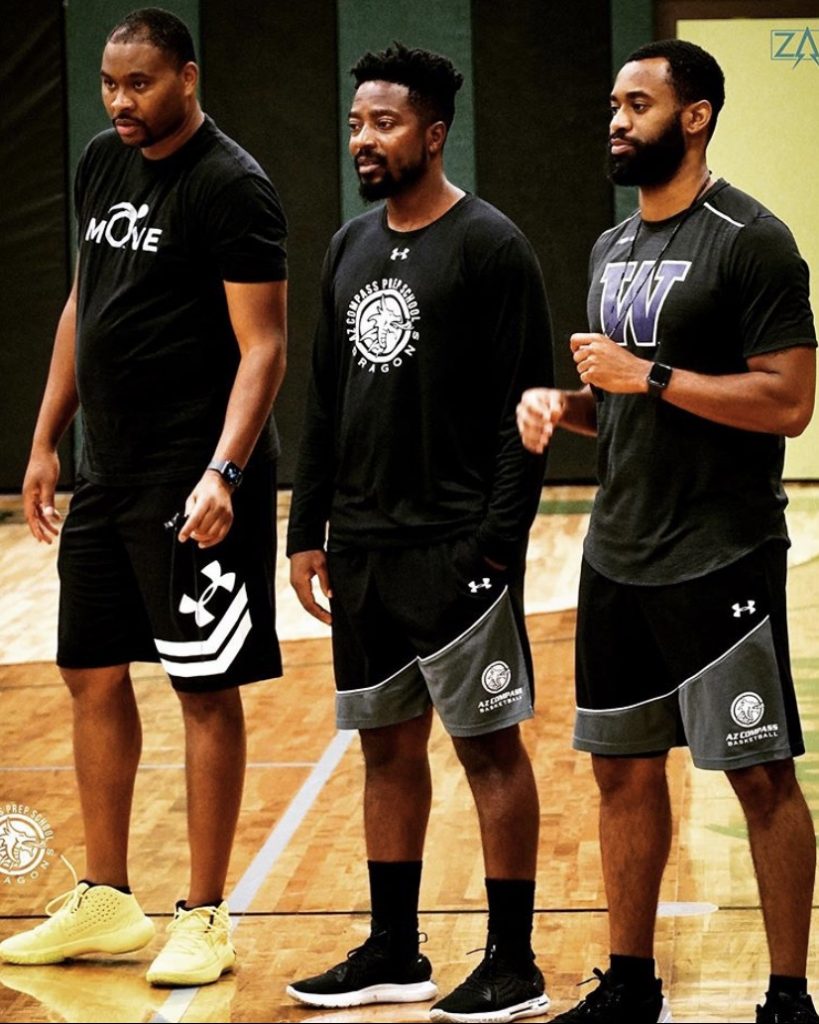 Washington is one of five Arizona natives on this team. 6-foot-6 senior wing Isaiah Broady, 6-foot-10 junior big man Duke Brennan, 6-foot-3 junior guard Nate Pickens and 6-foot-5 junior guard Mekhi Mason round out the rest of the local-based roster.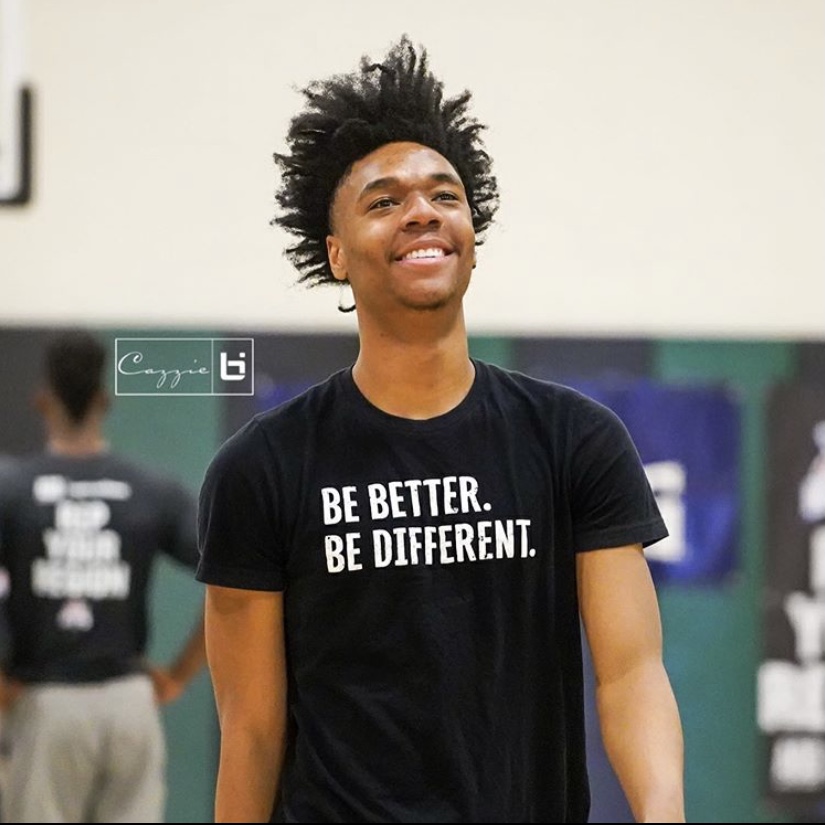 6-foot-6 senior guard/wing Alden Applewhite finds himself in Chandler, Arizona after leaving his hometown of Memphis, Tennessee. Applewhite can shoot it from deep with anyone in the country. A crafty lefty with a game that could land him on an NBA roster for awhile one day. Such a versatile weapon on the offensive end and always seems to be in the right place on the defensive end that gets one of the more athletic teams in the country out on the run.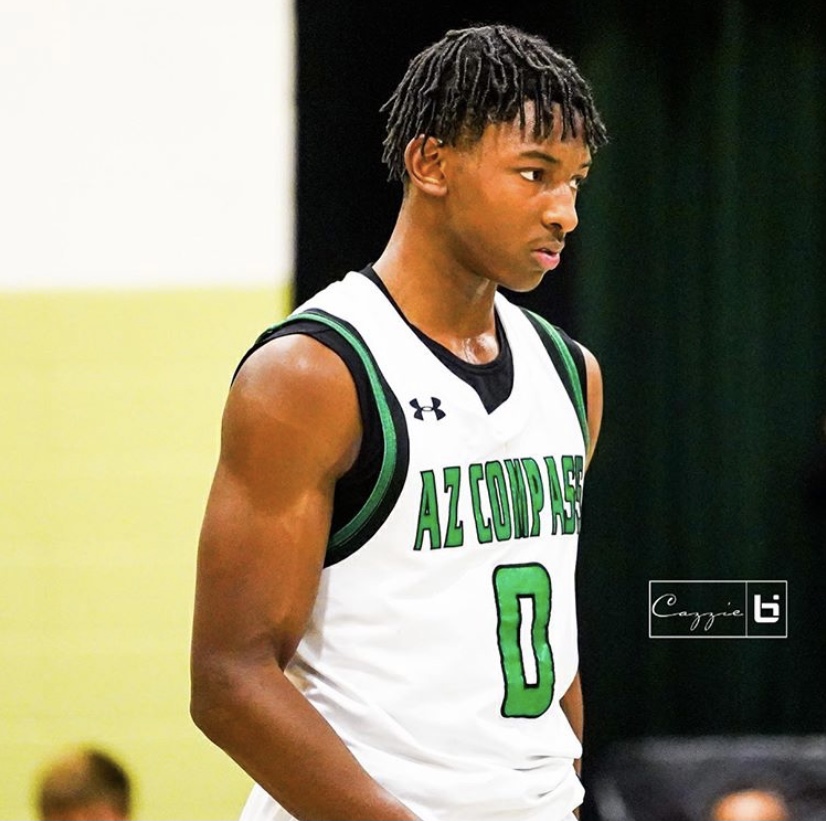 6-foot-1 senior combo guard Javon Small made his way to AZ Compass Prep from Indianapolis, Indiana. A primary two-way guard that defends at a high level and can fill it up on the offensive end. A capable shooter that can get downhill with the best of them and has the athleticism to finish amongst the trees.
6-foot-6 senior Glenn Taylor Jr is not far from home as a Las Vegas-native. The built-ford-tough wing that has proved himself to be one of the better defenders on the West Coast. A solid workhorse with athleticism and a knack for strong finishes.
This team is as deep as any team in America. A squad that can throw out two separate starting 5's that will all eventually end up at Division-I universities. They platoon a trio of 6-foot-10 plus bigs with Brennan, junior Adrame Diongue and sniper Dane Erikstrup. London-native, senior wing Josh Udaje brings highlight-worthy athleticism and tireless energy.
The Arizona Compass Prep Dragons are the only unbeaten team on the Grind Session in the first Arizona Bubble thus far, amassing a 5-0 record thus far with wins over West Oaks (FL), Prolific Prep (CA), Veritas Prep (CA), US Basketball (OR) and a thrilling overtime win over Dream City Christian (AZ). They will play their last game of the first part of the Arizona Bubble in a showdown against host-program, PHHoenix Prep, a very hot team in their own right.
The program and brand that is Arizona Compass Prep has garnered mass amounts of social media attention and became a staple for college basketball coaches to recruit out of. And with all this, still they continue to grow. To want more. To be the best in the country, from all aspects. Simply put, they are BUILT DIFFERENT!