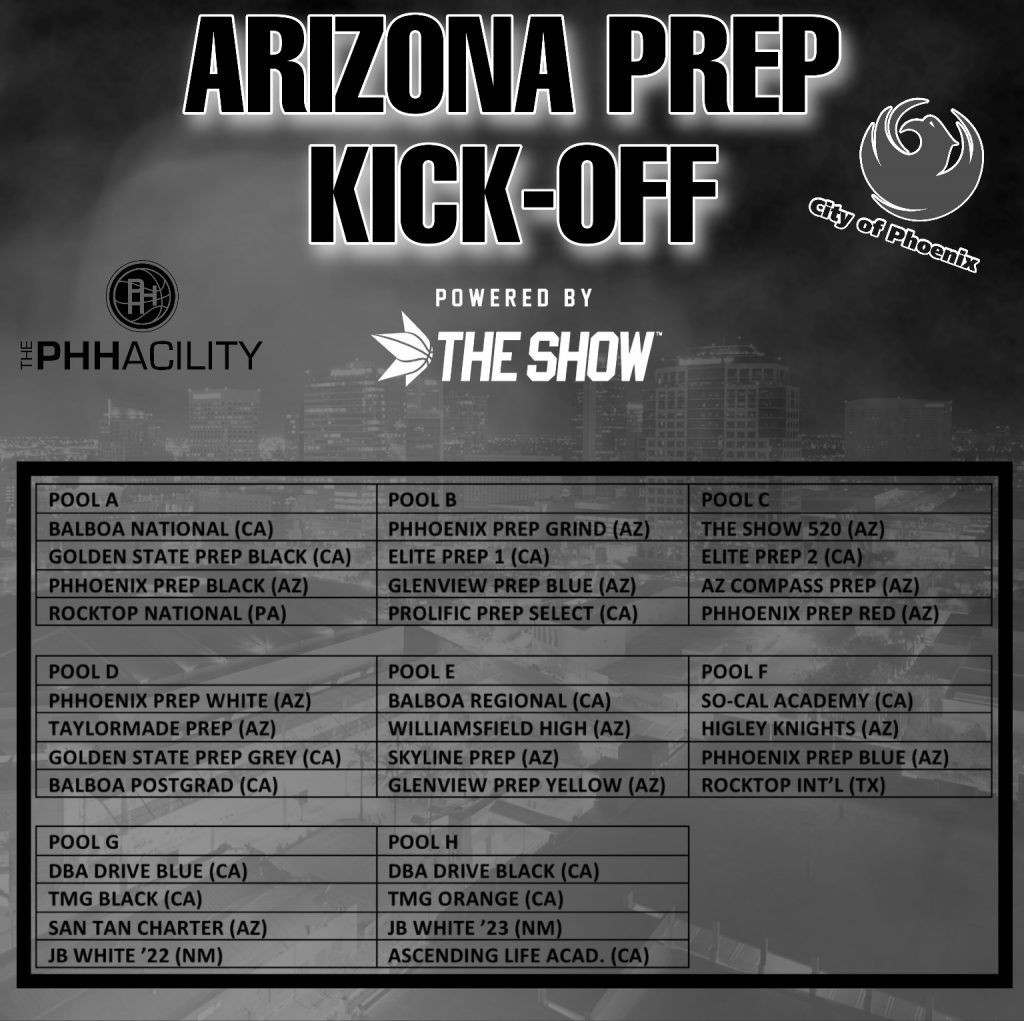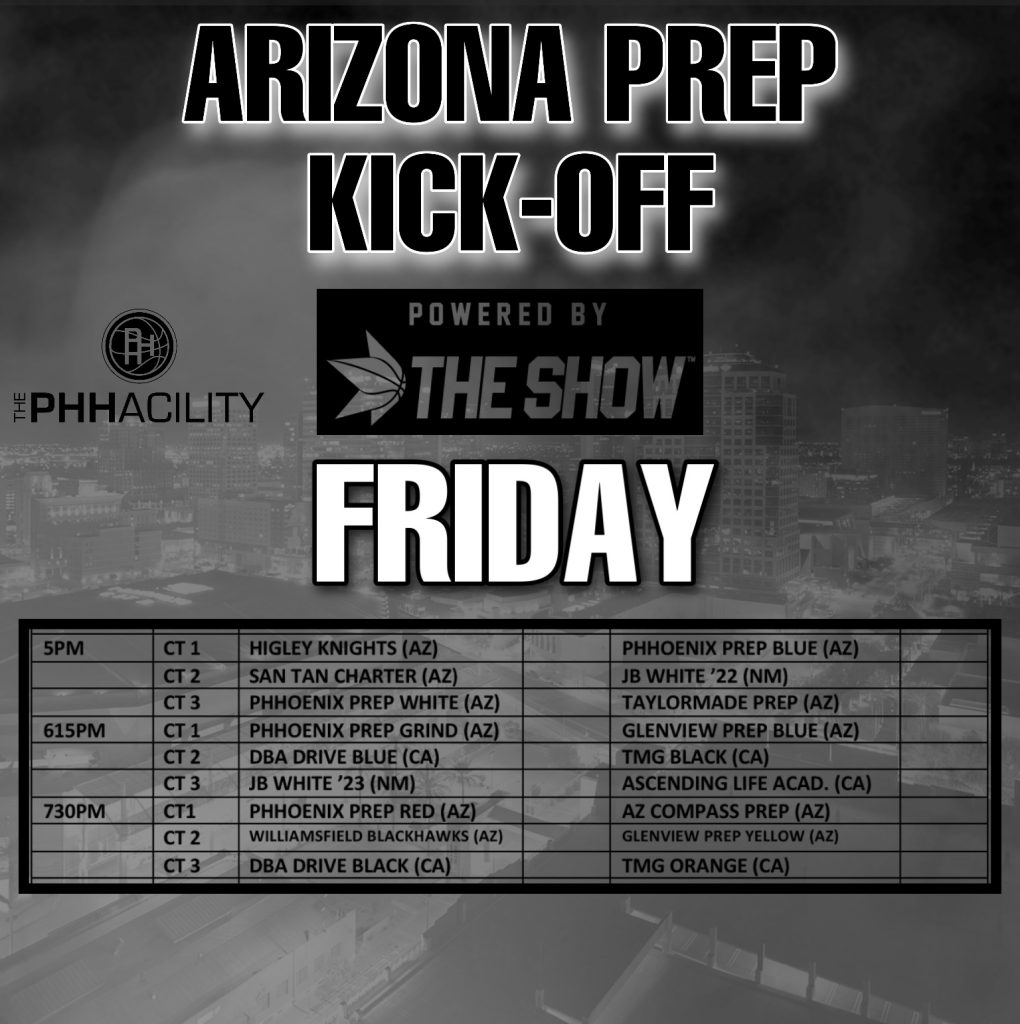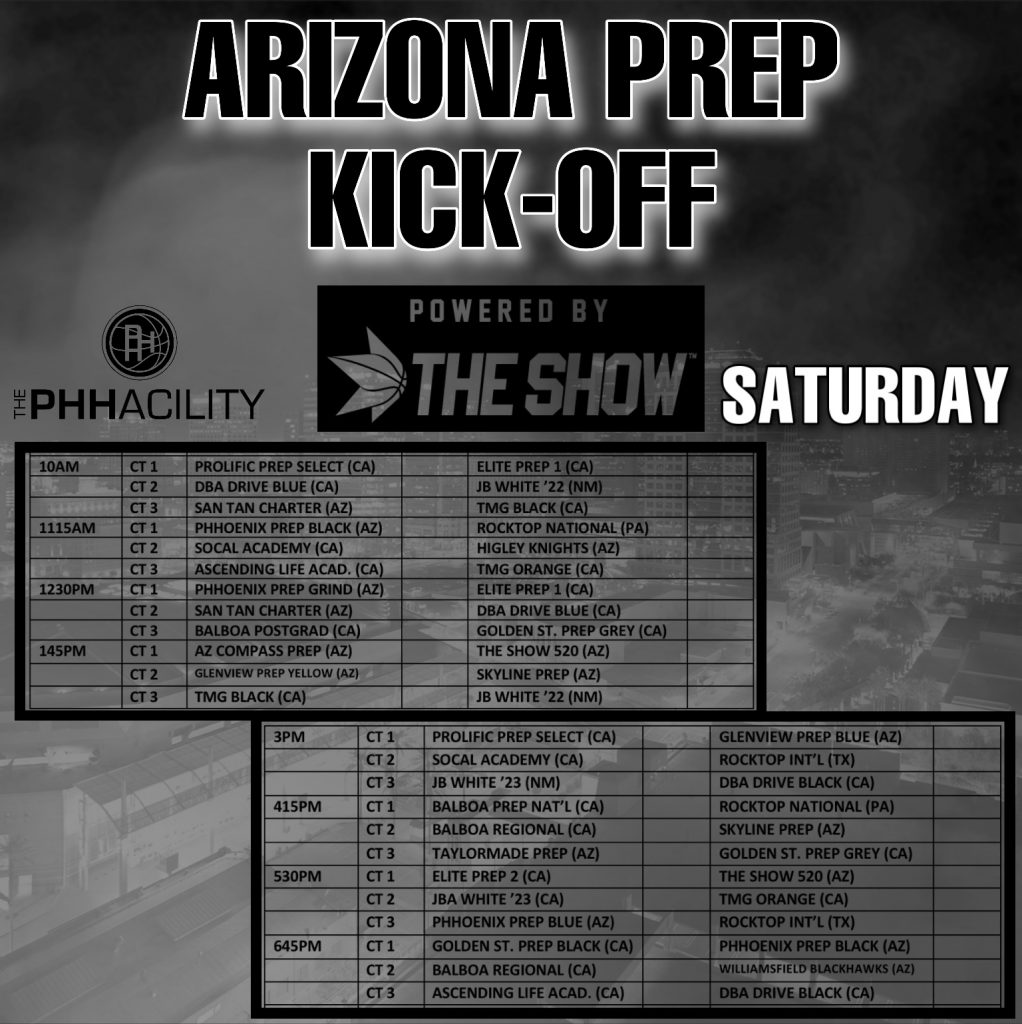 THE ARIZONA PREP KICK-OFF WILL TIP-OFF ON FRIDAY EVENING AT 5PM AT THE PHHACILITY. WE CAN NOT WAIT TO SEE ALL THE TALENT IN THE GYM THIS WEEKEND AS WE GET READY FOR A BIG-TIME EVENT UNDER 'THE SHOW BASKETBALL' UMBRELLA. ABOVE IS THE SCHEDULE, PLEASE REVIEW IT AS THERE HAVE BEEN A FEW CHANGES IN A COUPLE POOLS. BELOW IS SOME INFORMATION YOUR PARENTS, PLAYERS AND FANS WILL NEED. PLEASE MAKE SURE YOU FORWARD THIS LINK TO THEM, YOUR PLAYERS AND ALL YOUR COACHES SO THAT EVERYBODY HAS IT. THANK YOU.
To all of whom it may concern,
Fans will be permitted into this event. However, players, coaches, parents and fans will only be permitted to be in the gym during their games only! No exceptions. After your or your player's game is complete, you must exit the facility and re-enter for their next game. You will only be charged the first time you come in and get your band.
There will be assigned exits for coaches/players, parents/fans and media/college coaches.
All fans entering the facility must pass a temperature check and a mask is required for the entire time you are in the facility. Please understand failure to comply with these rules could very well get the entire event shut down so please do your part to help us make this thing a success. Thank you.