The Grind Session enters it's 7th season in 2020 in the most unconventional format to date. However, what has not been unconventional about 2020? Nevertheless, we are set to have a very exciting and entertaining season this year with the best high school basketball played in the country.  The platform has been raised to immeasurable heights with more grassroots talent under one roof than anywhere in America. The Grind Session is here! 
The Arizona Bubble will tip-off this Monday (November 2nd) at the PHHacility in Phoenix, Arizona with nine of the top high school prep schools in the country. The first bubble of the season will consist of the defending Grind Session World Champion, Prolific Prep (CA), an AZ Compass Prep (AZ) team that is ranked top-10 in the nation on most credited websites, and a Dream City (AZ) team that is toe-to-toe with them. West Oaks (FL) is said to be stacked and should find their way on those top lists by the end of the season. Tenured Grind Session members like Bella Vista (AZ), Veritas Prep (CA) will be set to compete and PHHoenix Prep (AZ) returns as one of the surprise teams from last season with their most talented group yet. Colorado Prep (CO) and US Basketball (OR) enter the Grind Session for their first seasons and ready to make some noise on the national stage.
So that's it, 9 teams! 10 days! 30 games! Played at the highest level, on the highest stage against the toughest competition. Time to GRIND!
Here is a breakdown preview of each team entering the Arizona Bubble.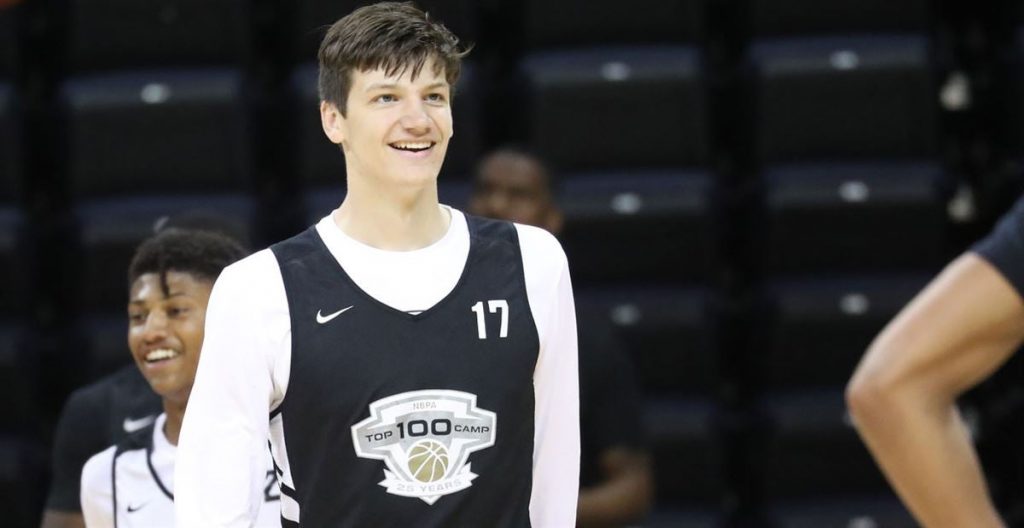 The defending Grind Session champ, Prolific Prep Crew (Napa, CA) has reloaded with possibly their most talented team to date. New Head Coach Mark Phelps has a stable of talent at his disposal, highlighted by consensus top-20 and Oregon commit, Nathan Bittle. The addition of 6-foot-2 guard Isa Silva (Stanford-commit) might be one of the biggest pick-ups for this team with all that talent that will be on the floor for them given his ability to make plays for others and be so effective without having to score. 6-foot-7 2022 wing Kamari Lands (La Porte, IN) is one of the more crafty walking buckets on the West Coast. The Top-40 prospect should be a huge factor this year for Prolific and could see his stock rise even higher than it already has. 7-foot 2022 center Mouhamed Gueye is the real deal. A big time shot-blocker that causes some serious problems anywhere in the paint. The high-major prospect already holds offers to Arizona State, Kansas and UCLA, among others. 6-foot-7 forward Fallou Cisse could end up being the biggest X-Factor on the Grind Session this year. The UC-San Diego commit is one of the more active players you will come across in the nation and can effect the game in so many ways. With so much attention being paid to everyone else on the court, he catches himself a lot of dunks and uncontested buckets and you'll be hard-pressed to find anyone who plays harder. 6-foot-2 guard Jordan Pope returns to the Grind Session after making a real name for himself last season on the Grind Session. A guard that can really stretch a defense with his shooting ability, a good playmaker and a bucket-getter.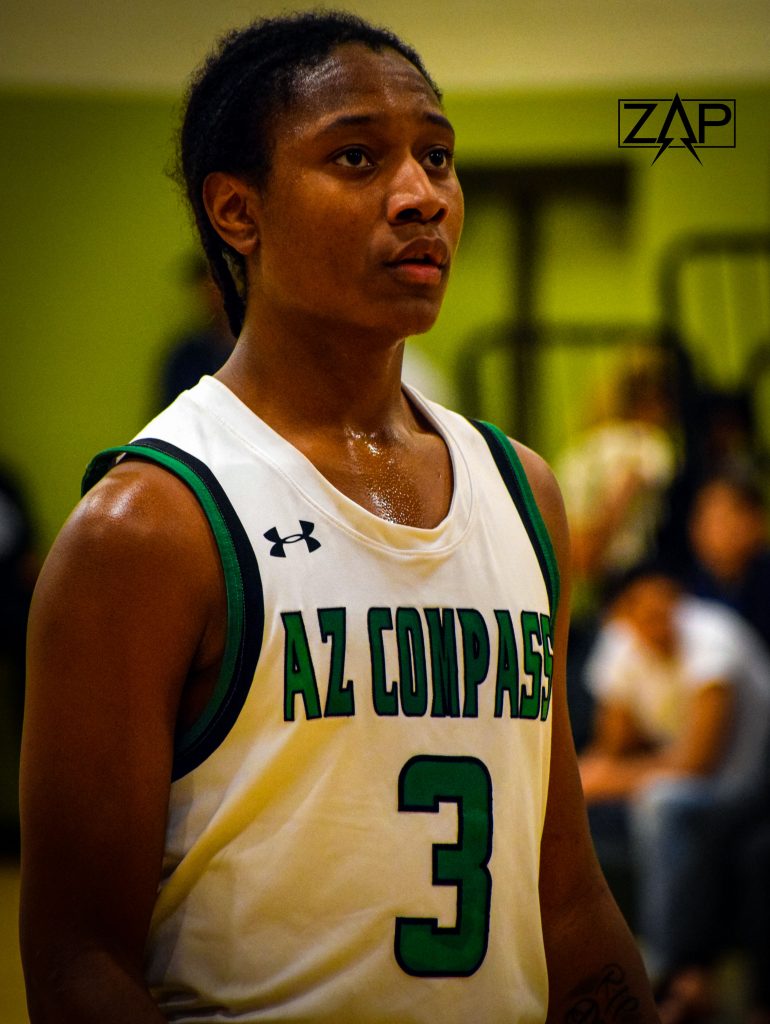 AZ Compass Prep (Chandler, AZ) comes into this season as one of the favorites to win it all behind one of the most talented guards in the country in 6-foot-4 senior point guard Ty Ty Washington. You may not see a game all year where Washington is not the smartest player on the floor. He just see's plays before they even start and has all the leadership qualities you can want in a high-level game. He is an extension of Head Coach Ed Gipson on the floor. Program Director Pete Kaffey has really put some tools in the box with this roster. The Dragon's 6-foot-7 guard/wing Alden Applewhite is one of the best shooters in the country and is also a really good athlete. Glenn Taylor will be one of the top premier defenders this season, without question. He is a difference maker on that end of the floor; a player that can change the complexion of a game and lock-down your best offensive player. Their best athlete is London-import Josh Uduje. The kid is a freak of a leaper and will surely have his fair share of highlight dunks in the open floor. The play of 6-foot-2 combo guard Jovan Smalls has been huge for AZ Compass with his ability to play alongside Washington in the backcourt. He is a good playmaker but can also step off the ball and become a real scoring threat and is a dog on the defensive end. Their new addition of 6-foot-10 senior big man Duke Brennan is HUGE! Brennan is exactly what this team needed inside with his relentless rebounding, inside scoring and ability to pull bigs out of the paint with his shooting capability from deep. Their 2022 trio of 6-foot-11 center Adrame Diongue, 6-foot-5 guard/wing Mekhi Mason and 6-foot-3 guard Nate Pickens will have an imprint on this team as well. Mason and Pickens add elite-level outside shooting and Diongue is a premier shot-blocker.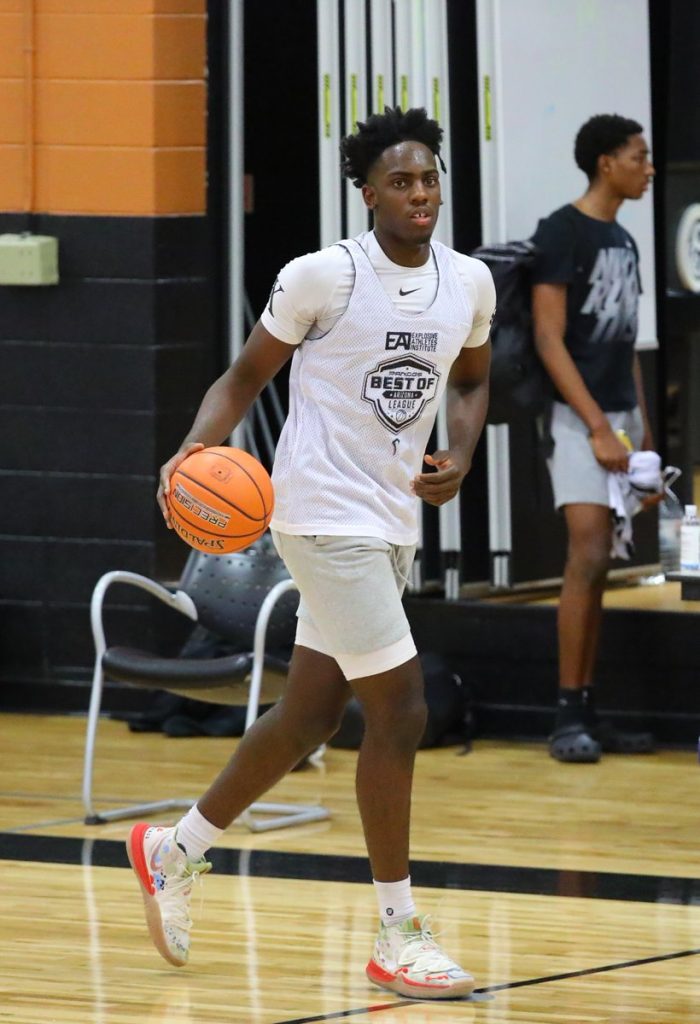 Dream City Christian (Glendale, AZ) has reloaded after graduating the majority of their roster. Head Coach Kyle Weaver finds himself right back into the thick of things on the Grind Session this year. They are led by 6-foot-9 senior wing/forward Arthur Kaluma, one of the top ranked players on the West Coast. Kaluma is an absolute MAN that should have his fair share of dominant performances on the Grind Session this season. When he is in his bag, he is practically unguardable. Their 6-foot-5 wing Shaedon Sharpe (London, Canada) is one of the more elite athletes in the country. He is a human pogo-stick with the ability to really fill it up on the offensive end. He will be one of the more entertaining players on the circuit this season, without a question mark needed. 6-foot junior point guard Jaden Clayton brings the playmaking for this Dream City team as the Canadian-born prospect possesses great court vision and has a nice stroke from the outside to keep defenders on their toes. Harvard-commit Tyler Simon (Houston, TX) brings some toughness to the team. A 2-way player that plays with a strong head on his shoulders and competes on every play. He will be this teams X-Factor when they are successful. 6-foot-3 senior guard Jayden Nunn (Flint, MI) is a scoring guard that can make some things happen with the ball in his hands. They will need him to do just that against the teams with the high-major talent.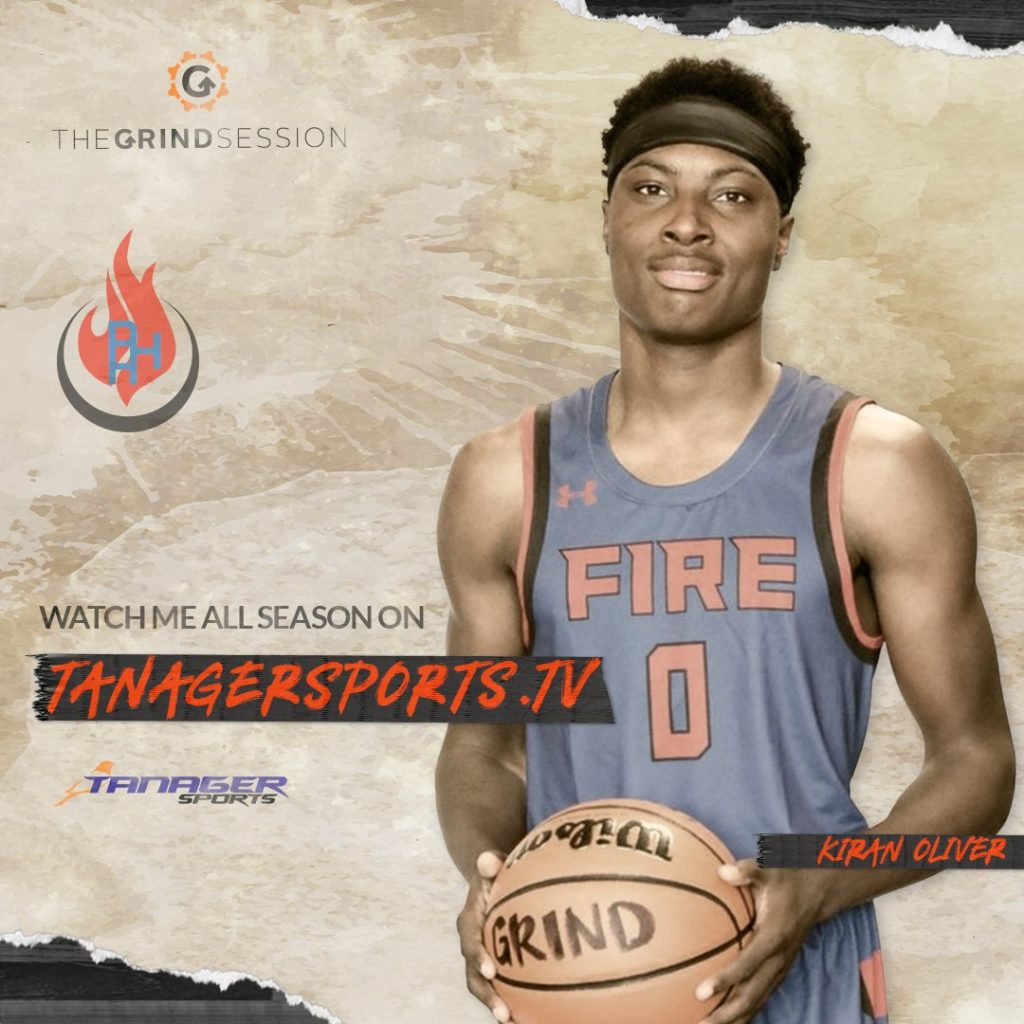 PHHoenix Prep (Phoenix, AZ) walks into the Grind Session as a team to really watch this year. With seven players already committed to Division-I schools, the team is loaded. One of their unsigned guys still left on the board might be their most talented as 6-foot-4 guard/wing Ky Oliver re-enters the Grind Session for his second season as one of the more polarizing players on the Grind Session. There is bouncy, and then there is Ky Oliver-bounce. The biggest difference this year in Oliver is how far he has come as an overall player. He is shooting it from the outside so much better this year and still brings that high-level intensity on the defensive end. Their biggest addition to the team is 6-foot-5 guard Jovan Ruffin. The Colorado-commit will be one of the more efficient shooters and players on the Grind this year. He is a flat-out player! DePaul-commit, 6-foot-3 senior point guard Brett Hardt Jr returns to the circuit as well and this kid is coming different this season. Hardt has turned himself into a knock-down shooter from the outside and a legit playmaker with the ball in his hands. His biggest improvement over the last season has been on the defensive side of the ball where he now really defends at a high level. Grand Canyon-commit Isaiah Shaw is going to be one to watch this season for the Fire. Kid is a flat-out hooper and is going to make some noise this season. The center position is held down by Cal-Poly commit Matur Dhal and Air Force-commit Carter Van-Hammond, as the two usually platoon at the position. Portland State-commit Dominic Capriotti and Rice-commit Andrew King provide plenty of outside shooting and high-level defensive intensity. Senior point guard Ricardo Sarmiento has been in his bag something serious the last few weeks and looks to continue that play into the Bubble.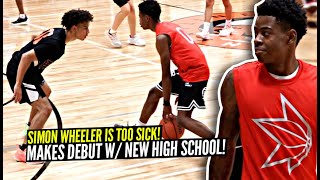 Bella Vista Prep (Scottsdale, AZ) clocks in for their first season under new Head Coach Corey Boswell. Boswell will lead his team into the Grind Session with one of the more entertaining point guards in the country. Simon Wheeler (Detroit, MI) is a wizard with the basketball in his possession and defenders ankles are constantly in danger once he puts it on the deck. He is also one of the more gifted passers in America with a very high IQ. There will be plenty of footage out there this year on him so watch out for it. 6-foot-7 wing/forward Jamel King (Tuscaloosa, AL) could be a match-up nightmare for the Bears. With a nice combination of length, athleticism and shooting ability from the outside, he is a tough check for any perimeter defender. 6-foot-4 shooting guard Isaac Spears is one that could boost his stock heavily for BV. A 2-way player that can really knock it down from the outside. They will need him to be consistent this year to be successful.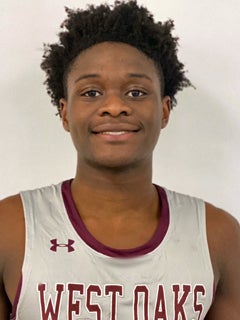 West Oaks (Orlando, FL) is primed to have a big-time showing on this year's circuit under Head Coach Kenny Gillion. Their 6-foot-6 senior wing Wesley Cardet (Ft. Lauderdale, FL) is blowing up on the national scene with high-major offers from Alabama, Auburn, Clemson, DePaul and Florida. The long, athletic and versatile Cardet is going to have a huge impact in every game he plays in this season. 6-foot-1 senior combo guard AJ Neal (Orlando, FL) can put the ball in the basket with some of the top scorers in the country. A knock-down shooter with a keen ability of splitting defenses and a nice floater to go with the package. Neal holds high-major offers to Auburn and Florida State, with that list growing… 6-foot-5 senior wing Justin Neely could be a huge X-Factor for not only this team, but on the entire Grind Session platform. I love this kids game. Always in-control, picks his spots and can really shoot the ball. Has a nice, tight handle with a good, strong body. He holds offers to Rice, Temple, UTSA, VCU and Washington State. One of the most intriguing players on this roster is JJ Harris (Tallahassee, FL), the 6-foot-4 guard that started to really find his way on the Grind Session last season with this West Oaks team. The kid is one tough customer! If he pulls it all together and proves he can start knocking down shots from the perimeter, he will be a serious problem this year and moving forward into college.
Veritas Prep (Santa Fe Springs, CA) and Head Coach George Zedan will come into the AZ Bubble with their usual competitive grittiness we have come to see out of these Veritas Prep teams. They will be led by USC-commit, 6-foot-3 guard Malik Thomas (Fontana, CA), one of the more aggressive guards you will find this side of the Mississippi. His ability to get downhill and finish amongst the tree's is a rue elite skill set. 6-foot-8 big man Solomon Jones (Long Beach, CA) will have to be very good for them in the paint on both ends of the floor to be successful in the high-level games. He has the ability to really make problems for opposing bigs with his shot blocking and rebounding ability.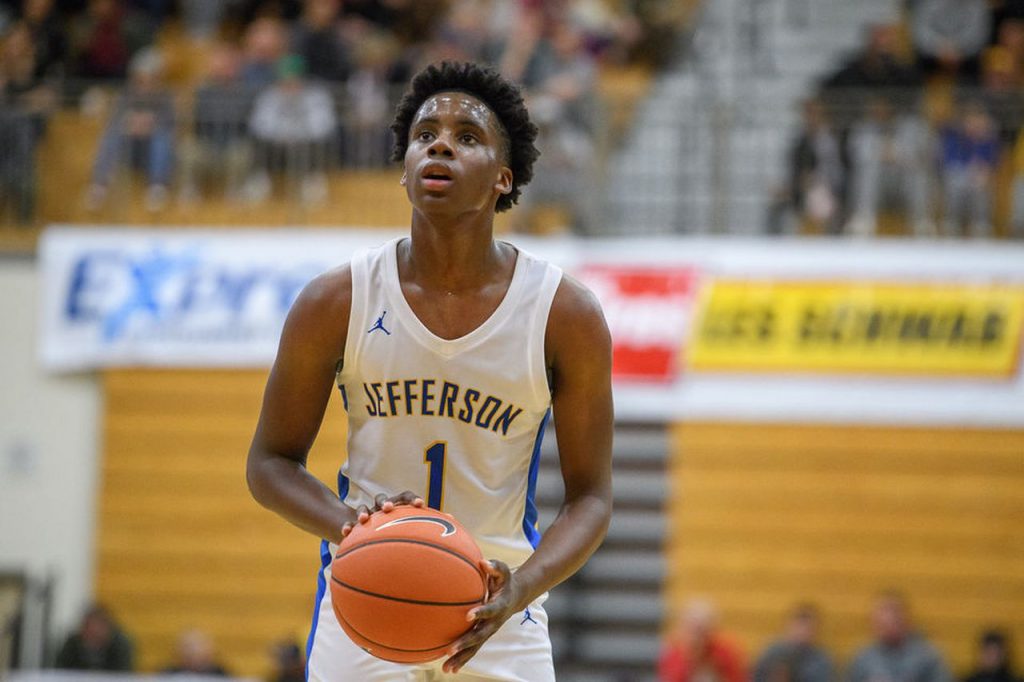 US Basketball Academy (Blue River, OR) will enter their first season on The Grind under Head Coach Billy McKnight.  They will be led by their star sophomore Marquis "Mookie" Cook, the young Oregon-bred wing that has blown up on the national level.  Cook picked up an offer from Oregon with numerous high-major offers surely to follow. 6-foot-6 senior Princeton-signee shooting guard Darius Gakwasi, a knock-down 3-point shooter with a very high basketball IQ.  Gakwasi could end up being one of the real factors for not only this team, but on the entire Grind Session. 6-foot-4 wing Lamar Washington is one of the better 2-sport athletes in the country. A true dog on the basketball court and a player that is easy to see where he may end up making some money on the football field. A special athlete that will be a nightmare to guard for any team on the circuit. Welcome to the Grind, fellas!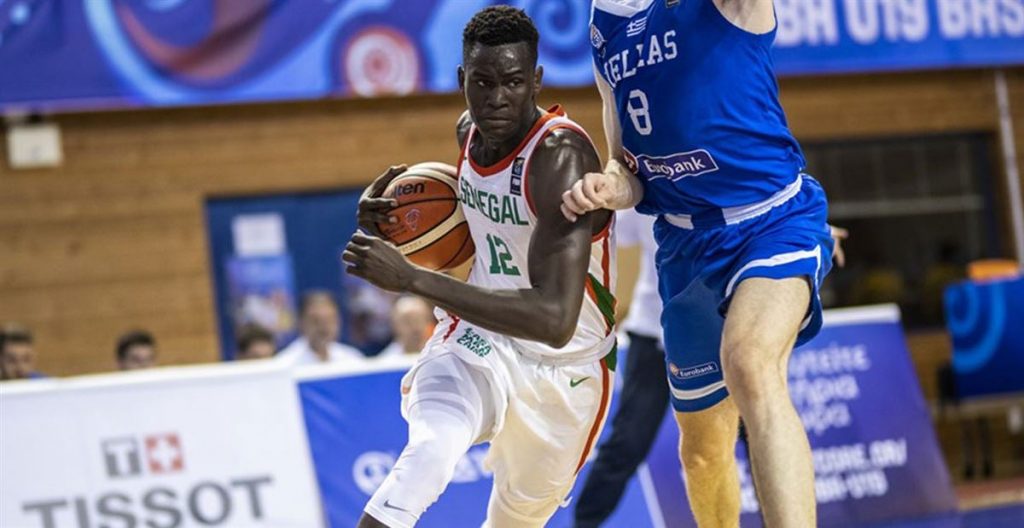 Colorado Prep (Denver, CO) is in their debut season on the Grind Session and should be a very strong year in their coming out party. 6-foot-4 junior guard Langston Reynolds should be set to be one of this teams leading scorer with his knack for scoring in transition and ability to knock it down from deep. He get to the cup with the best of them and can really put the ball in the basket. 6-foot-10 senior forward Mouhamed Mbaye is going to do some damage on this Grind Session season. The kid is a developing star. The high-major big has turned heads just about every time he has taken the court since arriving to the United States from the Senegal. He holds offers to Louisville, Arizona State and Rutgers, among others. 6-foot junior Jeremiah Coleman will lead the point guard position for Colorado Prep as a lead guard with a really good handle and some really good intensity and accumen on the defensive end. He possesses really good athleticism and has a nice pull-up and floater off of penetration. This team could really make some serious noise on the circuit this upcoming season.