This upcoming season will see a couple rookies throw on a Varsity uniform and will see some impactful minutes on the court for their teams. While a freshman's narrative is so far from over, these are just ten 2023 talents that the Arizona Hoop community will get a very early look at (in alphabetical order).
Noah Amenhauser (6'8", PF/C, Estrella Foothills) -I haven't been able to lay my eyes much on Amenhauser but the word I keep hearing is that he is going to walk into high school as a factor at the varsity level for Estrella Foothills. He will walk into the 4A conference as one of the bigger players on the court in every game he will play so it should be interesting to see if this kid that is oozing with upside can be effective at this level early on. I am excited to see it.
Demarion Anderson (5'8", PG, Youngker) -Anderson will walk into high school with the ball in his hands 60% of the time and quarterbacking a varsity offense. While Youngker is probably still a year or two away from making some noise in 4A, you can't ignore the fact that this young and talented guard is going to be battle tested early. He has the mentality and understands the game at an advanced level, so he should be just fine.
Mark Brown (5'9", Point Guard, Mountain Pointe) -Brown is the top true point guard in this class with lightning-fast quickness and the ability to quarterback an offense and still get his fair share of buckets. He is also an absolute nightmare on the defensive end. He is in line to start at one of the guard spots next to talented junior guard Jason Kimbrough. It will be interesting to see how new Head Coach Kaimar Price uses him within their scheme but the tough and talented freshman will undoubtedly make an impact this year for the Pride.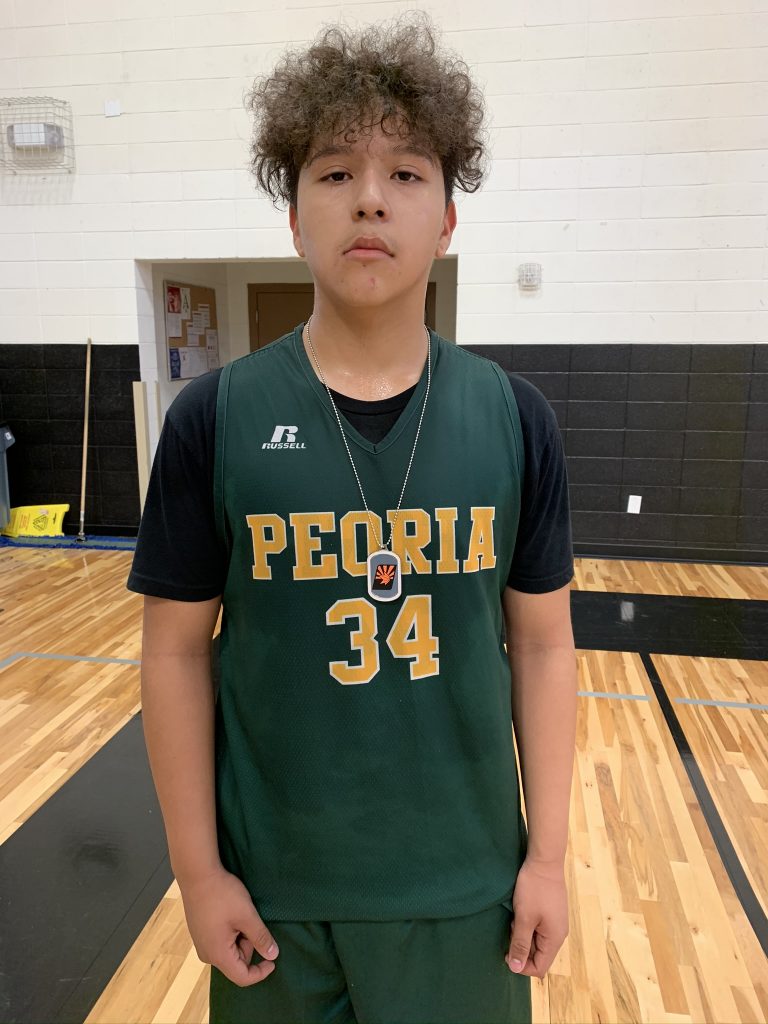 Andrew Camacho (6'0", Guard, Peoria High) -Camacho has been dominant in his own age group for quite some time and hasn't missed much of a beat during this past fall with his Peoria Panthers team. While playing for a program that will contend for a 4A state title this season, Head Coach Will Roberts has not been shy about installing the young sharp shooter into the starting line-up. Camacho has not disappointed, to say the least, and could be the team's leading scorers on any given night. He is probably the most crafty guard in the class.
Matthew Henry-Harrison (5'10", Guard, Buckeye Union) -Henry-Harrison will be relied on heavily from Head Coach Randy Bland and the Hawks. For a team that will lean heavily on one player in senior guard Tay Boothman, they will see a lot of different defensive schemes to slow down the high scoring guard. Thus, they will need other players to step up and get some buckets when the ball is being forced out of Boothman's hands. Henry-Harrison has shown some flashes that will tell you he is ready. He has one thing going for him already in the fact that he is an aggressive, physical guard that can really get downhill. It should be interesting to see how he transfers his game against some of the better, older competition.
Aadem Isai (5'11", Guard, Valley Vista)  -Isai has one of the higher basketball IQ's in his class and is another crafty, sharp-shooting guard that will make an immediate impact at the Varsity level right off the bat. He will slide into the Valley Vista line-up as the starting point guard for a team that many are predicting will make the playoffs this season. The Monsoon will be one of the younger teams in the state so it will be a bit of an uphill battle, but the team is very much a bought-in group and they play extremely hard.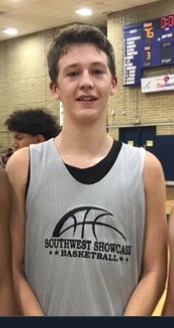 Landon Schumaker (6'6", Forward, Basha High) -Schumaker is one of the more high-profile players in this class going into his freshman year and will contend to be "The Show's Freshman of the Year". He will start for Basha (a projected 2019-20 6A playoff team) and should be the top dog in a lot of stat lines for the well-coached Bears. He has extended his game out to the 3-point line as of late and his ability to finish over smaller defenders down low and drag out big man to the outside should be an interesting thing to watch with a freshman.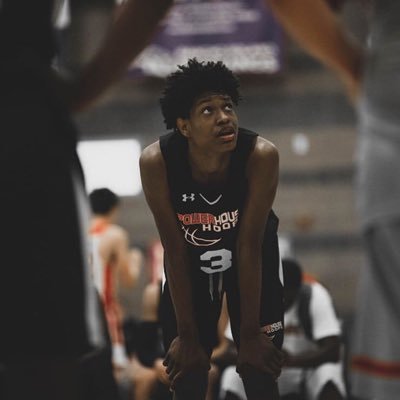 Tru Washington (6'4", G/W, Cesar Chavez) -Washington is probably the most naturally talented player in this class and will walk into Chavez feeling right at home. Tru has been playing with this group most of his life already and spent many days and nights in the gym with older kids, which is why he is probably why he is also one of the tougher kids in the state, regardless of class. He will bring some much-needed scoring and effort plays from the wing for the Champions right off the bat. It will be interesting to see how he holds up against some of the state's better 6A teams this season when the pressure cooker gets turned up a little. However, I have learned that you don't make a habit of betting against Tru Washington.
Cody Williams (6'2", Guard, Perry High) -The younger brother of one of Perry's better players in school history (Santa Clara's Jalen Williams) will suit up for Varsity for his big brother's high school coach the first day of the season and understandably, Head Coach Sam Duane absolutely loves the talented freshman guard. Williams has a ways to go physically and some weight to put on, but the kid is a BALLER! The Perry coaching staff has acknowledged that Williams will have some good minutes in the rotation right off the bat at the very least.
Emery Young (6'3, Wing, Centennial High) -Young should walk into try-outs as a favorite to start for Coach Lavender. Centennial lost a few players from last season's team and they will be playing in arguably the most competitive conference in the state and their division just might be the toughest one as well. So Young will get battle tested as much as anyone in this class, if not more, as a rookie in high school. The wing is expected to have another big growth spurt or two and already has some intangibles to his game that you can see him laying out some success at this level and beyond.