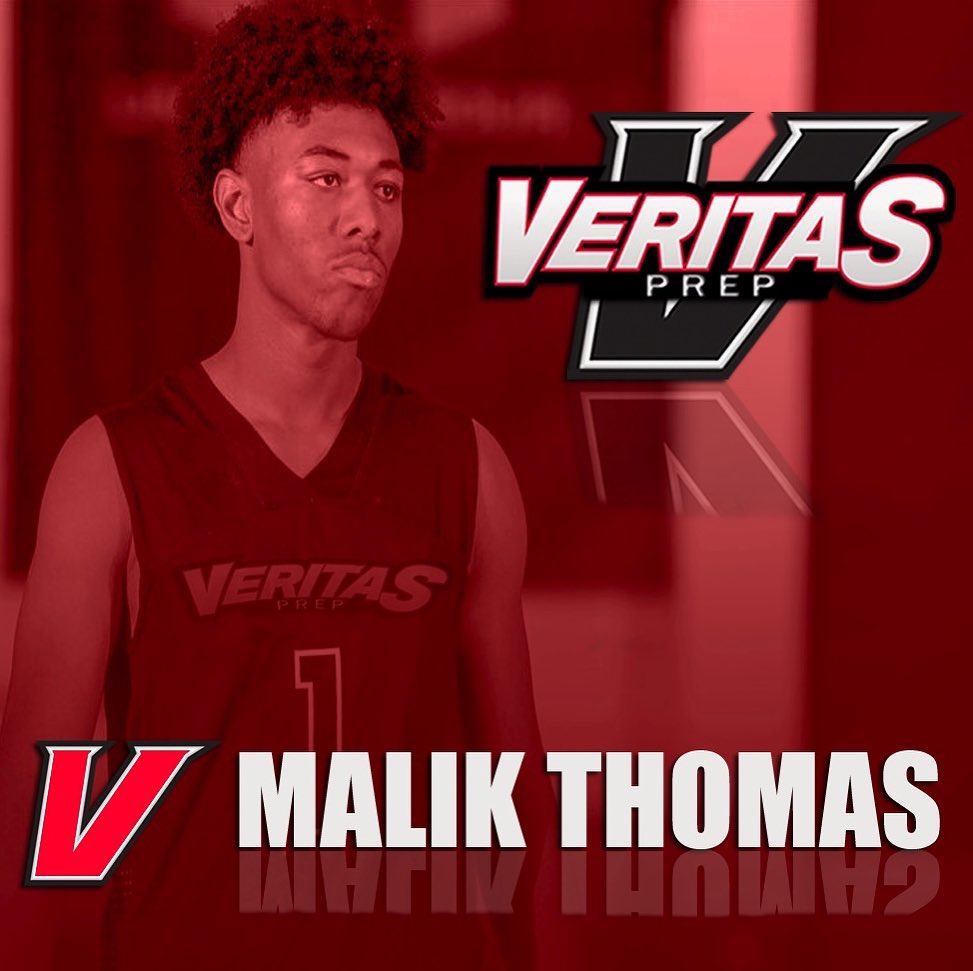 The Grind Session opening has been nothing short of a talent-filled, intense battleground thus far in the first Arizona Bubble at the PHHacility. The competition has been displayed at such a high level.
Veritas Prep's 6-foot-4 senior guard Malik Thomas has been at the forefront of that. A strong combo guard that just may be one of the better downhill scorers in the nation. An explosive first step mixed with size and strength and good athleticism makes him such a dangerous offensive weapon. And when that shot from the outside is falling, he is about as unguardable as they come.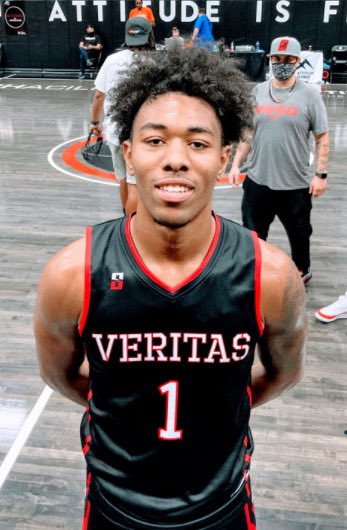 He is tough. He welcomes and absorbed contact as good as anyone I have seen. He has a strong handle and a nice little pull-up game that puts the polish on the paint of this muscle-car of an automobile that is Malik Thomas.
Through his first three games on the Grind, he has looked terrific. As good as just about anybody in the first bubble. US Basketball Academy (OR), Bella Vista Prep (AZ) and West Oaks (FL) have all felt the force of Thomas already. They are 2-1 in the bubble thus far, after dropping a narrow 3-point loss to West Oaks last night.
During the middle of the pandemic, Thomas committed to Head Coach Andy Einfield and the University of Southern California. After all, it was a school he dreamt of playing for growing up as a Los Angeles native. And while getting an offer and committing to such a nationally-respected program is nothing short of impressive, it is far from the end of where Malik wasn't his journey through the game of basketball to end.
Like many young and talented hoopers, his dreams extend to aspiring to play in the NBA. However, if you were ever to sit down and ask this young man why that is his dream, you should get a sense that it goes a little deeper for him. He works hard to push himself to be the best version of himself with this dream in his head every single day, every drill, every practice, every game. He will not "run from the smoke." He wants to square up against the best guards in the country. The guards that are ranked ahead of him in most of the nationally-recognized networks. It's the main reason he made the jump to the Grind Session with Veritas.
"I wanted to play on a stage where I was getting pushed and tested every game. I wanted to play in something that was going to get me ready for the PAC-12."
After all, that may be the biggest asset for most players on this Grind Session circuit. Most players on every roster will play Division-I college basketball within the next couple of years. There are no games where you are playing against someone that will be lucky to still be playing in a men's league at 22 years old. This level is not for the weak. It is not for players that don't have some serious ambitions thru this game. It is for players that eat, sleep and breathe basketball. Players like Malik Thomas.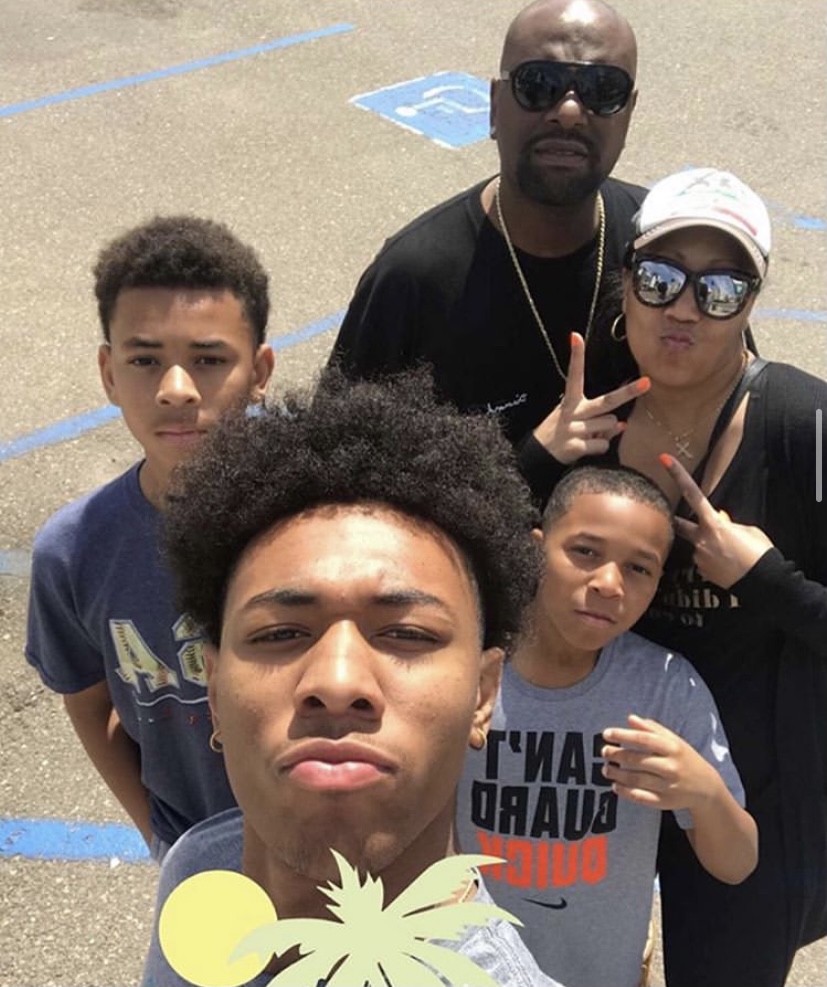 If you ever talk to Malik about something other than the game, the first thing he wishes to talk about is FAMILY! He comes from a tight-knit one that is founded and so reliant on morals, love and faith. A god-fearing family that attends church regularly and instills prayer and the belief in God's plan for you. A family that usually holds the holiday cookouts. Coach Enfield might want to give a special thanks to both of his parents, Stanley and Niema, for home-cooking that Malik can not imagine spending any extended time without. His mother's homemade meals were a driving force in his decision to stay close to home for college and it is said that his father's gumbo could be some of the best in the state of California. (Side note: next time I am in LA, I'm going to need some of that gumbo, Pops).
You get a sense they have a very fulfilling family. One made up of 5 kids in all. His big sister, Niah, attended the University of Arizona for college and now works at Google. So visiting his big sister while she was in school was his first introduction to Arizona, as they family would use the visits to see Niah as a family vacation.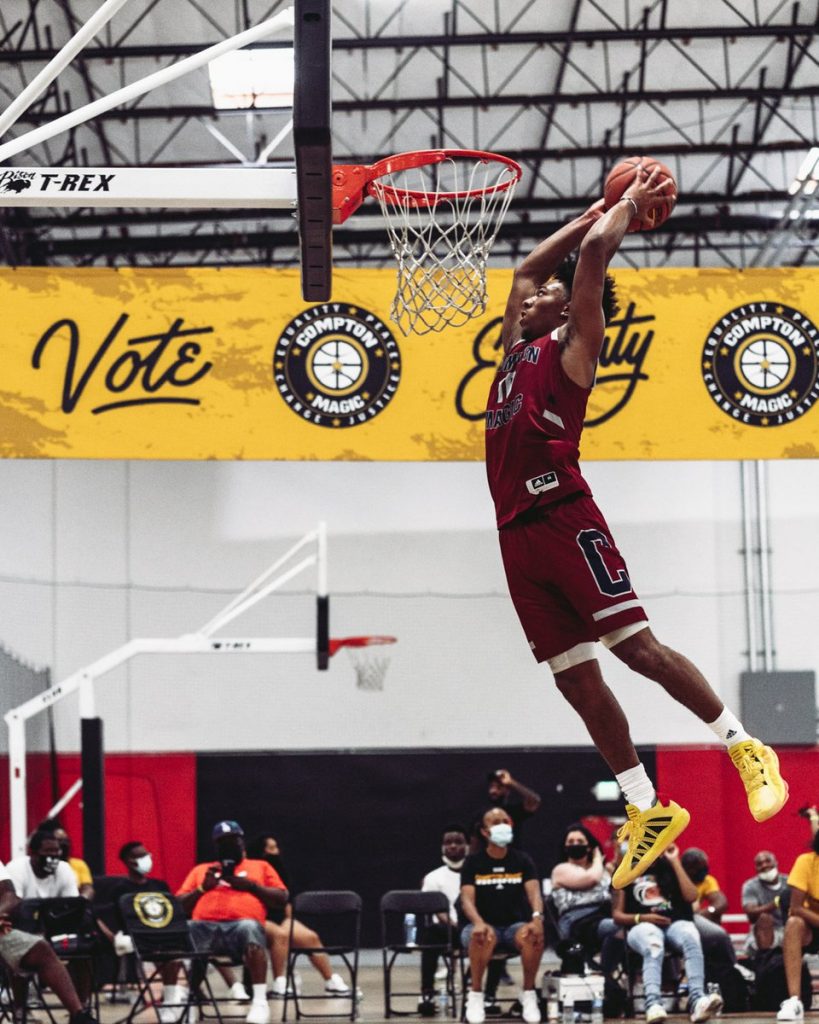 Basketball was not always the path for Malik. Football and the running back position seemed to be his calling at a young age. But a true underlying passion for basketball and his Uncle Jason turned him into one. Malik, like many kids who grow at a young age, usually got put at center and was forced to play out of position a lot. But his Unc put him in the gym and worked hard with him to develop him into a guard. From there it took off for him. Malik played his freshman season of AAU with Earl Watson Elite (better known as West Coast Elite now). For his sophomore season he made the jump to the Adidas Gold Gauntlet to play for the Compton Magic. His stock rose higher and higher. 247 Sports has Malik ranked number 82 in America, and the #18 shooting guard. He held offers to Arizona and Washington, among others.
His jump to Veritas was no coincidence. Thomas had a relationship with Head Coach George Zedan from his younger days with West Coast Elite, where Zedan coached AAU basketball. And he is grateful he made that relationship with his coach. One talk with him and you will get how much he appreciates his coaches, how much he wants to be pushed and how much he loves being around this team they have assembled at Veritas. He knows how hard Coach Zedan can be to play for because he challenges his players at a high level and holds them accountable. But at the end of the day, he senses it is always out of love and because he truly wants you to succeed.
As much as he loves playing the game with his teammates, he appreciates their bond and time off the floor together just as much. Usually they are having NBA 2K battles, where Malik claims to dominate using his favorite player in todays game, Damian Lillard.
I don't know where Malik's journey will end up. But I know I will be cheering hard for this outstanding young man and player from afar.
Malik Thomas and Veritas Prep's next game will be Sunday, November 8th against Eduprize Prep (AZ)