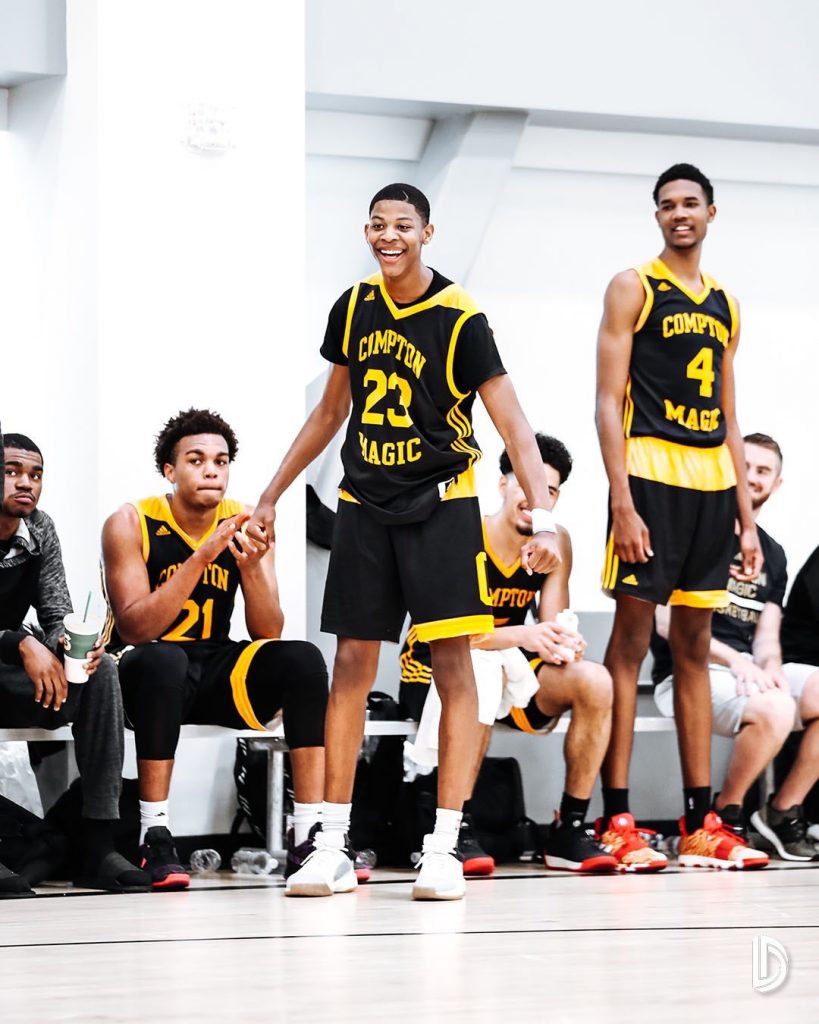 The Compton Magic have long been rooted in Phoenix, Arizona in the AAU world, putting the infamous Magic logo on their chests and traveling the country with one of the highest regarded and most respected AAU brands in America. From top-ranked prospects Jahii Carson to Kody Justice to Timmy Allen and now to Dalen Terry and Andre Harris, among many other of the state's top players.
It is a brand that has grown beyond basketball. A generational entity that has instilled its presence in just about every top player that has ever come out of the West Coast. Everyone knows the Compton Magic. Everyone knows Etop Udo-Ema or "Uncle Tope," as most refer to him.
Ray Arvisu Jr. had started in the AAU scene with a local program that ended up becoming the new-look Arizona Stars behind a top-20 ranked prospect in America named Daniel Bejerano. Bejerano signed at Arizona and played for a year before transferring and starring at Colorado State. After a few years of running the Arizona Stars, he decided to join forces with Etop and the Compton Magic and service the top players in Arizona by adding them to the Compton Magic brand.
Side Note: When I first started this journey in Arizona high school basketball it was Etop Udo-Ema who sat me down at South Mountain HIgh and said something to the tune of "Bro, you have some players over there in your program. Just always build your program from the culture perspective. If you have the culture, kids will always want to be a part of it." To this date it is some of the best advice I have ever received.
So fast forward to today and the Compton Magic 17U Adidas Gold Gauntlet team that Hillcrest Prep duo Dalen Terry and Andre Harris are on. Terry, the 6-foot-6 2020 point guard that holds a top-40 national ranking and climbing with offers that are spreading across the country from some of the top programs. He currently holds offers to Arizona State, Grand Canyon, USC, Utah, Arkansas, Marquette, Nevada, Memphis and Florida with so many more on the way. He has so many tools in his shed that college coaches hold so much stock in. A true point guard with length and size. A true floor general with leadership qualities on and off the court. A handle that seems to get better and better every time I see him and a jumper that is looking a little more reliable. He is about as unselfish as they come and holds more value in an assist than he does a bucket. On the defensive end he is a problem. He can guard three positions on the floor and his length causes so many defelections and steals that often lead to transition scoring opportunities. He affects the game in so many ways.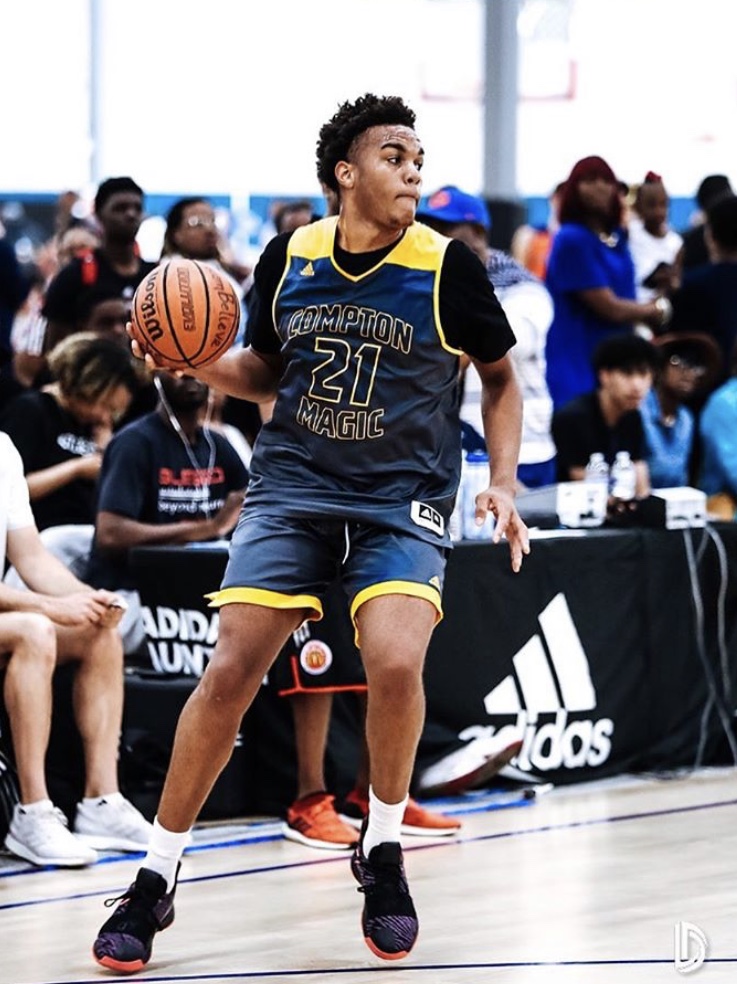 Harris is another story. If Dalen Terry is the Audi Hybrid, Andre Harris is the Big Boy Dodge Ram. An absolute load to deal with that is aggressive and dares you to bang with him on any spot on the floor. A fearless competitor that surprises you with his sneaky athleticism and agility. As much as he enjoys taking and giving contact down low, he has no problem stepping out and guarding on the perimeter. Add in the fact that he has the ability to knock it down from behind the 3-point line, and it's almost not fair at times. However, he most impressive skill is probably his passing ability. He is an excellent passer and finds cutters as good as any big man in the country. At 6-foot-7, 250-pounds he is a mismatch nightmare.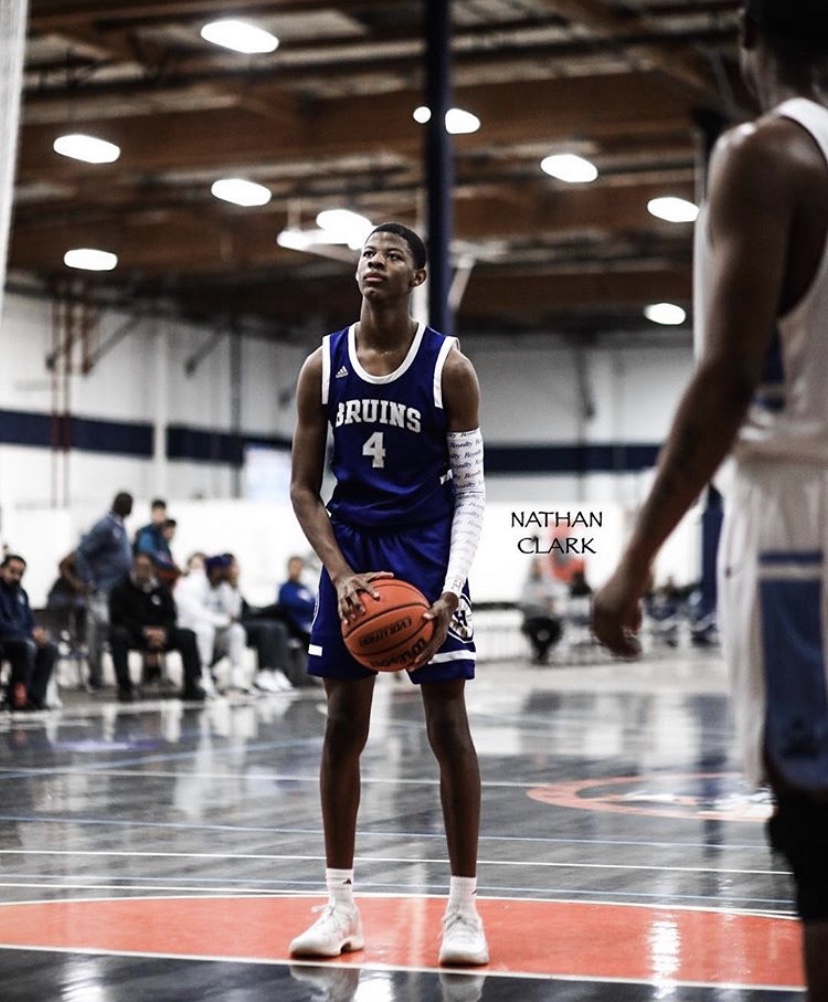 If you rewind time almost two years ago, Dalen Terry was starring at Corona Del Sol, a program that was nearing the end of a mini-dynasty with top players such as Casey Benson (Oregon), Marvin Bagley III (Duke, Sacramento Kings), Alex Barcello (Arizona) and Saben Lee (Vanderbilt). Terry was lined up to be the next one up before Head Coach Sam Duane Jr. decided to depart from the powerhouse he had built. Terry still developed into one hell of a player at Corona. A player that was already considered one of the better prospects in the state. However, when you are a kid that truly has a passion for this game and want to be the best, you want to put yourself in a position to get better every single day you step on the floor and play alongside other players with like-minded ambitions. Thus, he transferred to Hillcrest Prep to join Top-20 2020 recruit, Kyree Walker. He joined the Compton Magic program and made a national name for himself on the Adidas Gold Gauntlet 16U Division.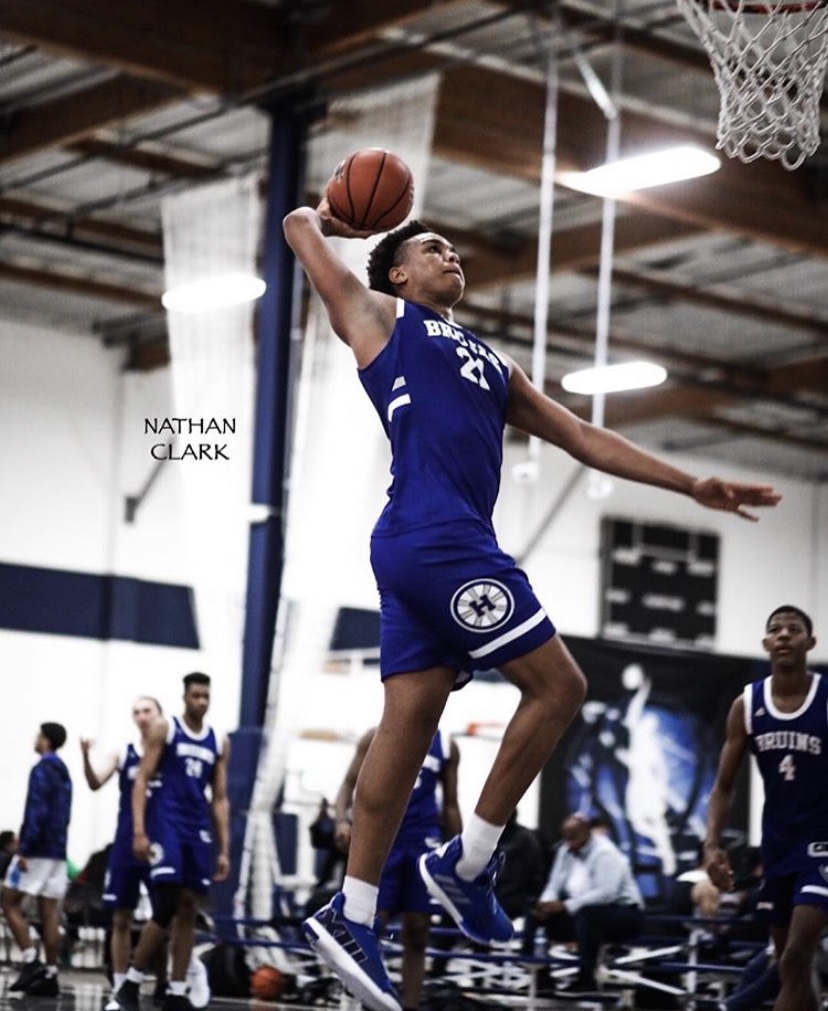 As for Harris, he was a star forward at Red Mountain High in Mesa alongside former Compton Magic wing Timmy Allen. The two made a dynamic duo that few in Arizona wanted any part of. However, lack of a strong supporting cast never really allowed them to get to the point they both wanted to reach. Shortly after his junior season, as Allen was getting ready to depart for the University of Utah, Harris decided to reclassify into the 2020 class. Simultaneously he was tearing up the UAA circuit for Powerhouse Hoops 17U UAA, leading them in just about every major statistical category. In the summer of 2018 he made the decision to transfer to Bella Vista Prep.
Harris found it hard to find a real fit on the court and sensing he didn't have time to figure it out, transferred into Hillcrest Prep to join his close friend, Dalen. It proved to be the right choice, as "Big Dre" put in work for the Bruins last high school season, showing off the weapon he is capable of being on the floor. In the early spring, Harris decided that he was going to ride with Terry thru the spring and summer and join the Compton Magic. He has looked great for them thus far, doing what Big Dre does. Causing havoc and mismatches all over the floor. Making sweet passes and knocking down shots while catching the occasional body. It has been another great fit.
Harris currently holds offers to Grand Canyon, TCU, Duquesne,Tulsa, UC-Irvine, Central Arkansas, Oakland and Houston Baptist, with many more undoubtedly on the way.
These two Arizona kids are putting on for the state. It should be a blow-up type of season for the rest of this spring for the two talented prospects.