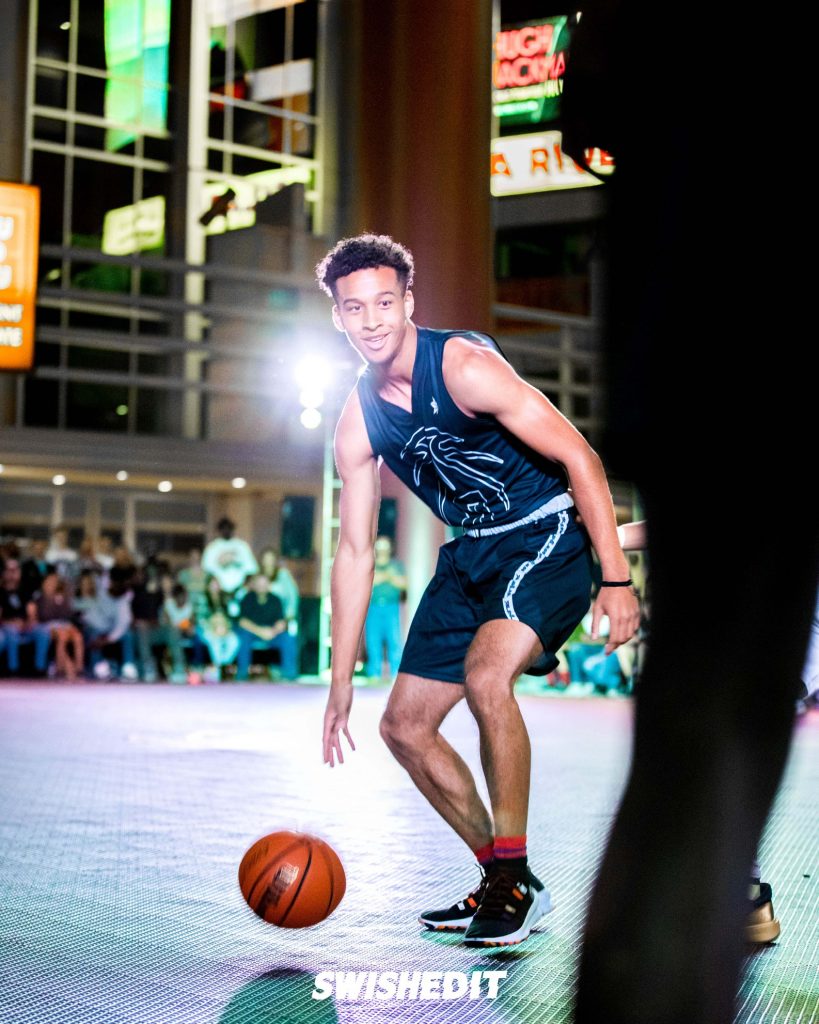 Evan Nelson is about as entrenched into Tucson basketball as a cactus is into the Sahuaro Desert. He takes so much pride in being from "The Tuc" that you can see it all over his face when watching his peers from his hometown play even when he isn't on the team.
Such is the case when you watched him a couple weeks ago at the So Cal Spring Tip-Off in Anaheim. Evan watched the Tucson-based Arizona Dynasty program every chance he could and cheered for his 520 boys from the sidelines. At one point, he even took a seat on the bench in between games with his Powerhouse Hoops 17U UAA Rise squad.
It is that type of characteristic that make you fall in love with the talented 2020 point guard from Salpointe Catholic. Sure, his on-court abilities and achievements speak volumes as well. But what makes it so easy to cheer for him is the fact that his GPA sits in the very high 3's, he cheers for teammates even when he is on the bench and when a teammate gets knocked down it is often that Nelson is the one there to extend an arm to pick his guy up.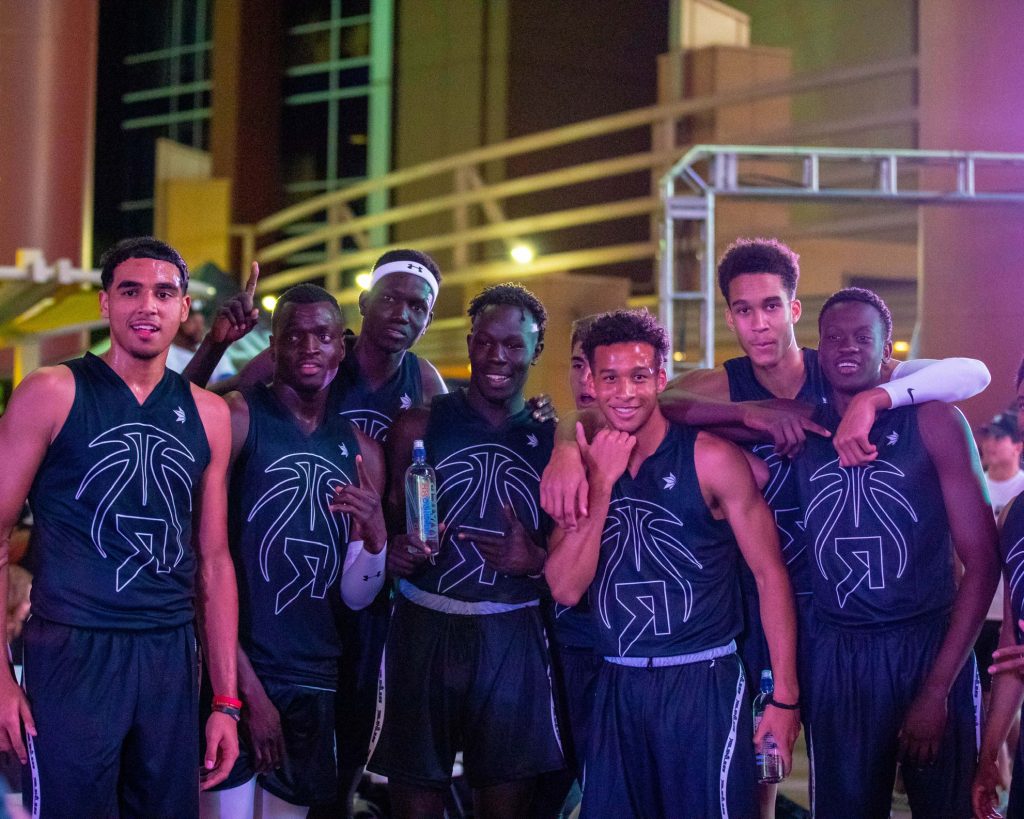 Like most teenagers, he has a goofy side. One that makes you think that life just must truly come easy to the kid. He's energetic to the point of hyper but has a mean streak on the court. One conversation with him off the court will give you a peak into the overall good nature that Evan possesses, but when he is on the floor he is a killer. When he feels like he is in his groove and may have a mismatch, he is a like a shark in waters full of blood. It's attack time!
Evan Nelson is a product of a coach. His father, Jimmy Nelson, is one of the more colorful and decorated coaches in the southern part of the state. If you ever watch his father coach, it becomes very apparent where the feel for the game and the high basketball IQ came from. Coach Jimmy Nelson understands the game at a level that few are aware of in the state of Arizona. And while we are on the topic of the family and basketball, his little sister Jaya is one of the better girl hoopers in Tucson as well.
Nelson has achieved some great successes already. He has led his Salpointe Catholic squad to back-to-back 4A state championship appearances. In both championship games against the high school dynasty that is/was Shadow Mountain High, Nelson had his team with late leads before falling short. Mostly due to an undermanned roster. But Nelson has had some of his better performances when the lights shine the brightest. He has been selected to the March Madfest Arizona High School All-Star game in consecutive seasons.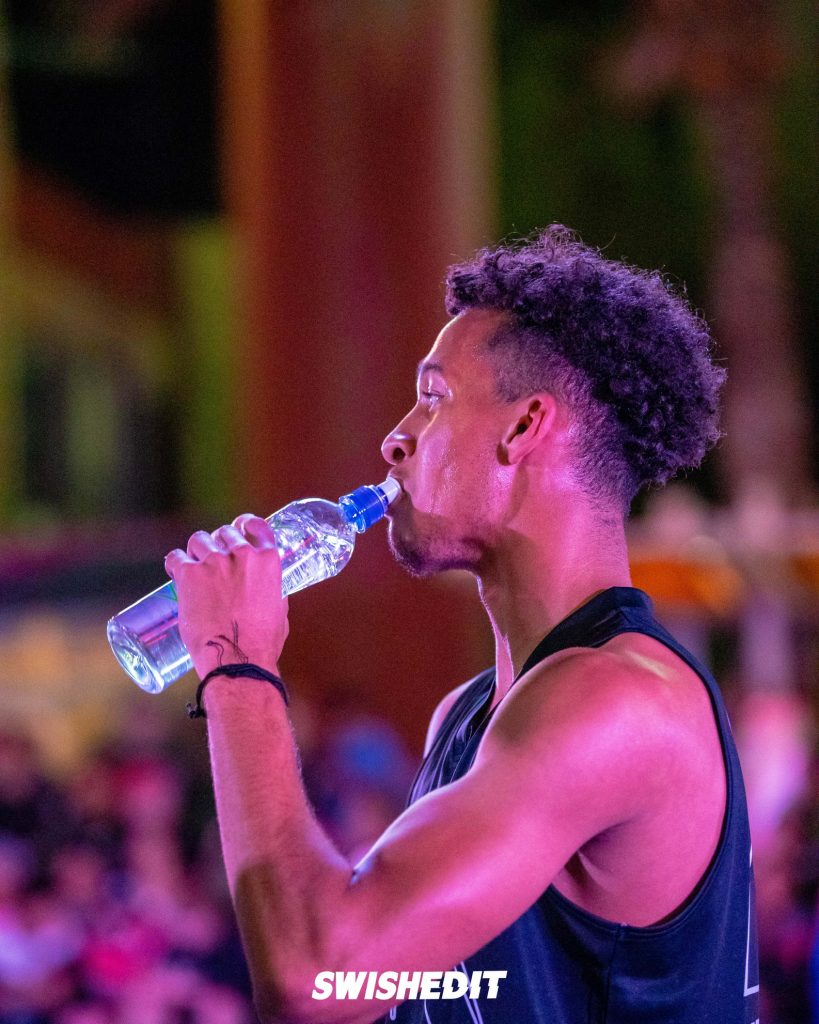 He has achieved many of these successes with his longtime friend and teammate, Pepperdine signee Majok Deng. Though Nelson is a grade behind the future Wave, they have paved their way, for the most part, together. From the Catholic school in Tucson to the Powerhouse Hoops AAU program.
Nelson is now on the AAU circuit and playing very well thus far for his Powerhouse squad. He plays on a team filled with Division-I prospects and is a leader on and off the floor for the team. His ability to take a defender off the dribble and score from all three levels has been a difference maker. He is also a great playmaker with the ball in his hands. Playing on a team full of long and athletic wings and forwards, Nelson makes the game so much easier when he is disecting defenses and making plays for others. His handle is impressive to say the least and he absorbs body contact as good as you can ask for. Furthermore, his lay-up menu is about as impressive as Denny's breakfast specials. On the defensive end he is a hound. While he does have a tendency to over pursue at times, he has no fear of getting into a ball handler and rattling their cage. He creates turnovers on a regular basis and leads the break like with aggression.
The 6-foot-3 point guard currently holds 10 Division-I offers from Grand Canyon, Duqusne, New Mexico, Rice, UC-Santa Barbara, UC-Irvine, Portland State, Houston Baptist and Utah Valley with many more on the hook. He will be playing in the first live period event of the spring in Kansas City this weekend in the Under Armour Association Rise.