Few have impressed in the first Grind Session Bubble than West Oaks' 6-foot-5, 210-pound wing Justin Neely (Miami, FL). He has been one of the better 2-way players on the Grind thus far with a nice mixture of size, strength and versatility. On the offensive end, he could hit the jumper from any spot on the court and has the strength and size to finish inside amongst the trees. On the defensive end he can guard 4 positions on the floor, even at this level of play.
When you watch him you get the sense he can be the same exact player in any program in the country, rather that be at the high or mid-major level. A consummate 3-and-D guy with a high understanding of team defense and playing within a system.
Thus far, Neely holds offers to Rice, Temple, VCU, UTSA and Washington State with his phone still ringing since arriving in the Valley for the Grind Session's First Bubble. Thus far through 6 games he has averaged 16.5 points, 7.5 boards, 2.3 assists and close to a steal per game against the most talented high school basketball platform in the country.
Neely made the decision to transfer to West Oaks to play for Head Coach Kenny Gillion and join the Grind Session circuit amidst the pandemic that is threatening the high school basketball season in Florida. Neely couldn't have made a better decision, displaying what he does so well on a high level against top-notch competition is sure to set the table for the meal he wants to eat. He wants to not only get to the next level, but be ready when he gets there, wherever that may be.
Justin appears to be a little ahead of his years when speaking to him. He is very in-tune with what he wants out of this game and out of life. He wants to find a basketball program that he can call home long after he dribbles his last basketball in their jersey and find a team that he can bond with, players and coaches alike. He will major in business, in some capacity, when he gets to college. But business will be no new thing to Neely, as he is already a partner in a company with his father, Damond Neely, making and selling breathable masks. And before you think that he may just be in the backyard sewing together some fabric like so many pop-up shops you see in the middle of the mall, think again. One conversation with Justin about the business and he will break down to you the simple science about the product. About what they offer over your run-in-the-mill mask you can buy at any convenience store these days. I must say, it is an impressive conversation, coming from such a young man about such an important issue we are dealing with as a country.
His mother, Rosa Neely, is the Director of Communication at the University of Miami back home, so education is a big part of Justin's upbringing and future. That is reflected in his impressive 4.0 GPA.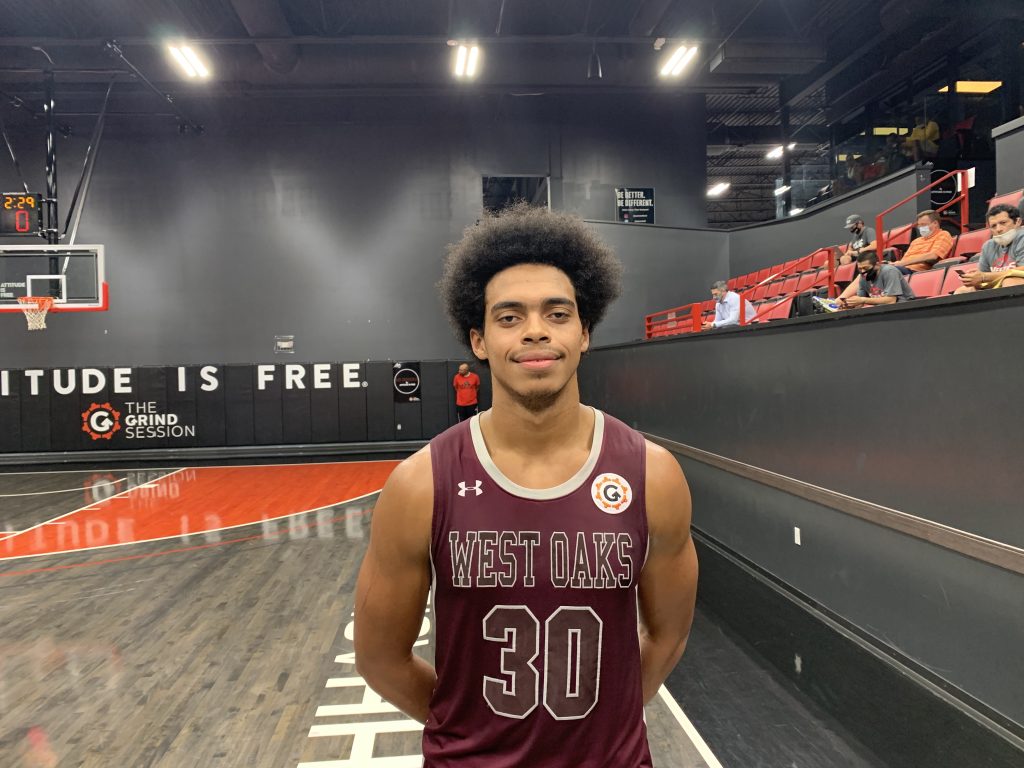 Neely is thoroughly enjoying his experience on the Grind so far, citing "the Grind Session is for real hoopers. If you aren't serious, this isn't for you. Every night you see top-level competition and it is the closest thing you will get to college basketball."
Welcome to the Grind, Justin Neely.