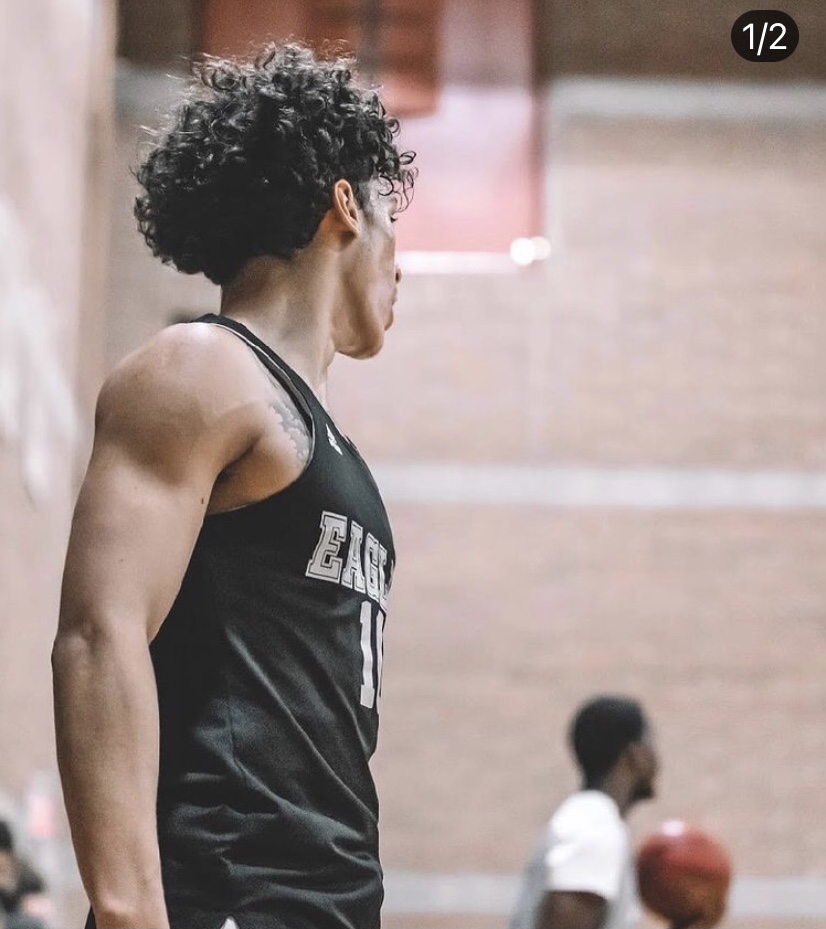 Eduprize Prep is brand new to the Grind Session this season, with their first games coming in the Arizona Bubble and headed by Program Director and Head Coach Christian Polk. Possibly his most recruited and productive player is 6-foot senior guard Justus Jackson, who has hit the ground running in his first five games on the Grind, averaging
Jackson spent the first three years of a very successful high school career at Millennium High School (Goodyear, AZ), helping lead them to the playoffs as a freshman and a state title appearance as a sophomore and junior. Combined with a successful AAU career, Jackson picked up Division-I offers from Montana State, UC-Riverside, Montana, Pacific, Southern Utah, Portland, North Carolina A&T, Pepperdine, and GCU.
Justus has adjusted fast to the pace of play and intensity of the Grind Session. There is no high school basketball platform like it. The day-in and day-out competition and talent level is something that is not made for everybody. You have to be built of something a little different to compete at this level every time you take the floor. Jackson has done that, averaging 22.1 points and 4.2 assists per game for his Eduprize Eagles.
He has been a shining light for a team getting acclimated to this circuit. He has formed a super-talented backcourt with 6-foot-2 junior Devontes Cobbs, a good compliment to each other's game.
Jackson and Eduprize will be back at it tonight at 7:30pm against Bella Vista Prep. On Thursday night they will take on Balboa School (CA) and SoCal Academy on Saturday at 2:00pm.