Most people reading this know exactly who Ty Ty Washington is. The 6'3" 2021 point guard from Cesar Chavez that assasinates oppositions and is putting together one hell of a high school basketball career. But if your not from Phoenix, then you don't really know.
So let me try to explain. Ty Ty Washington is Phoenix. Not because he is one of the higher ranked prospects in the state of Arizona. Not because he has done work on the Adidas Gold Gauntlet 16U circuit with Team Harden and is now heading to the Nike EYBL with Vegas Elite 16U. Of course, all that helps. But factor in the fact that when the wave is to start your high school career in suburban schools with better resources, academics and facilities. Ty Ty drives a couple minutes up the road from his house to Chavez, an inner city high school plotted down on the Southside of Phoenix. That area breeds out a different kind of tough. Basketball old heads could tell you that there is such thing as "Hardwood tough" and there is such thing as "Playground touch." Washington checks both boxes. He is just as comfortable on a blacktop as he is on a nice wooden floor.
Ty Ty grew up one of the better youth football players in the Valley before he shot up in height and started to dedicate all his time to basketball. However, the love for football was never far and last year he hopped onto the Chavez gridiron to play quarterback and wide receiver for the Champions. So a little side note, Washington could easily be a Division-I football player as well.
He is very popular in the AZ basketball community. When he walks into a gym, many people gravitate towards him from all demographics. But he is an absolute bully on the floor. When the ball is tossed up at center court, his eyes start looking a little different. The smile and the jokes are gone. What you get is a certified killer. A fearless competitor that has a repertoire of moves and a mid-range jumpshot that makes college coaches fidget in their seat a little bit. He is a very reliable 3-point shooter that is shifty and can get his own shot off or make plays for teammates. One the defensive end, he is a hound of a defender. A kid that wants you to know he is on you for the next 40 or so minutes. He is not the most bouncy kid, but he does have the ability to get up and throw it down.
Ty Ty's family ties extends about as long as the Arizona desert. His aunts, uncles and cousins are just about everywhere you go in the metro phoenix area. One is an assistant coach at Cesar Chavez and runs one of the top 14U AAU programs on the West Coast, Rodney Brown. Coach Brown seems to have a habit collecting 1st Place trophies for the Just Us Basketball Academy/Powerhouse 14U UAA. He not only serves as a big cousin/coach to Ty Ty, but also a mentor. Also a former point guard in High School (Brophy/St. Mary's) who stayed involved in the game all these years and is a staple in the inner-city Youth Basketball community.
Anytime you check Ty Ty's social media you will likely catch a small clip of his little brother, Tyrique. They have a very special and unique bond. His little brother is more than his big brother's fan, he is almost like a mascot. An older soul with a bag full of personality.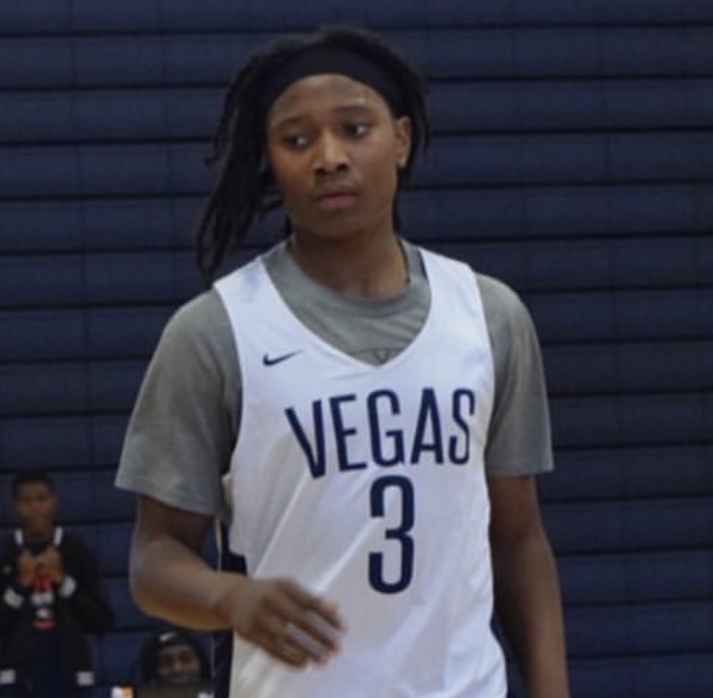 Washington will be in Atlanta next weekend alongside his Vegas Elite teammates on the Nike EYBL circuit. That team is set to do some work out there with one of the more talented 16U rosters in America. I am waiting for the floodgates to open up for Washington's recruitment. He currently holds three Division-I offers to Portland State, Santa Barbara and Louisiana-Monroe, with many more on the way. He holds a 3.61 GPA, which is expected to rise with a strong spring semester of his sophomore year.
Let's get ready to show the rest of America about 'The Phoenix Son.'