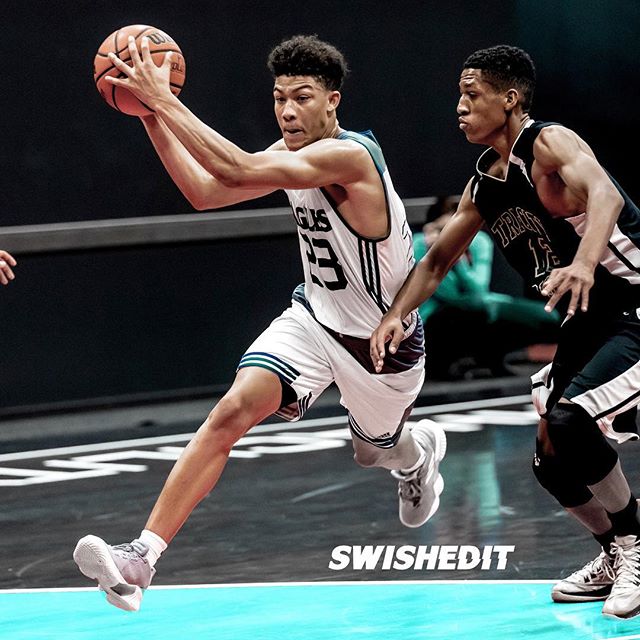 I have seen Isaiah Floyd on the floor before. I saw him when he was a sophomore at Millennium High. He was solid. A good combo guard that could get to the rim just about whenever he wanted. But that was the thing that left you wanting more out of his game; WANT IT ALL THE TIME!
Fast forward to 2019, after a transfer led him to Eduprize alongside Ole Miss-commit Shon Robinson, where he was an intriquite part of a state championship run for the Eagles and Head Coach Phil Lowe. He seemed to find another gear and some new-found bounce. I received multiple text messages stating that the junior guard was throwing down windmills.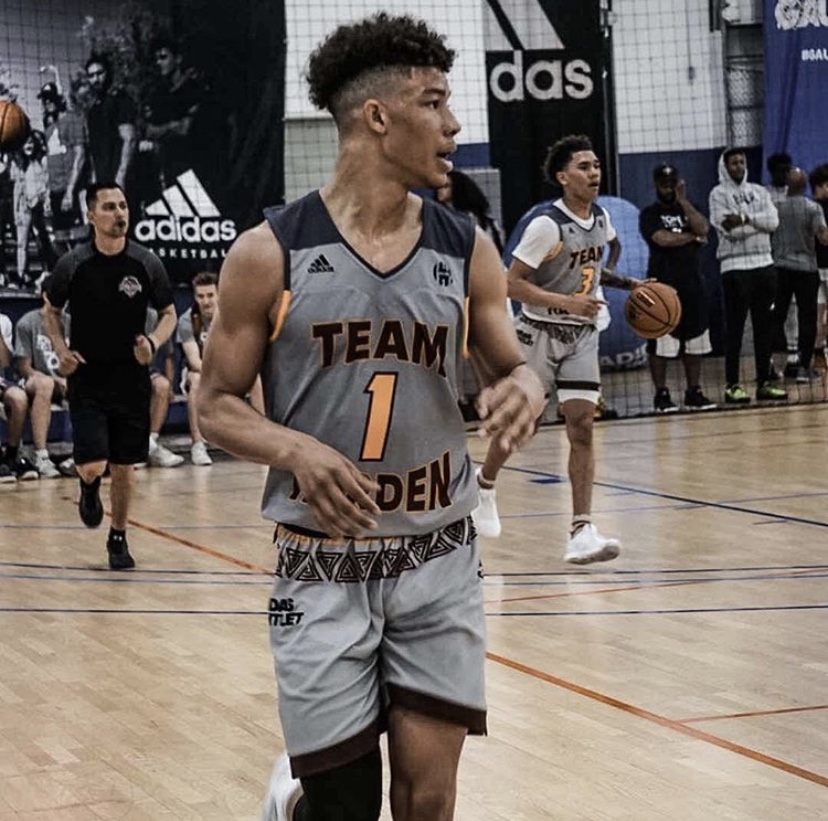 This past weekend I saw him in a Team Harden jersey on the Adidas Gold Gauntlet and a big part of a big win over Uneek Ballers. I saw him kick it into the gear that you were urging him to in his time at Millennium. He plays on an AAU program filled with Division-I level guards like Trent Hudgens, Jalin Anderson and Xavier DuSell. Still, he finds a way to carve his mold into that team.
Floyd plays hard! His steps sound different. His athleticism is a factor on a floor filled with Division-I prosepects. His getting into guys on the defensive end and making ball handlers nervous., His handle is tighter. He is driving to the rim stronger. His pull-up game is legit. He plays within himself and makes an impact on both ends of the floor.
Needless to say, I believe Floyd is one good game in front of the right people to garnering some Division-I offers. He could use a little more tightening on his handle. Most people would love to see him be more consistant from the outside, but his shot is far from broken. He has the ability to get hot from out there and make a defense and opposing coaches spit out some not so kind words.
His stock has risen a lot over the weekend with scouts that know how far he has come. I am expecting that stock to rise a whole lot more over the rest of the spring and summer.