TURN ME UP, GARRISON PHELPS!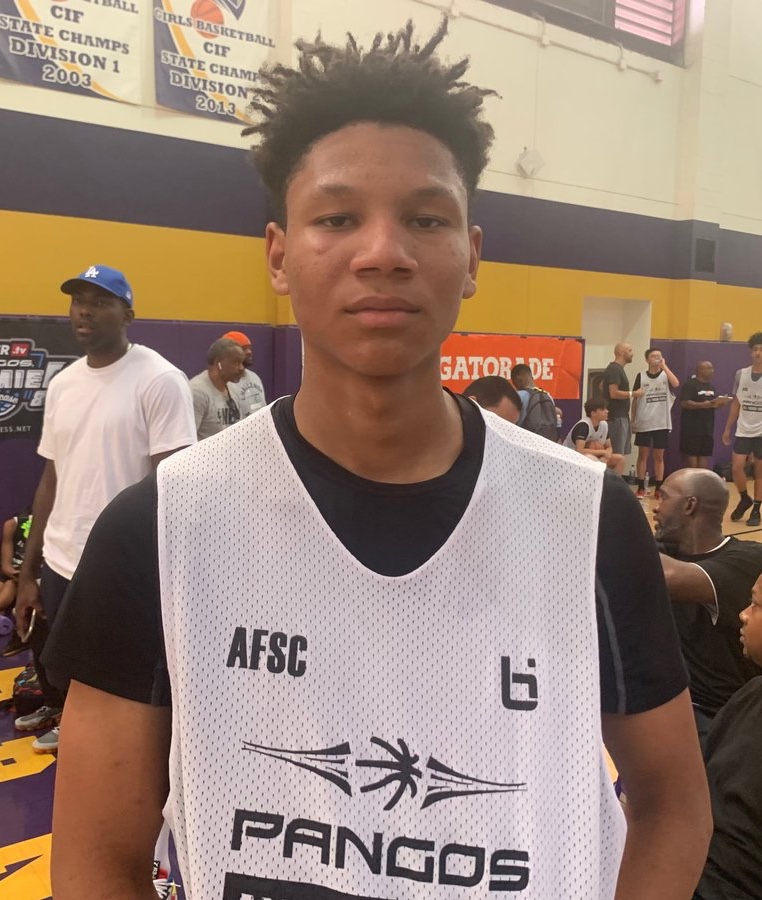 St. Mary's High School has a long tradition of star players that moved on to have success at a high level at the next level. They are entrenched in tradition and will forever be considered a staple of Arizona basketball. So it is a bit nostalgic to see former St. Mary's star guard and the son of legendary Head Coach David Lopez, as Damon Lopez kneels on the sideline and coaches a very young, but very talented Knights team..
The team's sophomore class is arguably the most talented one in the state with 5'11" point guard Orlando Gonzales, 6'1" guard Jacob Estrada, 6'8" big man Bear Cherry and new-transfer 6'8" rim-running big Foune Doucoure. While this trio brings a whole lot of things to the table, it is their 6-foot-5 talented and Uber-athletic wing, Garrison Phelps, that makes you think this team could be in line for a few 4A State titles down the road.
If you haven't seen him and you run into him before the game, he certainly looks the part. Long with a bounce to his step and eyes that look permanently locked in. He's the kid that understands the importance of a good pre-game stretch. That may be due to the fact that his father, Dionne Phelps, is heading into his 3rd decade of coaching the game and has coached at nearly every level. He is currently the Head Assistant Coach of one of the more talented high school programs in America at Dream City Christian, who is currently the 2nd ranked team on the national prep circuit, the Grind Session.
But Garrison is at St. Mary's. With his childhood friends. Playing the game that he grew up around. If you watch him play, there is nothing he is not capable of on the floor. He is super athletic with bounce that allows him to give the rim a head butt. He can really stroke it, especially on stand-still 3's and has the ability to get to the rim at will. He is also very unselfish with good court vision with a specialty in penetrating and kicking out to open shooters with crisp, cross-court passes.
If there is a knock on him as of now it would be in the motor department. Sure, it could be because he seldomly steps on the floor against talent or potential that even grazes his floor, which probably leads to some coasting at times. However, he is a permanent motor away from being a high-major type of prospect.
Garrison is a little different from most talented young hoopers his age. He's more on the quiet side and seems a bit more reserved than most high school sophomores. He doesn't invest a lot of his time into social media or the social scene and seems to be very content in sticking around the people he has known for years.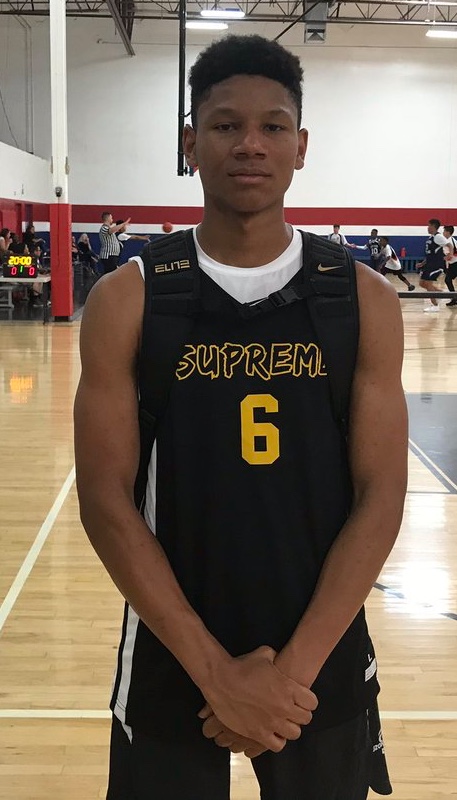 The 2022 class is a loaded one in Arizona with three guys that already have high-major offers in Perry's Dylan Anderson, who he played AAU with this past spring and summer on the Nike Arizona Supreme team, to go with Hillcrest Prep's duo of Sadraque Nganga and Devontes Cobbs. If I had to say there is a kid that has a chance in that class to be the next one to bring such an offer to that Arizona class, it is Phelps. One things is for sure, his fait is in his hands.