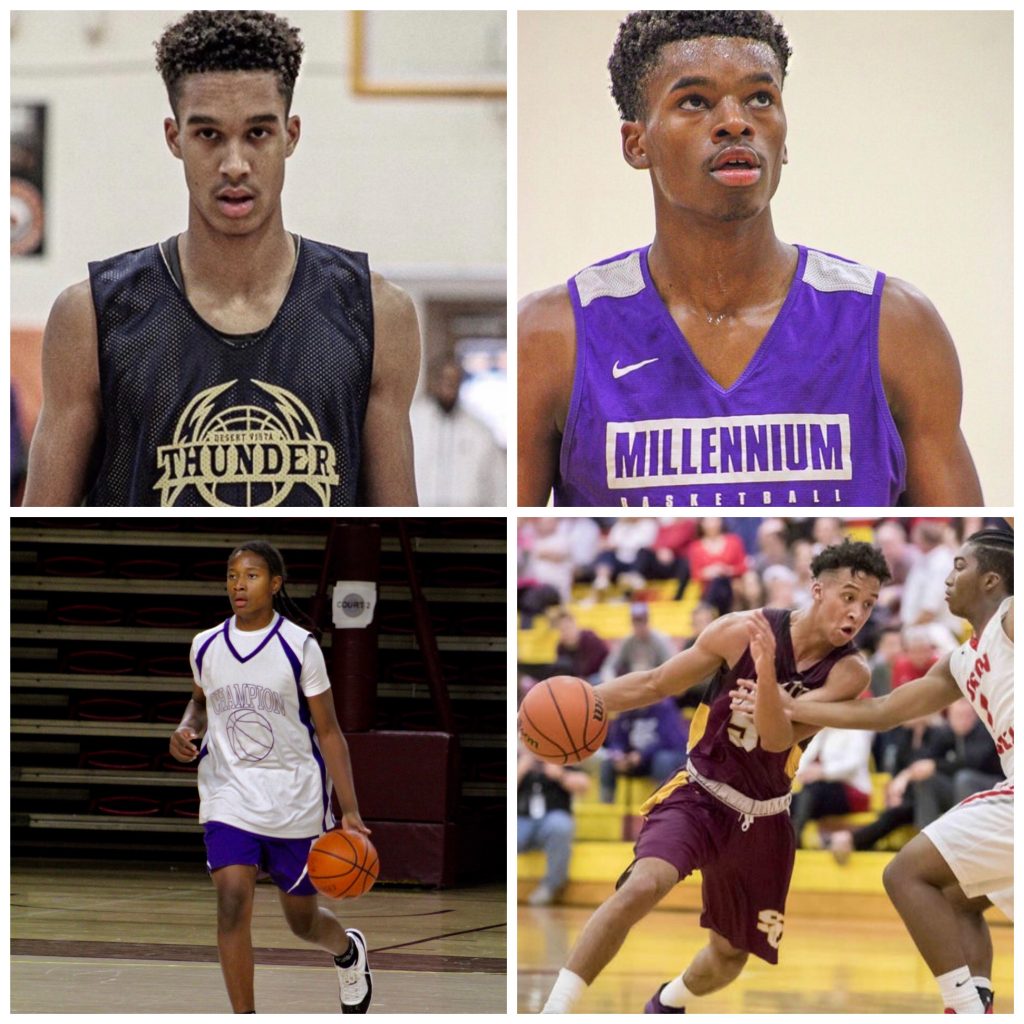 TOP TEN (PRE-SEASON) AIA SCHOOLS
(ALPHABETICAL ORDER)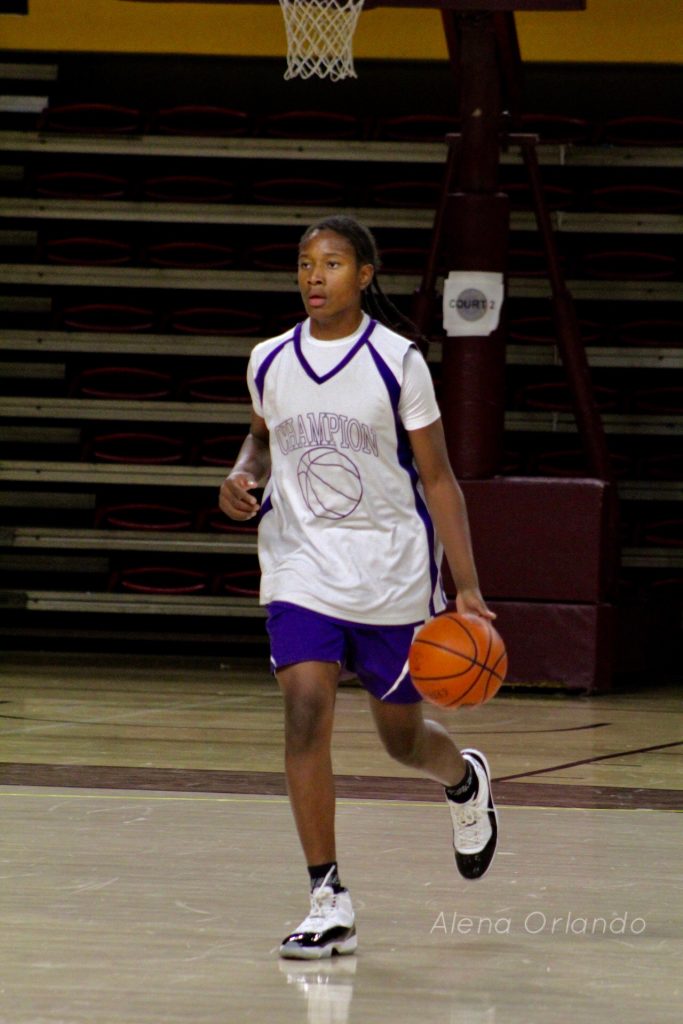 CESAR CHAVEZ CHAMPIONS(6A) -CHAVEZ possesses the best true offensive weapon in the state in 6-foot-4 high-major prospect junior point guard Ty Ty Washington. His long-time backcourt mate, Ricardo Sarmiento, is as smart and tough as they come and they get back their 6-foot-5 junkyard dog of a senior forward in Nyjier Andrews, who was probably the piece they were missing in last years 6A playoff run. Head Coach Gary Lee has multiple undersized guards at his disposal that can really get up and down the floor and apply full-court pressure. It will be interesting to see how one of the top incoming freshman, 6-foot-4 Tru Washington, transitions early at the varsity level and with a very tough schedule. DOG FIGHTS: Chandler (Dec. 17), @ Mountain Pointe (Jan. 10)
CHANDLER WOLVES (6A) -CHANDLER welcomes some anticipation to this season in 6A and has become a team that every opponent circles on the schedule. 6-foot-6 junior guard/wing transfer Isaiah Broady is one of the more talented players in the state and if Head Coach John Rother can get him to commit himself to the defensive end. The kid has a very impressive skill set that can take this team over the top. Their junior point guard Carson Kelly is one of the more underrated players in the state. He is very undersized but the kid is just a flat-out basketball player and possesses one of the better basketball IQ's in the state. 6-foot-7 junior forward Nick Riley is the anchor down low around the rim. When he is playing active in the paint, this team soars to new heights. Their talented sophomore guard Mekhi Mason is one I am watching for to have a stamped breakout season. If he does, this team could make some serious noise in 6A. DOG FIGHTS: @Gilbert (Nov. 26), Mountain Pointe (Dec. 4), @Cesar Chavez (Dec. 17), @Perry (Jan. 24), Perry (Feb. 11)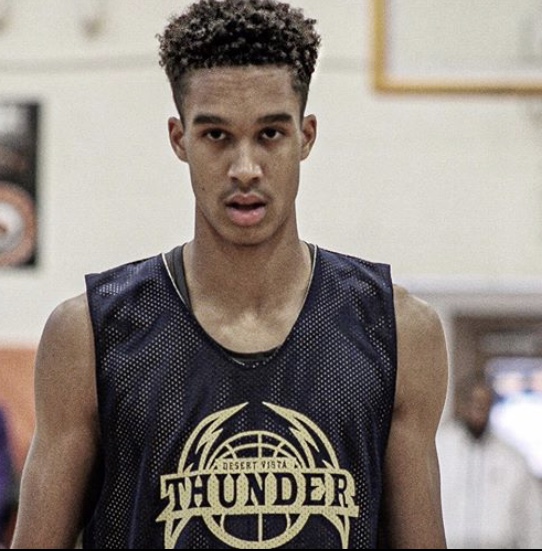 DESERT VISTA THUNDER (6A) -DESERT VISTA is probably the most talented team in the state, especially within their starting five where they have some guys in just about every class. 6-foot-10 forward and Marquette commit Osasere Ighodaro is their marquee guy that will need to get into takeover mode when they play in some of their higher profile games and into the 6A playoffs. His front court mate, 6-foot-8 junior forward John Solomon has the ability to be a heavy factor for Head Coach Gino Crump, but the light switch needs to turn on. Their sophomore point guard transfer from New Jersey, 6-foot-1 Deshean Lecque, has been very impressive in the majority of the games I have seen him play in. The tough and talented guard should make a heavy impact for them. I am expecting a real breakout season out of 6-foot-2 sophomore guard Andrew King, who is an absolute dog defensively and is starting to master that corner three ball. Junior guard duo Malik Mack and Marcus Wady are two tough customers. If 6-foot-6 sophomore wing/forward Will Coates can find his role on this team, it will give them some much needed shooting to stretch defenses and open up things for Ighodaro. DOG FIGHTS: @St. Mary's (Dec. 13), @Mountain Pointe (Jan. 17), @Hamilton (Jan. 30), Mountain Pointe (Feb. 4)
GILBERT TIGERS (5A) -GILBERT loses a lot of production form last season's state championship team but they bring back Houston Baptist-commit and 6'2" sharp-shooting guard Brycen Long.  They will also welcome back a big piece that they did not have last season in 6-foot-8 senior forward Griffin Lamb, who will be a huge help to a team that lost so much.  Add in some very good X-Factor type of pieces and a team that is one of the better-coached units in the state and the Tigers should find their way right back into the thick of things.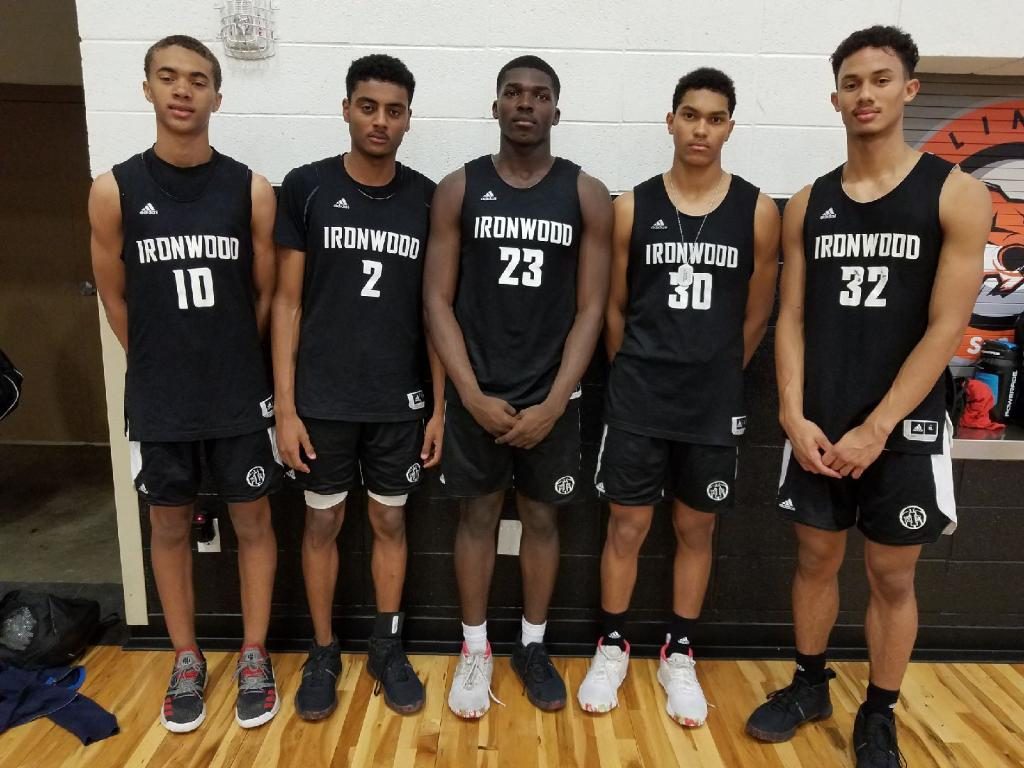 IRONWOOD EAGLES (5A) -IRONWOOD impressed me more than any other team in the first annual Phoenix Fall Showdown, where they ran the table in that event including a blowout win over Desert Vista. Head Coach Jordan Augustine's long-time trio of guards in Dominic Gonzalez, Bailon Black and JJ White were impressive every time they took the floor, which is nothing new. What is new is the arrival of senior forward transfer duo of 6-foot-5 David Teibo (Centennial) and 6-foot-7 Jaden Glass (Agua Fria). They truly are the missing pieces this Ironwood team was void of last season when they were making an impressive playoff run before falling in a thriller to Millennium. They should do damage in what will be the most competitive division in the state. DOG FIGHTS: Sunnyslope (Dec. 21), @Sunnyslope (Jan. 17), Apollo (Jan. 21), @Apollo (Feb. 7)
MILLENNIUM TIGERS (5A) – MILLENNIUM will play the toughest schedule of any team in the AIA with a Hoop Hall West game set up against one of the top programs in America in Sierra Canyon. Head Coach Ty Amundsen will take them out to play in some high-profile out of state tournaments in Chicago and South Carolina, while still playing some of the state's top teams. It is no secret who the team is led by. The junior tandem of 6-foot-9 forward DaRon Holmes and 6-foot point guard Justus Jackson might be the most talented 1-2 punch in the state and they are surrounded around some guys that can flat out get it done. As Ballislife.com touched on in their article that ranked the Tigers as the #45 team in the country, they will have a pair of out-of-state transfers from Texas in 6-foot-5 senior guard Robby Devries and 6-foot-4 guard/wing Justice Marmara. Add in a couple other pieces like senior guard Zach Foster and Michael Batchelor, senior wing/forwards Caleb Wright and Jalen Early, junior guard Coleman Fields and sophomore guard/wing Justin Shorts, and you have what just may be the deepest team in the state as well. DOG FIGHTS: @South Mountain (Dec. 5), Sunnyslope (Dec. 17), Gilbert (Jan. 9), @Valley Vista (Jan. 10)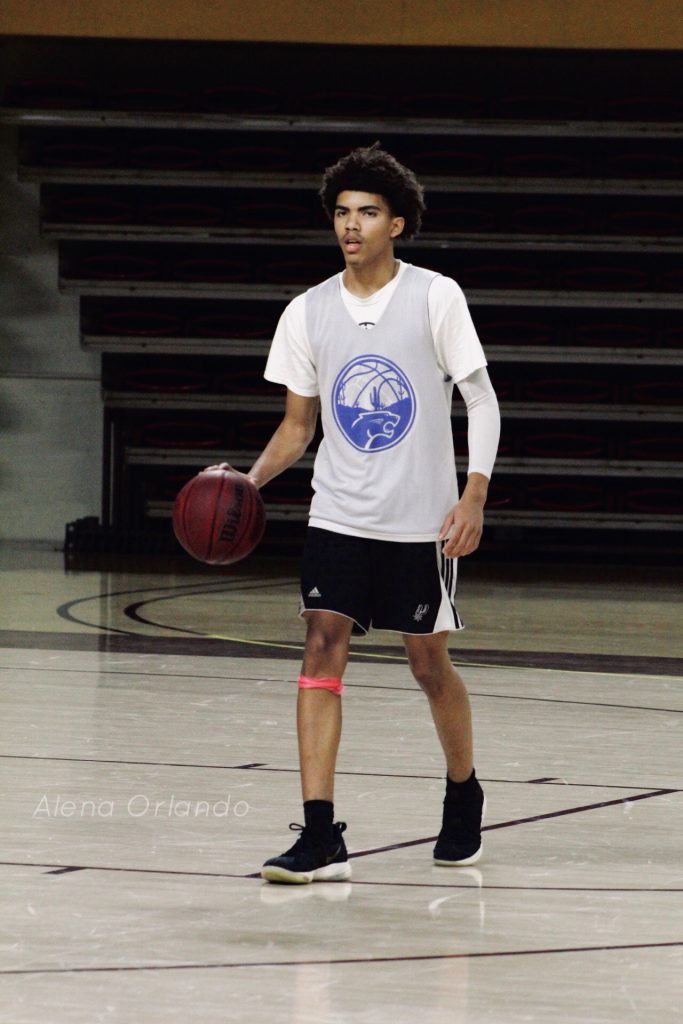 PARADISE HONORS PANTHERS (3A) -PARADISE HONORS is the lone "small-school" team on this list and for good reason. They have multiple Division-I guys and 6-foot-3 junior lead guard Jalen Scott has been running this program for Head Coach Zach Hettel for three years now and runs this team like a true quarterback. 6-foot-5 senior wing Jerry Iliya is a human energy ball and may get from baseline-to-baseline as fast as anyone in the state. The super-athletic and active wing is the motor that steers the Panther's whip. 6-foot-2 super talented sophomore guard Nate Pickens is the addition they needed from last year. Just a straight bucket-getting and want-all-the-smoke type of guard. He is one smooth customer. 6-foot-9 sophomore center Logan Pohl will need to provide some legitimate size down low. If he can turn a corner, this team should get the 3A state title that has eluded them the last couple of years. 6-foot-1 senior guard Wyatt Bell returns this year and has looked very good for them. DOG FIGHTS: @ALA-QC (Dec. 3), Gilbert Christian (Dec. 11), @Rancho Solano Prep (Dec. 18), Valley Christian (Jan 11), @Valley Christian (Feb. 11)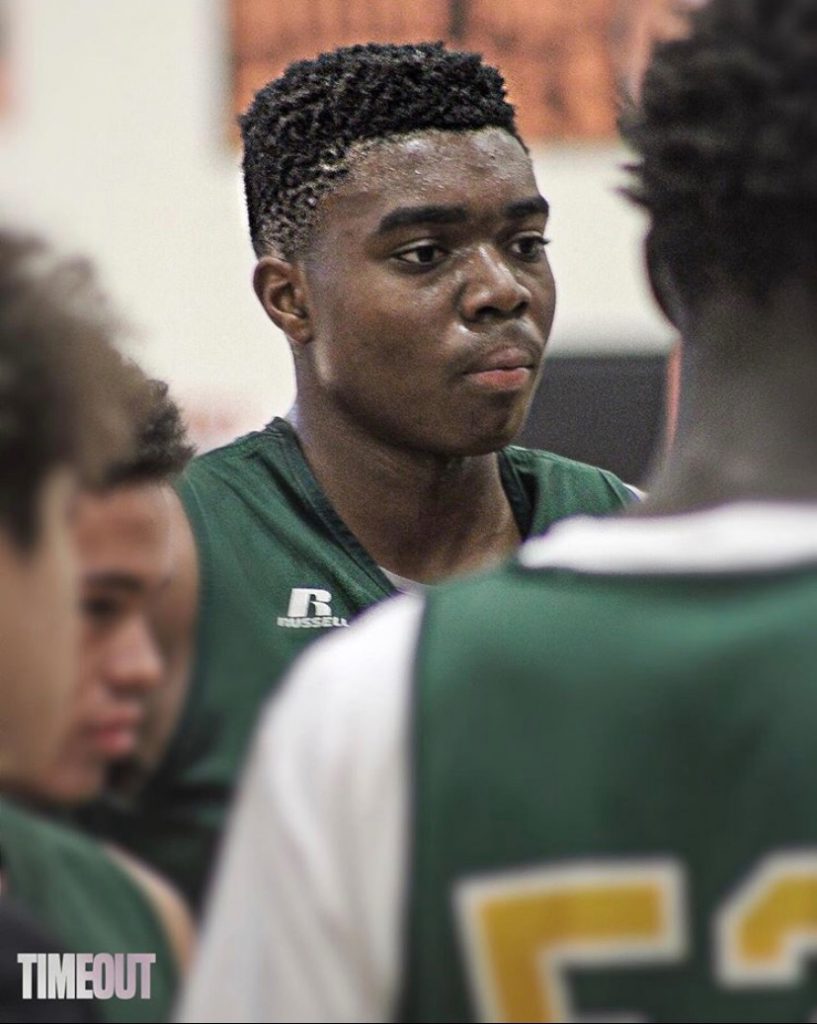 PEORIA PANTHERS (4A) -PEORIA has been super impressive this past fall with some impressive performances in some dog fights. This team is just flat out tough! They play fast and hard and can give you a little bit of everything. Head Coach Will Roberts has a multitude of guards that can flat out go including junior Tre Bell. The team will go as far as 6-foot senior guard Isaac Monroe and 6-foot-5 junior wing/forward Kevin Kogbara take them. Monroe is a streaky shooter that can get hot in a hurry and Kogbara could be a match-up nightmare if he can find some consistency from game-to-game. When he is playing well, this team can beat anyone in the state. Freshman guard Andrew Camacho has been as impressive as any rookie in the state and will have some games where he will lead this veteran team in scoring. I'd like to see some of that consistency out of 6-foot-5 super athletic wing/forward Awar Anyieth. He is the one I am looking for to turn the corner. He is a true bundle of energy and bunny-like bounce. DOG FIGHTS: @Deer Valley (Jan. 14), @Buckeye (Jan. 17), Deer Valley (Jan. 30)
PERRY PUMAS (6A) -PERRY possesses possibly the best big man duo in the state behind nationally-coveted sophomore power forward, Dylan Anderson and 6-foot-9 junior big man Duke Brennan. While they will dominate the inside in just about every contest, it is the guard position where they will need a big contribution. The most realistic answer to that is their junior guard Christian Tucker. If he can slow things down from time to time and allow his bigs to play alongside him, they could enjoy tremendous success. It will be interesting to see how their two very talented freshman, Cody Williams and Kevin Patton Jr., adjust to this level. DOG FIGHTS: Chapparal (Dec. 17), Basha (Jan. 10), Chandler (Jan. 24), @Basha (Jan. 28), Hamilton (Feb. 4), @Chandler (Feb. 11)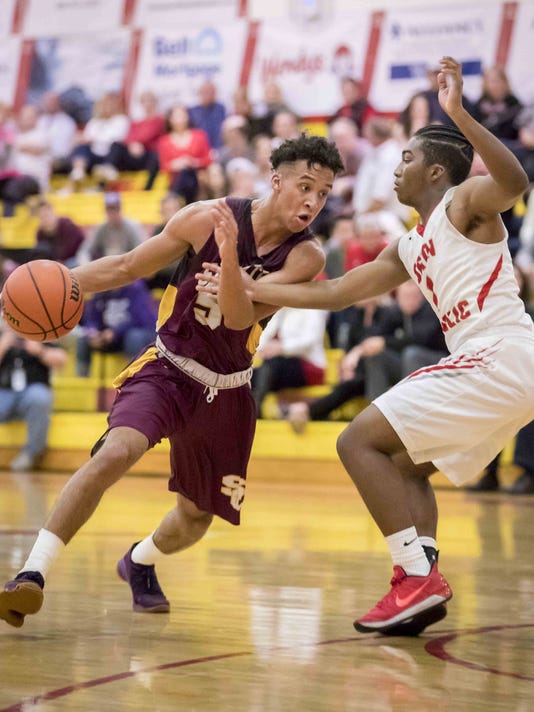 SALPOINTE CATHOLIC LANCERS (4A) -SALPOINTE CATHOLIC will walk into the season as the favorite to win 4A after falling short in back-to-back years to Shadow Mountain. The team will only go as far as 6-foot-2 senior point guard and Harvard-commit Evan Nelson will take them. However, he is far from alone. 6-foot-3 senior guard Jordan Gainey has looked very impressive as of late and may be the perfect Robin to Nelson's Batman. Gainey has the chops and skill set to do it. They are aided by a bundle of great shooters and are one of the more disciplined, well-coached groups in the state. DOG FIGHTS: @Tucson (Dec. 5), Nogales (Jan. 3), Cholla (Jan. 9), @Catalina Foothills (Jan. 21)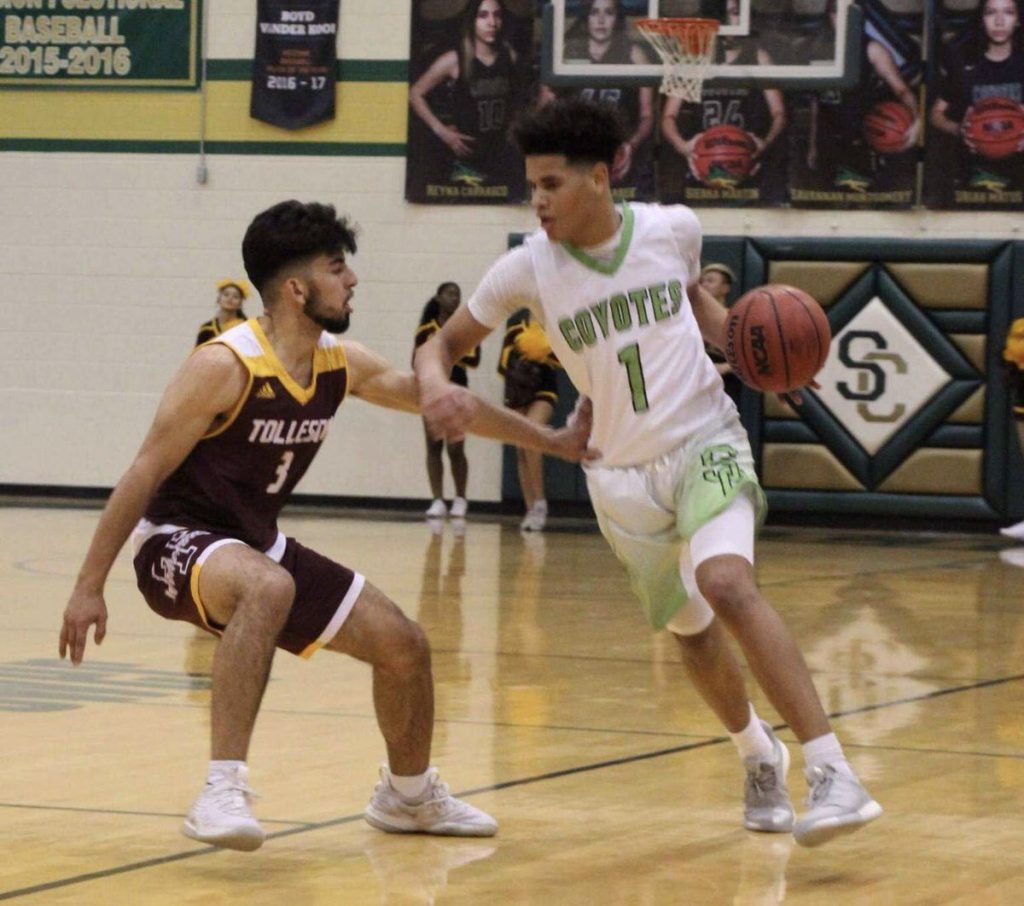 SKYLINE COYOTES (6A) -SKYLINE has put together one of the more impressive resume's in June and thru the fall this year in the off-season and are led by one of the better senior guards in the state in 6-foot-2 Northern Arizona-commit Dayten Harris. Their 6-foot-2 sophomore guard Dominic Capriotti might be the best outside shooter in that class. Their senior wing/forward duo of 6-foot-5 Tanner Poeschl and 6-foot-4 Tyree Taylor bring some real energy to this team and are both walking double-doubles. The chemistry that Head Coach James Capriotti's group plays with is impressive. Going to be an exciting season at Skyline… DOG FIGHTS: Mesa (Jan. 7), @Mesa (Jan. 28)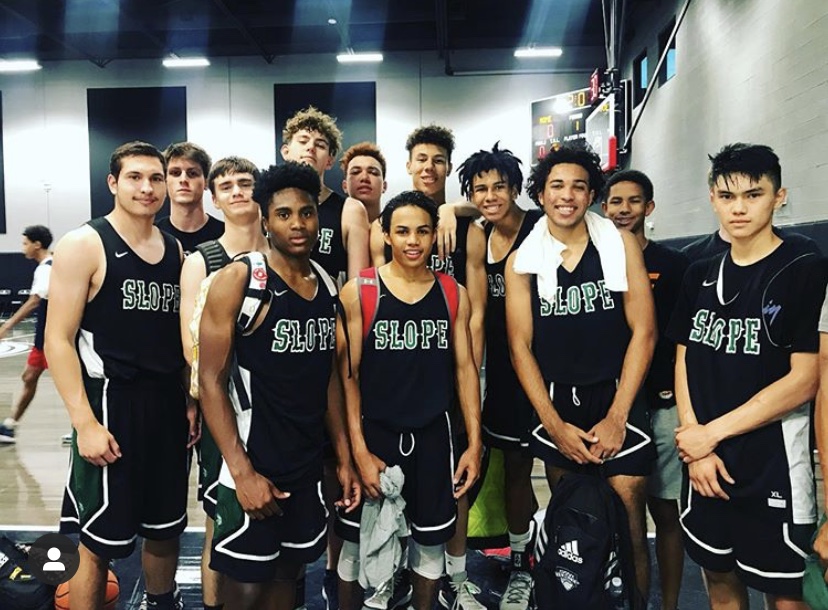 SUNNYSLOPE VIKINGS (5A) -SUNNYSLOPE has the most Division-I prospects in the state and go two-deep at just about every position. Head Coach Ray Portella has built a reputation as being one of the better X's and O's Coach's in the state and seems to be willing to let this particular group to go a little more than he has in the past. 6-foot-11 junior center Carson Basham will be one of the harder match-ups all season for any 5A team as the high-major prospect has come leaps and bounds since last season. 6-foot-6 senior wing Xzavier Lino might be the best corner-3 shooter in the state and is a terrific defender. 6-foot-4 senior guard/wing Paul Hayden (Arizona Christian-commit) is a do-it-all type of kid that impacts the game in so many ways. They have a trio of sophomore's that will have an impact on this team in 6-foot-6 forward Elijah Saunders, 6-foot-3 wing Jayden Warren and 5-foot-9 point guard Oakland Fort. Their junior forward duo of Grady Lewis and Alex Gaylor make this team the biggest team in the state by far and Lewis activity around the rim is a game-changer. DOG FIGHTS: Gilbert (Dec. 6), @Millennium (Dec. 17), @Ironwood (Dec. 21), Apollo (Jan. 10), Ironwood (Jan. 17), @Apollo (Jan. 28)
TEAMS TO WATCH (BY CONFERENCE):
MOUTAIN POINTE PRIDE (6A) -Young and under a new regime but junior guard Jason Kimbrough is a gamer and Miles Sulka is a marksmen. Freshman guard Mark Brown is one to watch for!
CHAPARRAL FIREBIRDS (6A) -a team that stays in games and has a game changer inside with sophomore center Adrame Diongue to go with some guys that can really shoot it.
VALLEY VISTA MONSOON (6A) -Another very young team but they play very hard and have some guards that can make some things happen with the ball in their hands.
BASHA BEARS (6A) -A young team with a multitude of shooters and one of the better freshman in the state in wing/forward Landon Schumaker.
HAMILTON HUSKIES (6A) -Very well-disciplined and structured team that won't beat themselves. Sophomore forward Aaron Foote can do some things!
APOLLO HAWKS (6A) -A team that could easily end up in the top 10 of this list. Sophomore guard Ahamed Mohammed is one of the top point guards in that class and is really turning a corner to cement himself as such. Junior guard Paris Woods has looked great as of late and senior wing Zeke Thompkins is primed for a big season this year.
SOUTH MOUNTAIN JAGUARS (5A) -Young team that is well-coached and plays hard. Has some young talent that seem ready to hit the next stage. Guards are impressive with junior Zay Freeney and sophomore LJ Ginnis. Sophomore power forward Demarion Pouncil has looked impressive as of late.
DESERT MOUNTAIN WOLVES (5A) -A team that makes very little mistakes and makes you play at their pace. Sophomore forward Connor Barrett will be an interesting match-up for most opponents.
SUNRISE MOUNTAIN MUSTANGS (5A) -Another team that can flat out shoot it with some size in the starting five with guys like junior wing Colin Carey and senior forward Tanner Mayer.
ARCADIA TITANS (4A) -Junior wing Max Majerle is back and better looking like a true game changer for Aradia and Owen Shaw is going to be a heavy impact in 4A this season.
BUCKEYE HAWKS (4A) -Coming into the season very young but can never count out a team with senior guard Tay Boothman on it. Freshman Matthew Henry-Harrison looks ready for the level and look for a breakout season out of sophomore guard Jayson Redhouse.
ST. MARY'S KNIGHTS (4A) -Very young but super talented. Will not be surprised if they find their way into the top 10 of this list by seasons end. Very deep squad and sophomores Orlando Gonzales, Bear Cherry and Garrison Phelps are looking to hit a corner this year.
SHADOW MOUNTAIN MATADORS (4A) -Brand new regime and a new-look with an old face leaving the way in senior wing Shemar Morrow. The new guard they have in Ori Keedem will be a game changer for them. Junior wing Elijah Cole could be a factor if he can put it all together.
ALA-QUEEN CREEK (3A) -Watch out for these guys as they possess one of the better 1-2 punches in front court duo Dyson Lighthall and Devon Brooks.
VALLEY CHRISTIAN (3A) -Another 3A team with a great duo in senior guard Jackson Risi ready to light everyone up from deep and wing Logan Phillips ready to dominate the conference.
RANCHO SOLANO PREP MUSTANGS (2A) -Very new-look team for Head Coach Aaron Trigg but he brings back a few really nice pieces in junior guard Tyson Legner, 6-foot-5 sophomore wing Michael Dienes and UC-Irvine-commit, 6'9" senior big man Hunter Ruck