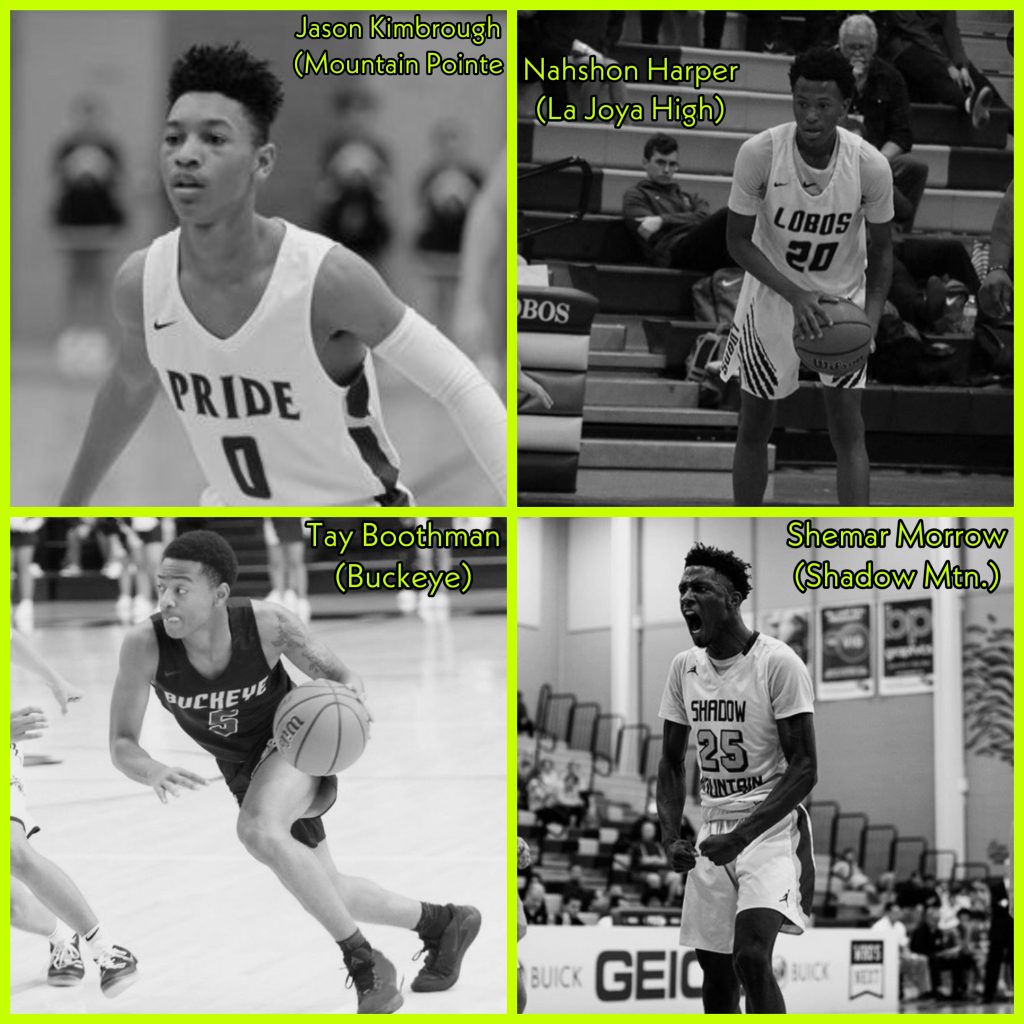 The Show's 1st Round Playoff Take…
The State playoffs in the AIA are officially underway. There are some great first round match-ups to kick it off. In this article, I will highlight some of the match-ups I am looking forward to in the 2020 state playoffs.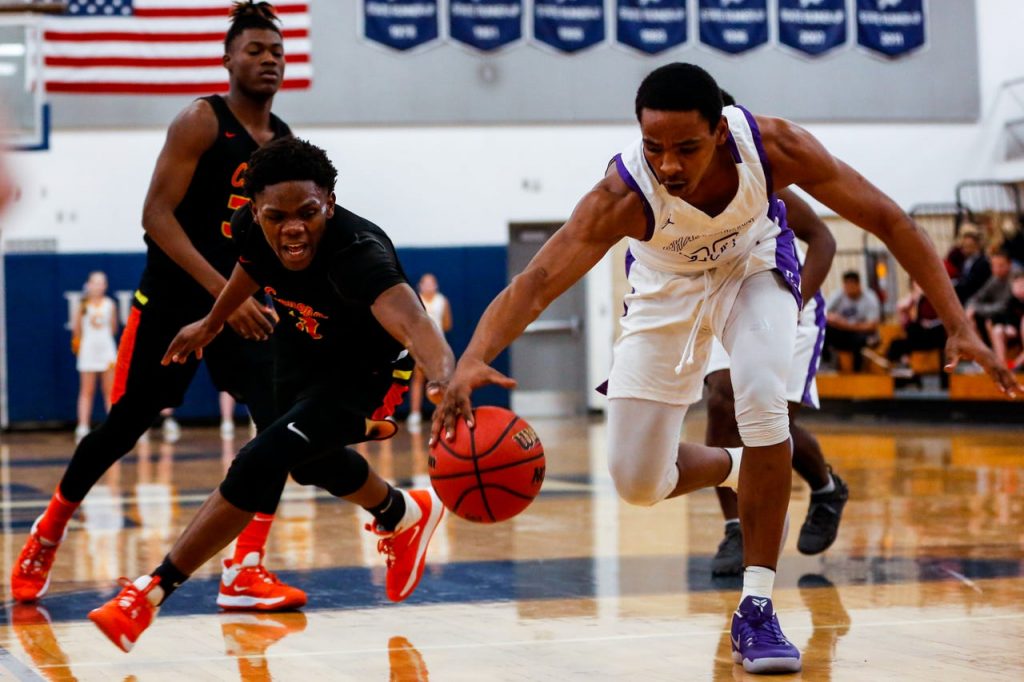 6A might not be as wide open of a conference as the others, but regardless, there are some very good match-ups to look forward to. Going into this season, Chavez was widely considered as one of the favorites to go all the way. However, with an unfortunate incident at the beginning of the season there have been a vast roster shake-up for the Champions. However, Head Coach Gary Lee and Assistant Coach Rodney Brown have rallied the troops and they have played their way into the 8th spot in the playoffs to host and square up with Basha High. This match-up is going to be a good one in two very contrast in styles.
Basha is going to attempt to slow this game down and limit transition opportunities as they try to put the ball in the hands of their best two players to try and get scoring opportunities in 6'6" freshman forward Landon Schumaker and 6'3" junior guard Trenton McLaughlin. Schumaker will have a tough pairing with Chavez's 6'5" senior forward Nyjier Andrews, who has been a catalyst for them and brings a different type of hustle and toughness to the game. This same Chavez team handles Basha 66-51 at a neutral location for the McClintock shoot-out over the holiday break.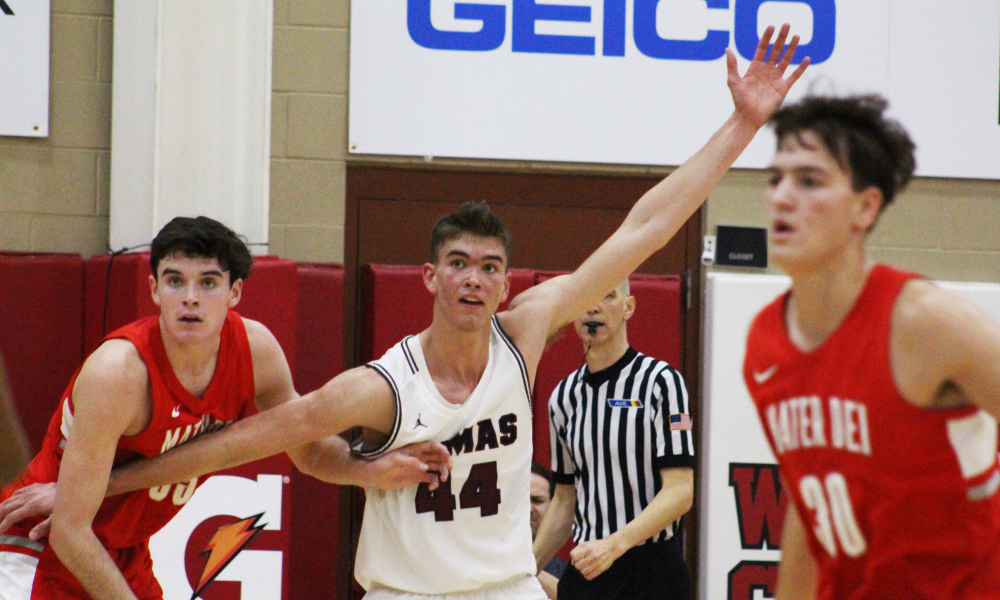 The Perry Puma's will travel to Brophy Prep, in what will be a raucous environment. There is no question that Perry has the talent to pull off the 12/5 upset with possibly the best big man duo in the state with 6'11" sophomore Dylan Anderson and 6'9" junior Duke Brennan, who has been a force all season long. They do have to rely on some contributions from freshman probably more than Head Coach Sam Duane would prefer but junior guard Christian Tucker could be an X-Factor for them to pull off the upset. Brophy defeated Perry 57-52 at home less a few weeks back.
Mountain Pointe will travel out to the west side to play La Joya. La Joya has probably been the biggest surprise this season, locking up the #6 seed in the playoffs when most people did not mention them to make much noise this season. Mountain Pointe has played one of the tougher schedules in the state and will walk into this with some tests in battles, though they have come up one the losing side with a lot of them battles. There will be a very exciting match-up between both teams best guards in junior Jason Kimbrough (MP) and senior Nahshon Harper (La Jolla), who has just balled out all season long and has put this Wolves team on his back. Head Coach Roger Lefebvre has done a magnificent job with this group but will need to play their best basketball of the season in this one. The Pride's 6'7" junior forward Zereoue Williams could have a huge imprint in this game, as La Jolla does not feature a player over 6'2". If Miles Sulka can get hot from the outside with his sweet shooting stroke and open some things up in the paint, this could go the Pride's way. However, it'll be a tall task to keep one of the better walking buckets in Harper in check.
In 5A, McClintock will travel to Cactus Shadows in the 8/9 match-up. Cactus Shadows has been a huge surprise this season as well and will go into this game with a bit of a mental edge, as they went into the Chargers home and defeated them on their court by 14 a little over a month ago. However, McClintock has the talent to pull this one off on the road behind the senior duo of Armani Williams and Chance Garland. If those two play the way they are capable of playing, they will have a great chance to advance. However, if they allow Cactus Shadows to slow their game down and execute their game plan, they could be heading home for the year.
The rest of the 5A conference is going to see a whole lot of familiar faces with five of the eight first round match-ups being region opponents. All top seeds in these match-ups in 2nd-seeded Ironwood, 4th-seeded South Mountain, 5th-seeded Buena, 6th-seeded Sunnyslope and 7th-seeded Cienega all went 2-0 on the season against their opponents in region play that they will face up against in the first round.
In 4A, 9th-seeded Desert Edge will travel to play 8th-seeded Deer Valley in yet another inner-region match-up. However, in this one the teams split on the season with the home team winning both contests. This one is going to be a battle with the game being hosted by the Skyhawks.
The Buckeye/Shadow Mountain match-up has lost a little luster from the years past, when this used to be one that people circled on the calendar. Nevertheless, this one will be a good one as the 7th-seeded Hawks will host the 10th-seeded Matadors in Buckeye. Shadow Mountain is one of those teams that could win this game by 10 or lose it by 15. Shadow's 6'4" senior wing Shemar Morrow is back into the swing of things and could be the factor that could pull off this "upset". However, Buckeye has one of the better pure scorers in the state with 6'1" senior point guard Tay Boothman. If Boothman has one of them electric shooting nights, Buckeye should be able to pull this one off. It would be of great help if they can get a really solid contribution from one or both of their underclassmen guards in sophomore Jayson Redhouse or freshman Matthew Henry-Harrison.
Let's Get It, AZ! #PlayoffTime #GoBigOrGoHome