"BRIGHT FUTURE FOR DEVONTES COBBS"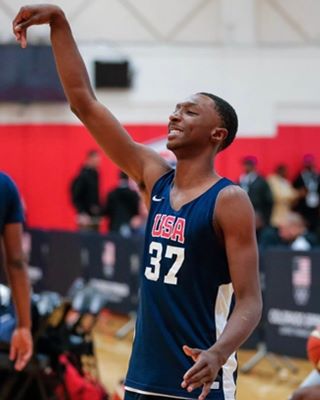 Arizona has enjoyed a few big time high school guards in years past. Guards that were electric and entertaining and tough and performed at a high level on the local and national scenes. From Jahii Carson (ASU) to Nick Johnson (Arizona). From Casey Benson (Oregon/GCU) to Alex Borcello (Arizona). From Markus Howard (Marquette) to Holland Woods (Portland State) to Saben Lee (Vanderbilt). Sprinkle in our recent graduates of Nico Mannion (Arizona), Jovan Blacksher Jr. (GCU) and Jaelen House (ASU) and you come to realize that our state has really produced some problems from that guard position.
Now comes the next up and coming backcourt talent that could very well add his name to that prestigious list. A Milwaukee, Wisconsin product that had quite a buzz back in the Midwest as an 8th-grader. A kid that never left a basketball gym from sun up to sun down arrived in Phoenix last summer and attended local and national juggernaut, Shadow Mountain High, to play for legendary player and coach Mike Bibby.
The ultra talented and Uber-athletic guard made the move with his mother and big brother, Davon Cobbs, who also played on that state championship Matadors team alongside him. Devontes made an impact in a backcourt that has long been established with the before mentioned House and Blacksher. Sure, the freshman bumps were there but in one of his first games at the high school level he saw himself matched up with one of the top guards in America, Pinnacle's Nico Mannion, in a game that will go down in the record books as one of the better one's in recent memory.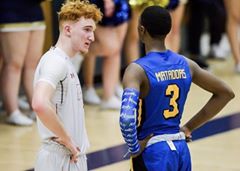 Shadow Mountain came out of that game on the losing end but you could tell it was a growing curve for a kid that you could tell was made to play in those types of environments. The ruckus crowd did not rattle that young bull. He was not afraid of the moment or scared to do what he has been doing to opponents since he was a little kid.
However, that was not the first time I laid my eyes on him. One day back in the later part of the summer last year I walked into the newly built PHHacility in central Phoenix. On the main court was a bunch of little kids and two teenagers that were going at it on the court like they were brothers fighting over the remote control. Mom and ,what I believe to be an aunt, was chatting on some chairs courtside. I found out just minutes later, thats exactly what they were. There was some buckets traded out, plenty of smack talking and some old fashioned brotherly love exchanged in that one-on-one battle that has probably been played hundreds of times in backyards, gyms and parks. Devontes walked up to me and looked me in the eye while shaking my hand and introduced himself as "Tez" before quickly correcting himself and stating his full name, "Devontes Cobbs." I introduced myself to a young man that oozed of toughness and an aura that told you he was about this life. For him, ball really is life.
For those who don't know, Milwaukee is not a city for the weak of heart. I have run into many guys from Milwaukee in my lifetime and have yet to run into one that I would ever describe as "soft." It's a lunch-pale type of city that breeds toughness and adversity. A sink or swim type of place. But Devontes grew up in a gym, mentored and coached by Chris Carter as a small kid with big dreams growing up in Milwaukee. If you have a conversation with his family, Coach Carter's name will come up more than once. The devoted man that has changed the path up until this point for Devontes and his older brother put a imprint in their lives. It is what, initially, made this move out west so tough on the Cobbs brothers. Leaving the only guy that had ever really coached them and the father-figure they grew so accustomed to having. The transition was not an easy one. He was homesick and still searching for his way to find his way in a brand new city with a very different demographic and environment. But "Tez" always has been a step ahead of the curve when it comes to maturity. His mother describes him as her "responsible child." The one that will take care of every sick family member in the house and handle the majority of the household choirs. Not only does he clean, he enjoys cooking as well. His mother showed him a couple years ago how to make his favorite dish, shrimp scampi, and he has mastered the recipe. So saying Devontes Cobbs is cooking has more than one meaning.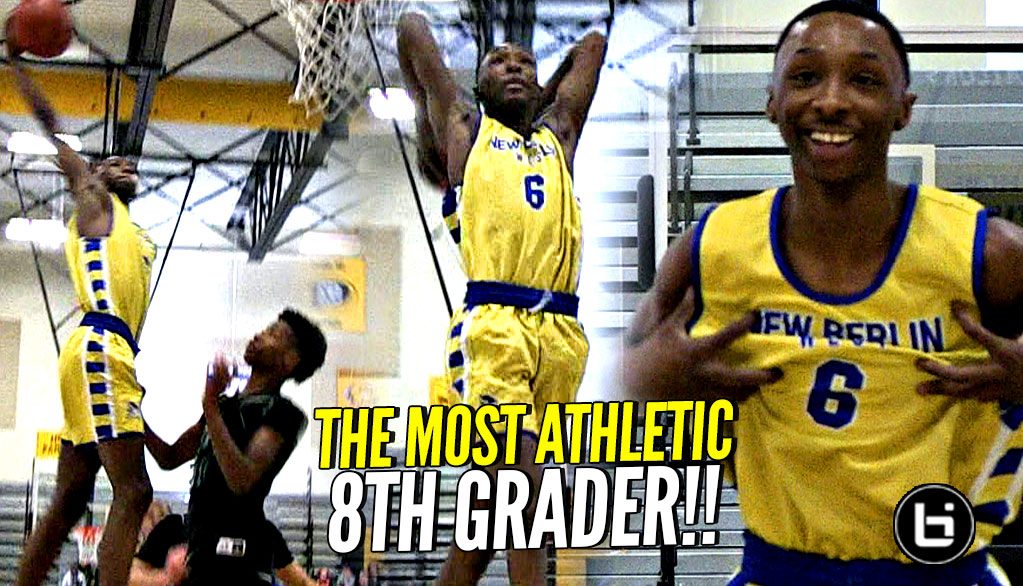 Eventually, basketball got into full swing for the super talented and athletic 6'3" guard. The season started at Shadow Mountain and the court made him feel more at ease and at home. He had a solid freshman season behind two division-I guards and earned his first state championship of his high school career.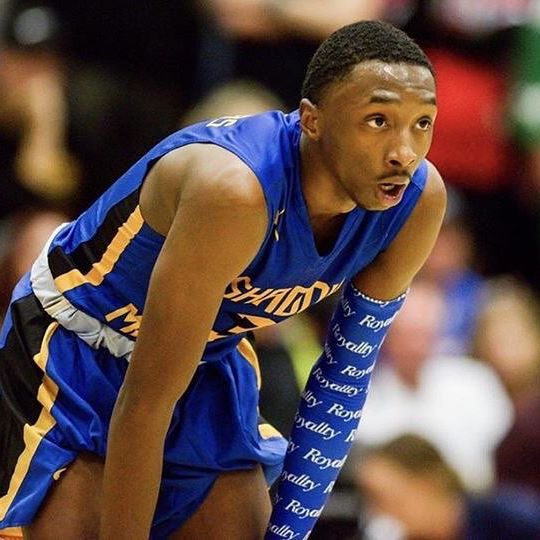 He traveled the spring with the upstart Nike Arizona Supereme program and turned a whole lot of heads on the tournament circuit. It was many people's first time laying eyes on a freshman that has already earned offers from Florida and SMU and a prospect that many believe to be one of the top on the West Coast now. This weekend he will be playing with Team SFG in Indianapolis alongside another Arizona top 2022 standout in 6'9" forward Sadraque Nganga and Lebron James Jr. It will be a very interesting and entertaining summer watching Devontes Cobbs and watching his growth as a player and young man. One thing is for sure, his future is as bright as an Arizona summer sun.