National Prep schools in the Valley are nothing new. The foundation of what it is today has certainly transformed and manifested thru the years but they are booming now more than ever. Hillcrest Prep in Phoenix has produced more than a few high majors and has the Suns DeAndre Ayton as an alumnus in the NBA. Bella Vista Prep in Scottsdale is two years into existence and just won the Grind Session National Championship this past year behind their Captain and Poster Boy, Arizona signee Terry Armstrong. They brought in Canada's top 2020 prospect in Addison Patterson and added the top point guard in the 2021 class in Zion Harmon.
Now, we can be safe to assume Arizona Compass Prep is on that same national platform as well. The Prep school that started with big aspirations is finally seeing some of those visions come to light in big part due to the connections and efforts of their basketball program director, Pete Kaffey.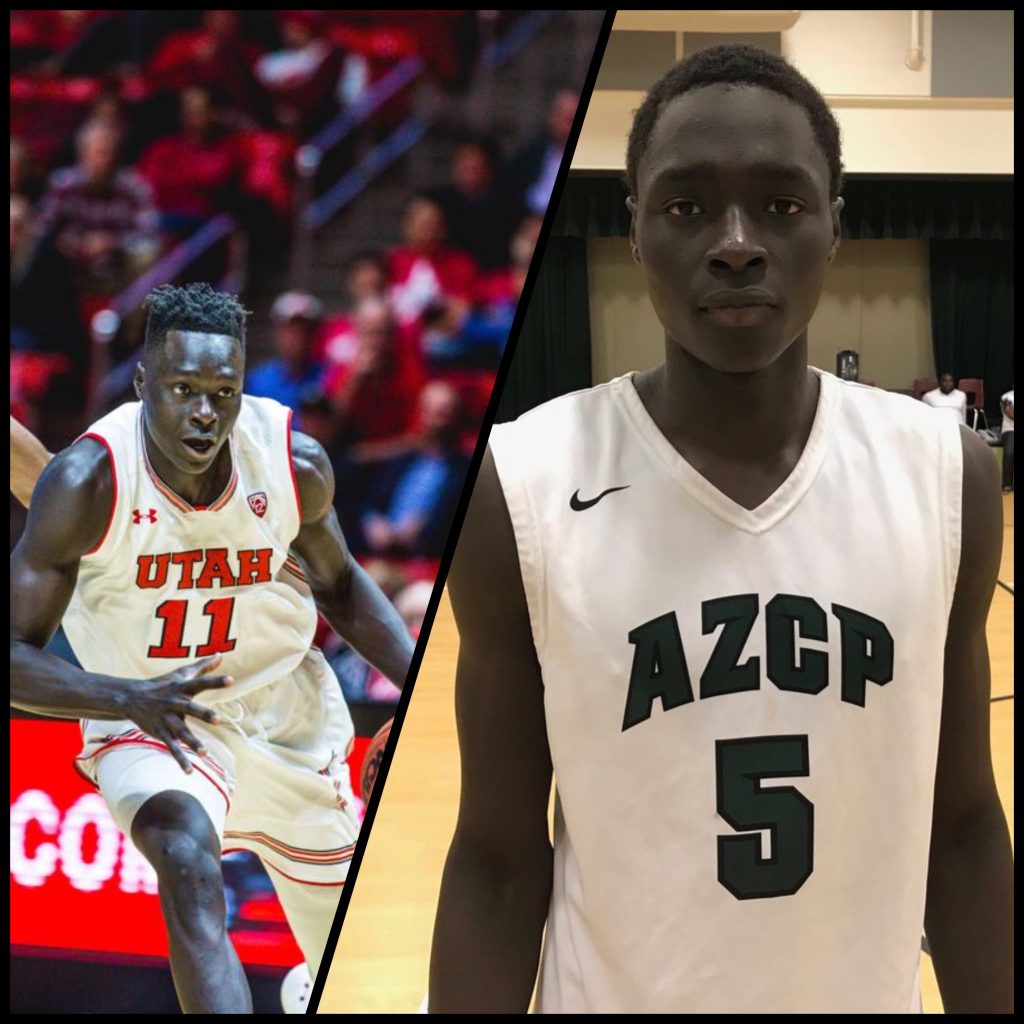 A native from Minnesota, Kaffey was responsible for bringing over Compass Prep's first Division-I player in Utah freshman guard Both Gach. The talented Swiss Army knife of a guard brought in numerous high major colleges and introduced the college basketball world to Compass Prep.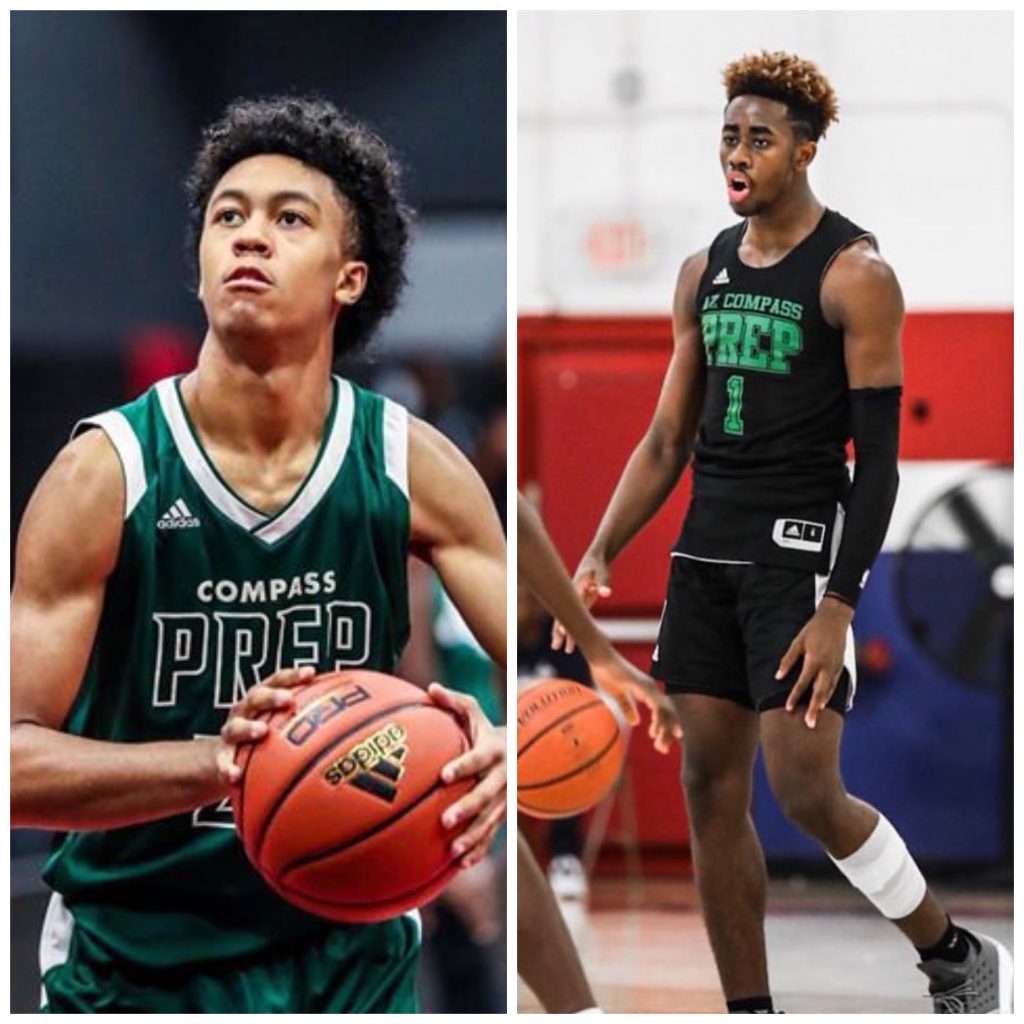 That would lead to where they were at last year. With their 6-foot-3 2020 starting point guard, Jalin Anderson, returning to the roster they would add local product, 6-foot-4 2020 shooting guard Xavier DuSell from Chaparral High. Shortly after, one of the top freshman in the country, Sadraque Nganga, would arrive from Angola to put a national (and international) name on the roster. In addition, they would add 7-foot-1 Top 50 ranked center Chol Mariel. Though Mariel's presence was spotted, Compass Prep looked great all year long. The roster got better, schedule got harder and they were in dog-fights. It was evident that they were starting to turn this thing around.
Kaffey has had a journey that started with some humble beginnings that dropped him off at this destination. His playing career was brief in Minnesota. He was a solid guard that went the junior college route out of high school but stopped playing after his freshman year when he realized that as much as he loves the game, he was not going to do nothing special with it. Plus, his girlfriend was pregnant with his first baby and he needed to devote some time to figuring out exactly what it was that he wanted to do with his life.
He landed an assistant coaching gig with his alma-mater high school, Robinson Cooper, and even coached some of the more talented middle school kids in the area. After winning championship after championship, his name and what he was representing in the city started to spread and some of the top players in the state were calling him to be apart of the program he was building.
He landed a job with one of the most recognized Prep Schools in all of America at Findlay Prep in Henderson, Nevada. He would bring one of the top recruits in the country along with him in nationally-ranked Rashad Vaughn due to the close bond and relationship they had formed over the years starting in middle school. Those relationships extended to current NBA players such as Kelly Oubre Jr., Dillon Brooks, Justin Jackson and P.J. Washington, among others.
Kaffey's connections run deep in the grassroots basketball community. It is those connections and his ability to network that landed him here in Arizona. He had found a relationship in one of Arizona basketball's AAU pioneers, Anthony Ray, who was serving on the Compass staff. Ray introduced him to the powers that be, and the deal was done. Pete Kaffey was making his next stop in Chandler, Arizona.
When the blueprint for Arizona Compass Prep basketball was drawn out they decided they wanted to have one of the more respected national programs in the country. They wanted to be mentioned in the same breath as Oak Hill, Findlay, IMG and the rest of the big boys that make up this Prep Hoops landscape. So when Kaffey took over the program, they began to not only steer in that direction, but put their foot on the gas.
If you spend more than a few minutes talking with Pete it does not take you long to realize why he has been able to be so successful in this business and why he is able to create the relationships that he does. He is humble in his accomplishments and praises and empowers others. He truly appreciates and holds value in relationships and partnerships. He speaks about his coaching staff like the car would not come out of park without them. AZ Compass Prep hired Ed Gibson, a former Chandler High coach and former player for Robert Morris, as the Head Coach of the program. They also brought in Sharon Wright, a former lottery pick of the Philadelphia 76ers. While he is still looking to add quality coaches to the staff moving forward, he is very happy with where they are at as a collective trio. He also almost gushes when talking about the administration side of the program. The people like Swen Anderson, who serves as the School President and makes sure the education department is being held accountable for the program. And Ronda Owens, who is CEO of the school and serves as a volunteer academic advisor and organizes the players ACT and SAT prep, as well as study sessions. And Zyzick Owens, the Vice President, who provides the day-to-day care for the players and the program. He understands that when you cook a feast, everyone eats. That when your trying to drive a ship, it has to be all hands on deck.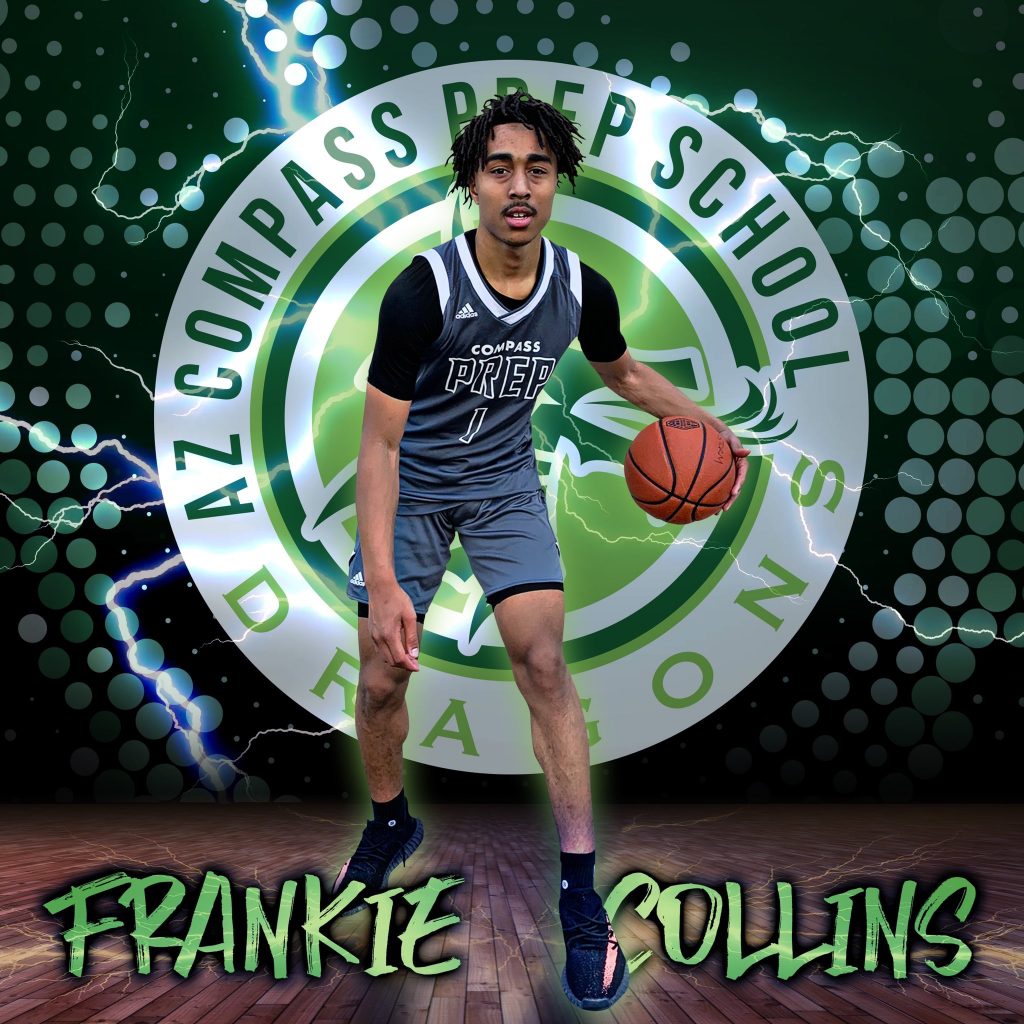 So it is no surprise that he is continuing to bring in big time talent and put them in their uniforms. He recently recruited and landed Las Vegas' talented Clark High School's duo of Frankie Collins and Maxwell Lewis, who both also play for the Dream Vision Adidas Gauntlet AAU program. Collins holds offers from Kansas, Oklahoma, TCU, New Mexico, UNLV, UTEP, Columbia and Eastern Washington, while Lewis holds multiple DI offers and is projected to blow up this spring and summer with the Dream Vision AAU program. He also recently got commitments out of Sincere Parker, a 6-foot-4 rising senior scoring 2-guard that holds offers from New Mexico, Long Beach State and Green Bay and Dende Ceder, a 6-foot-10 big man out of the Netherlands that is said to have all the ability to blow up on the national scene. In the last few weeks he has hosted visits from colleges that include Maryland, Saint Mary's, New Mexico, UCF, SMU, Northern Colorado and Coastal Carolina, among others.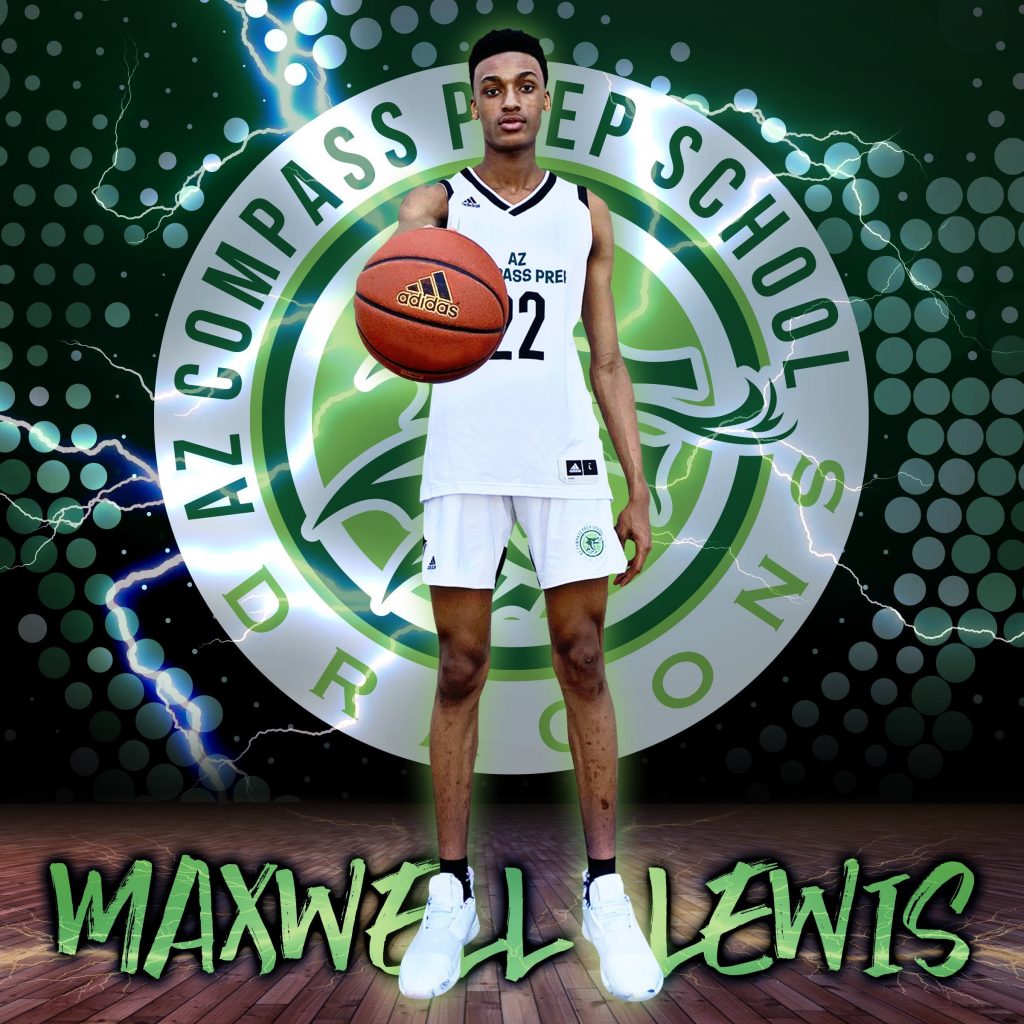 The dreams they have for this masterpiece they are attempting to paint are big. They want to be a haven for kids that have projected pro careers and also one's that have the ability and work ethic to develop into one. They want to put their kids and players in the best position to succeed at the highest level. To have as many players under their umbrella reach their ceilings by the time they leave for college. They want to play against and beat the best in the country and do it on the biggest of stages and highest of platforms. Kaffey saw first hand what it took in his time at Findlay. The importance of great housing, an education that that checks out and unlimited access to the gym so that their kids can work on their game whenever they want. Their housing is a 5-minute walk from the gym and the gym is accessible to the team whenever they see fit.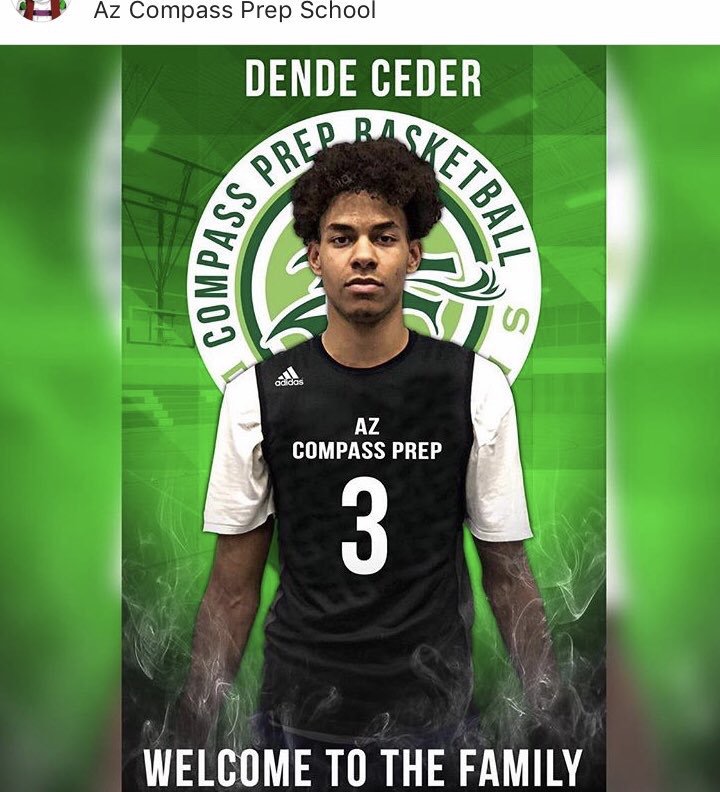 I am personally a big believer in this program and the things they have the ability to accomplish. They are not just building a basketball program, but a culture that makes their players proud to be there and represent the brand. A brand. That is what they are constructing. Recruiting kids that fit the mold in which they are looking for on and off the court. How can you not want to cheer for that? I am excited to watch this thing get built. To watch it manifest through the process. And to watch it all from my back porch. It should be quite a ride…