"YOU'VE BEEN WARNED: ELIJAH SAUNDERS"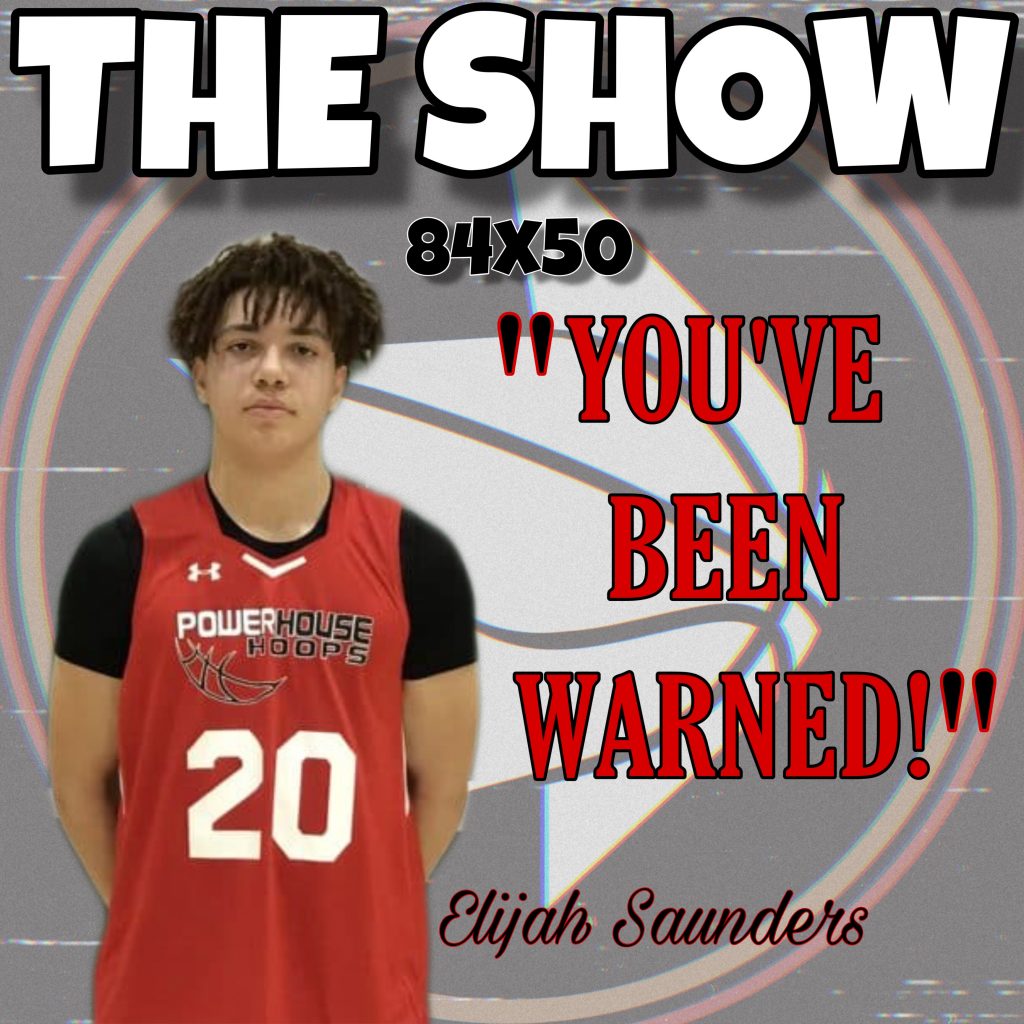 Arizona's young basketball talent is evident. There are some local underclassmen that are making national names for themselves. One of those young bulls that are up and coming is 6-foot-6 2022 forward Elijah Saunders.
He has many of the tools that most coaches and scouts love to see. The size and mass of the kid stands out to you first. He is now starting to move a whole lot better as he grows into his long and thick body. While most prospects his age struggle with putting on and keeping weight, that is not a problem early on for the talented young forward.
On the floor, Elijah does a lot of things very well. He can really shoot it from the outside and his mid-range game is a legit weapon. He finishes strong and is very effective inside and can score from all three levels. His handle needs some tightening but the ball does not seem to feel foreign in his hands on the perimeter. He also seems to be finding some of his early bounce and putting down dunks with regularity.
Sure, he is nowhere near a finished product. But that is what is kind of scary. The kid really enjoys and strives to get better and better. He has the work ethic. He understands he needs more work on that handle and he wants to get more explosive on his drives to the rim. His top priority is getting his motor to a level that pisses off opposing coaches. Time will tell if he puts all those things together with what already exists within him on the floor, but it he does he could be one of the top talents on the west coast.
The basketball culture lies deep within his family. His father, Yaki Saunders, is a basketball head to the fullest. A native of Chicago, he grew up in the Michael Jordan 90's Bulls era. Most families plan camping trips or summer getaways in early July. Not the Saunders family. They take a trip to Las Vegas and it has nothing to do with a Casino or overpriced buffets. It's the NBA Summer League. That summer trip has now become a ritual for the family. So it's easy to see why he was so elated to see that his son was just about as in love with the game growing up as he was. It was somewhere in between his 7th-8th grade season when Dad realized "we might have something, here!" He never wanted to push the game on Elijah, but wanted his son to fall in love with it himself.
When you truly fall in love with something it becomes so much easier to become good at it. If you get to being good at something and you still possess the same love, it is that much easier to become great.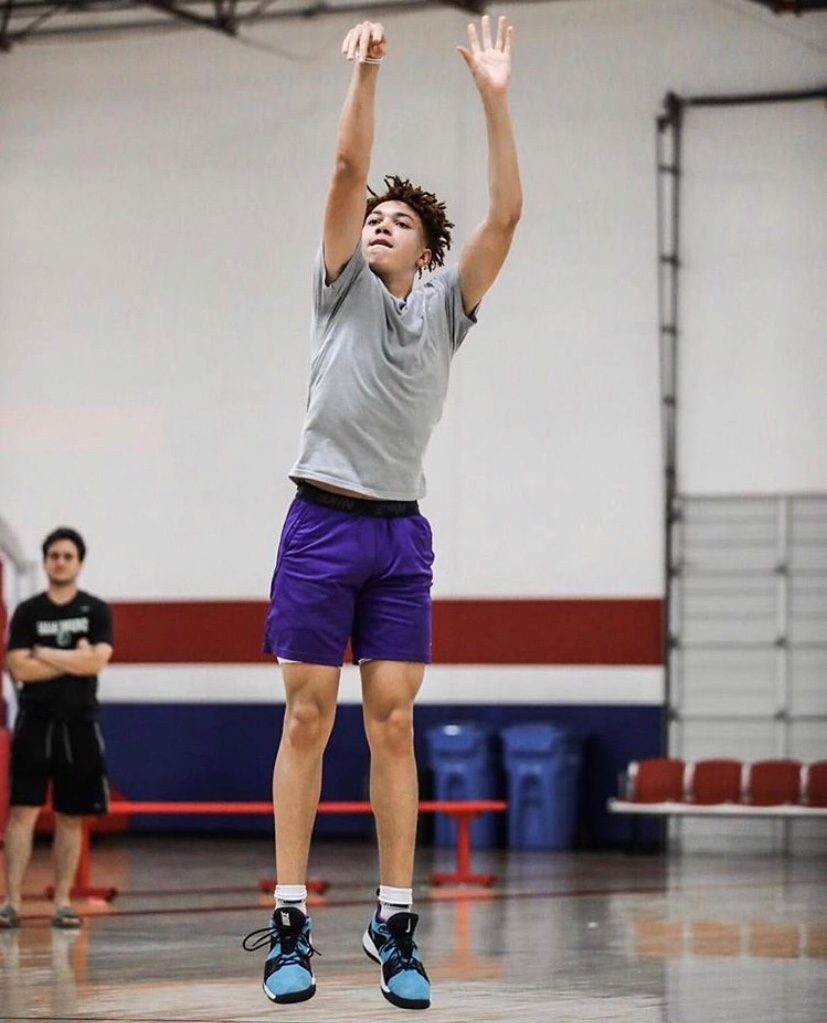 His mother, Andrea Saunders, was constantly in a gym alongside her husband, watching her baby boy start to do his thing. She also always had an eye on this youth AAU Director/Coach that was rumored to be training one of the top prospects in all of America. The guys name was Vaughn Compton and that top prospects name was Nico Mannion. I am speculating, but may be Mom saw an in in the fact that, like Mannion (aka the Red Mamba), her son had the fire-red hair. Or just may be it was the fact that her maiden last name is Compton as well. But she found a coorilation and respect to "VC" who was being talked about as one of the top skills trainers on the West Coast.
So in a Las Vegas parking lot, after Coach Compton had just guided his Arizona Vipers AAU team to a victory in the Big Foot Tournament, mom approached him in the parking lot and explained that they were also from Arizona and she wanted nothing more than for him to train her baby boy and coach him.
The rest is history… Elijah joined the Vipers organization, he trained with Vaughn and was fed up the long dining room table. He landed at Rancho Solano Prep where he was a starter as a freshman for one of the more talented younger teams in the state. After a solid freshman season, he landed with the Powerhouse Hoops 15U UAA Rise team for the spring.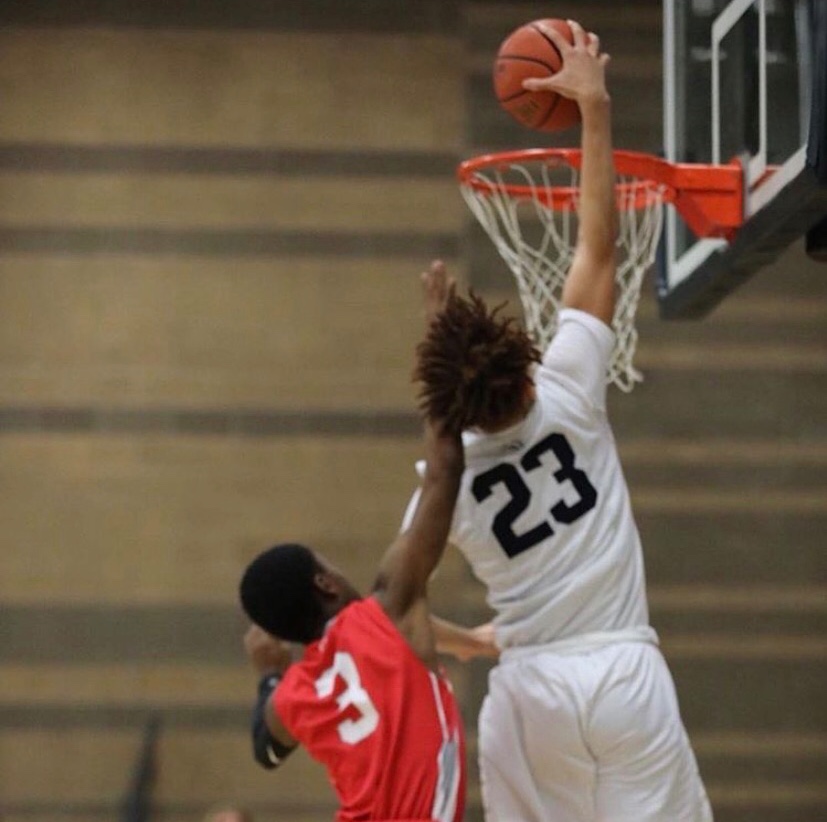 In Kansas City, Saunders put together a very strong 4-game string. In two of those games, he looked dominant. After a 30+ point performance, at 15-years old, he would receive his first Division-I offer from South Dakota's Head Coach Todd Lee. Undoubtedly, it will be the first of many as Elijah grows as a player and person. Even at a young age he knows what he wants out of the next level. He wants to play in an uptempo system that allows their players to showcase their skill sets and wants to play in a winning culture. He feeds off of crowds and energy. He loves playing in games where the lights shine the brightest. One statement can be cashed into the bank, he is not scared. Being on the High School AAU circuit for the first time has instilled confidence in him and has made him see that he feels like he can be on the court with just about anybody.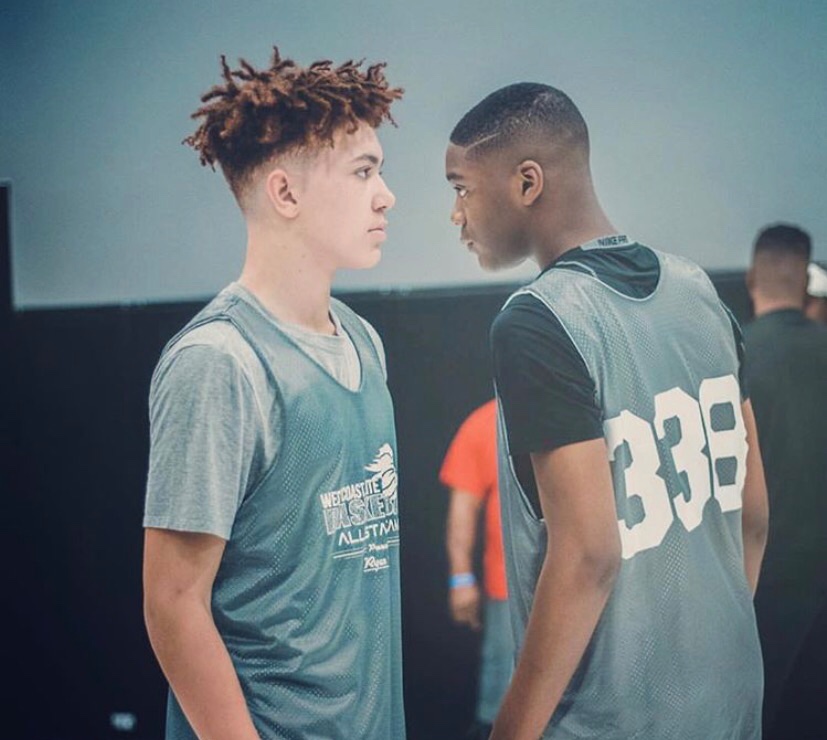 If I were asked to describe him without anymore information, I would say he is an adrenaline junky. Not just for what I have learned about him and the environments her prefers to play in, but the side conversations I have had with him.
In the 8th grade he took an Aviation class. He was so intrigued with the class and how the teacher presented it that he is very interested in one day becoming a Pilot when his basketball days are done.