ABCA SECTION 7 BRINGS OUT THE AZ TALENT
ABCA SECTION 7 WAS A HIT!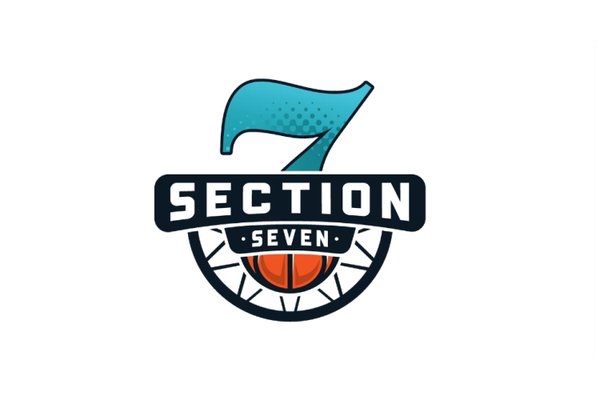 With all the rule changes within the NCAA, the viewing period has changed drastically and has left many college coaching staffs reeling and trying to figure out how to best recruit players on the fly. The ABCA Section 7 event held in Phoenix, Arizona was a game changer. College coaches from all over America filed into the city to see some of Arizona's and the West Coast's top talent compete with their high school squads.
One of my favorite aspects of the event is how well they determined and placed the levels of the teams. The top-notch bracket was filled with West Coast powerhouses, while the teams that are more just fighting to make the playoffs in their local venue were placed in a bracket willed with like-built teams. It made the games very competitive and evenly battled.
The organization and attention to detail was great. Media and college coaching books were very well put together. College coaches and national scouts were impressed and pleased with just about everything across the board. All in all, it was a great event.
With the recent big shifts in Prep Schools on the West Coast and in Arizona, a lot of the talent most would expect to see was absent in this event. However, there was no shortage of hard play and talent out of our Arizona schools. I am from Arizona. A true native of "the Phix". So Arizona basketball holds a special, dear place in my heart. So I can not express how proud and happy I was to see something like this come to the City and bring out the West Coasts best. Our city was on center stage for all of America's basketball community to see. And there was one overwhelming statement I heard all weekend long, "Arizona really has a lot of talent out here right now," or some words close to that.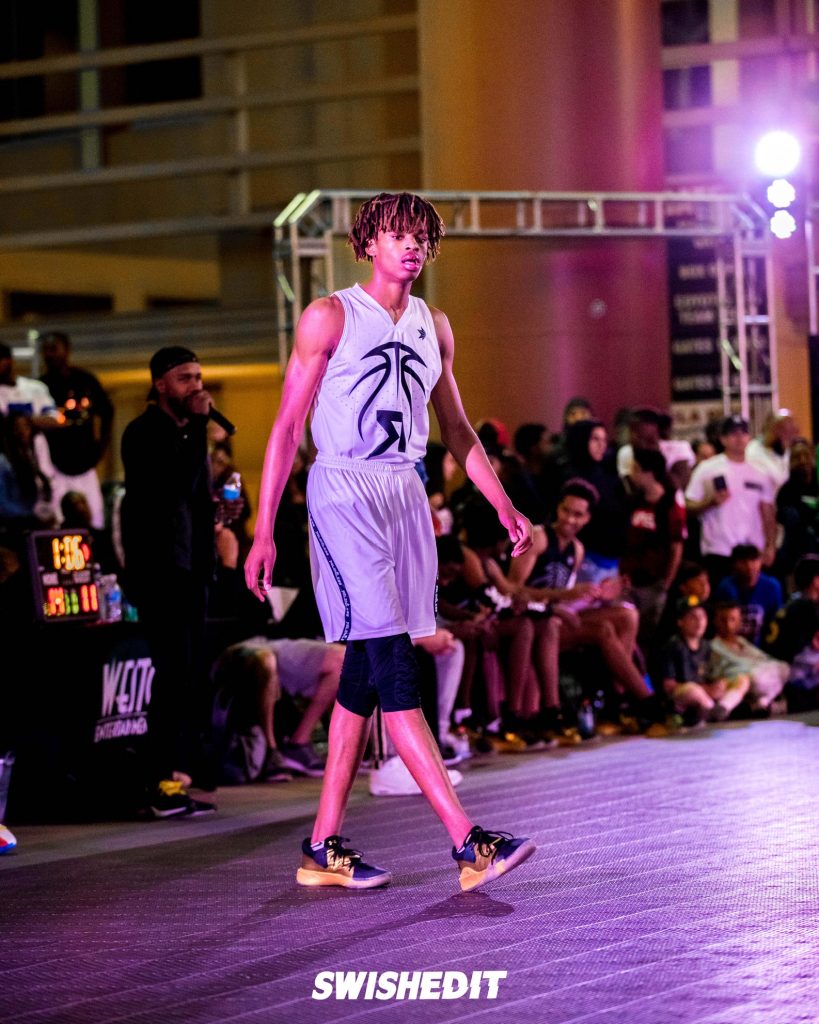 DARON HOLMES (6'9", F, 2021, MILLENNIUM HIGH)- Holmes and the Millennium Tigers took part in the "top dog" bracket and held their own after a 2nd half breakdown against the runner-up Mater Dei. But Holmes looked like one of the top players and prospects all weekend long. His length and the simplicity he plays with makes high-major colleges want to envision him in their jersey. He doesn't need the ball in his hands to drastically effect the game and he is starting to really be able to put the ball in the basket at a high level from all three levels. His handle is improving more and more every day and he seems to be getting stronger and able to initiate and absorb contact inside. Holmes picked up an offer to USC over the weekend.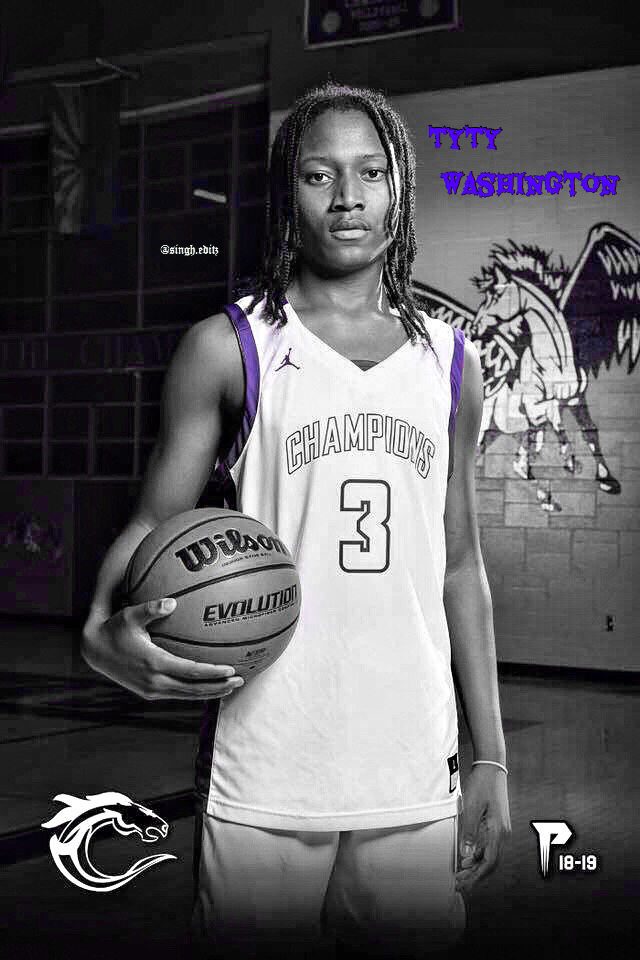 TY TY WASHINGTON (6'4", G, 2021, CESAR CHAVEZ)- Washington is beginning to get scary good. His level of play is starting to translate to the elite level status as high-major schools are starting to take notice. His demeanor and toughness on the court is just as intriguing as the tools he has in the box. He competes on both ends and is gaining a reputation as a walking bucket. His handle is starting to put defenders on skates and his pull-up jumper is one of the best you will find on the West Coast. Washington picked up offers to Grand Canyon and LMU over the weekend with many more sniffing around.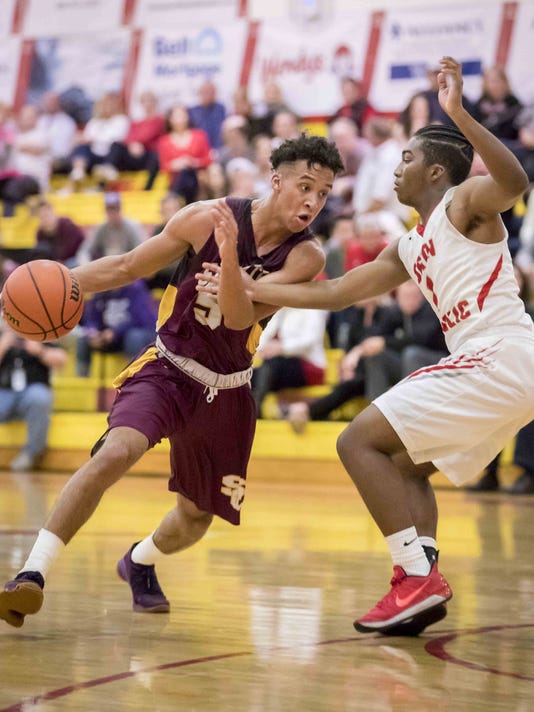 EVAN NELSON (6'3", G, 2020, SALPOINTE CATHOLIC)- Nelson has been playing out of his mind since the start of the high school season last year. His level of play has risen to a very high level and his academics make him even that much more intriguing. He is really beginning to take over games and his outside shot is a certified weapon. His explosion is impressive and his ability to play through contact and beat people off the dribble make him a killer. Nelson picked up offers from Harvard, LMU and Cal-Poly over the weekend.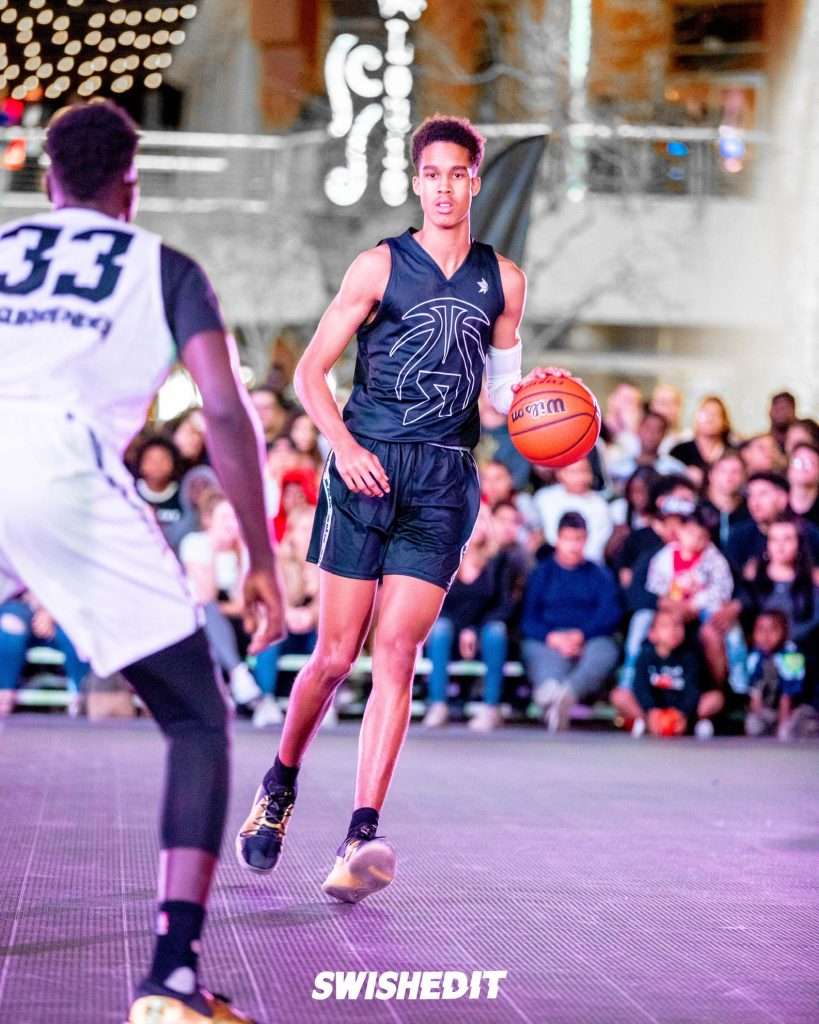 OSASERE IGHODARO (6'10", F, 2020, DESERT VISTA HIGH)- Ighodaro is truly a Swiss Army Knife. He has a little bit of everything in his game. His passing and defense are his bread and butter. He is also an elite level athlete. His jump shot still has a ways to go and he needs to get stronger to play at the level that he is destined to end up at. Ighodaro is playing a different game then most, so his game will get critiqued a little bit more than most, but he really has some tools in the shed that make him one of the top sought after rising seniors on the West Coast. He picked up an offer to Rutgers with so many high major head coaches sitting courtside at every one of his games.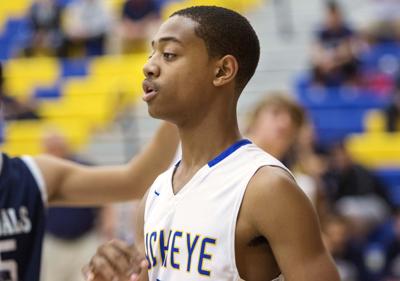 ZA-ONTAY BOOTHMAN (6'1", G, 2020, BUCKEYE UNION)- Boothman has one of the deadlier strokes in the state from the outside and is a heat warning waiting to happen at anytime. The degree of difficulty of his shot making is impressive. He is also one of the fiercest competitors you will come across. His length disrupts flows on the defensive side of the ball. Once he develops a stronger handle, his playmaking on the offensive end should improve right with it. The game I got to see of his, he dropped 41 points on Seton Catholic. The certified bucket had college coaches running across town all weekend.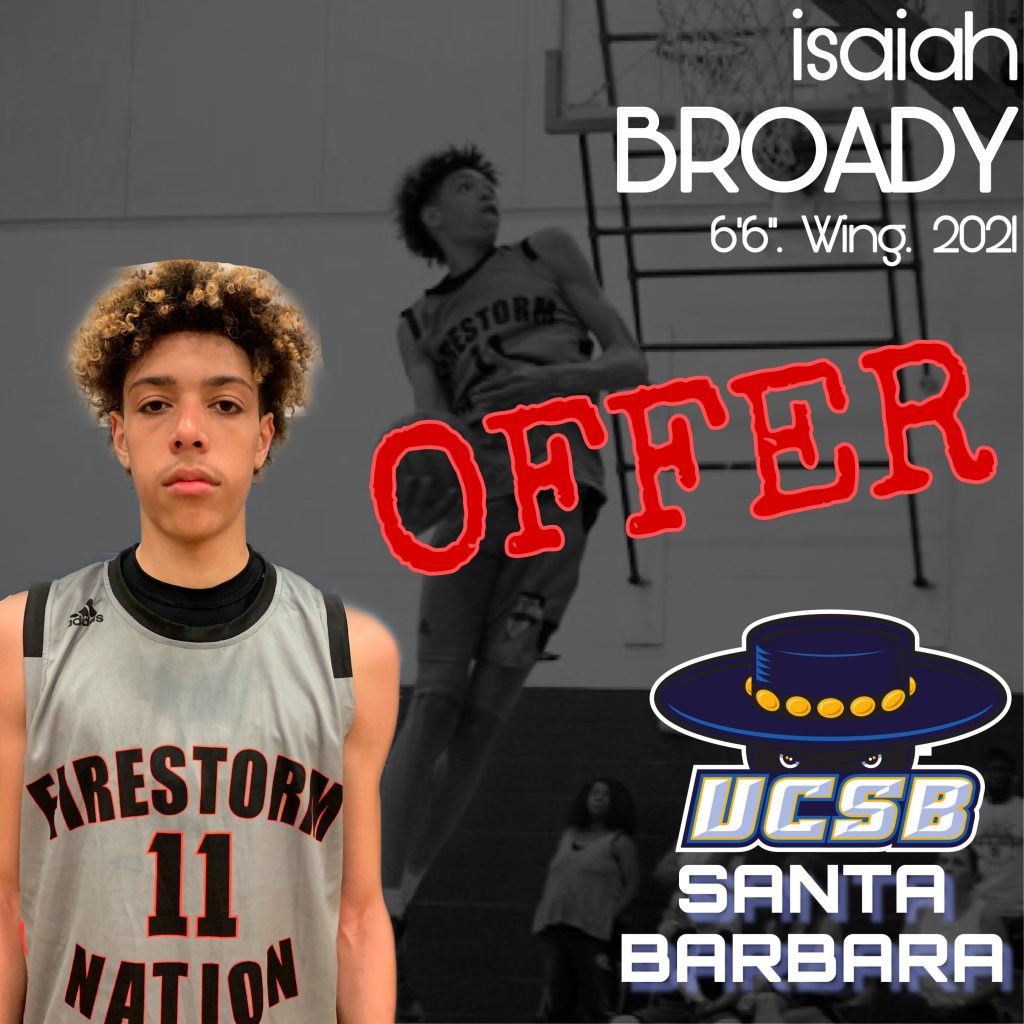 ISAIAH BROADY (6'7", G/W, 2021, CHANDLER HIGH)- Broady opened some eyes in a real way for a lot of people. He was a relative unknown going into this weekend but came out of it with quite the buzz. His length and ability to put his imprint on a game in so many ways make him intriguing. He has all the tools that colleges look for this early in the game. He can handle it, shoot it and is top-of-the-square-type bouncy. His ability to guard multiple decisions and disrupt passing lanes is a factor. He is asserting himself as one of the top AZ prospects in that loaded 2021 class. Broady picked up his 1st D1 offer to UC-Santa Barbara.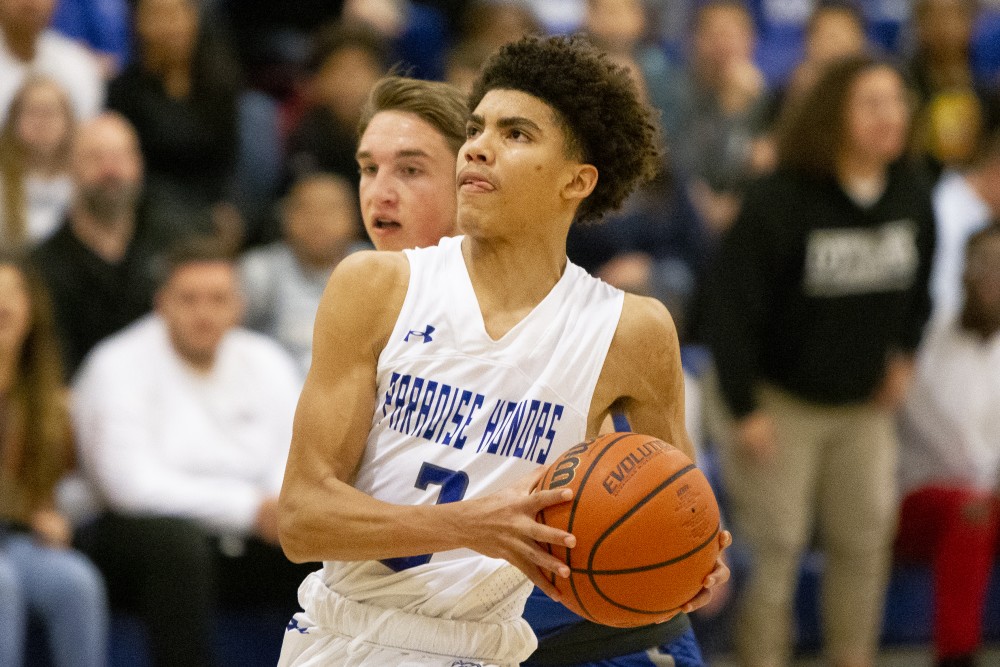 JALEN SCOTT (6'2", G, 2021, PARADISE HONORS)- Scott led his team to an impressive 3-1 record this weekend. His length and court vision really set him apart at that position. He has some work to do with his stroke from the outside and could really use a strong pull-up in his game to elevate him to the next level but he is one of the best passers in his class on the West Coast. The things he see's on the floor is impressive, to say the least.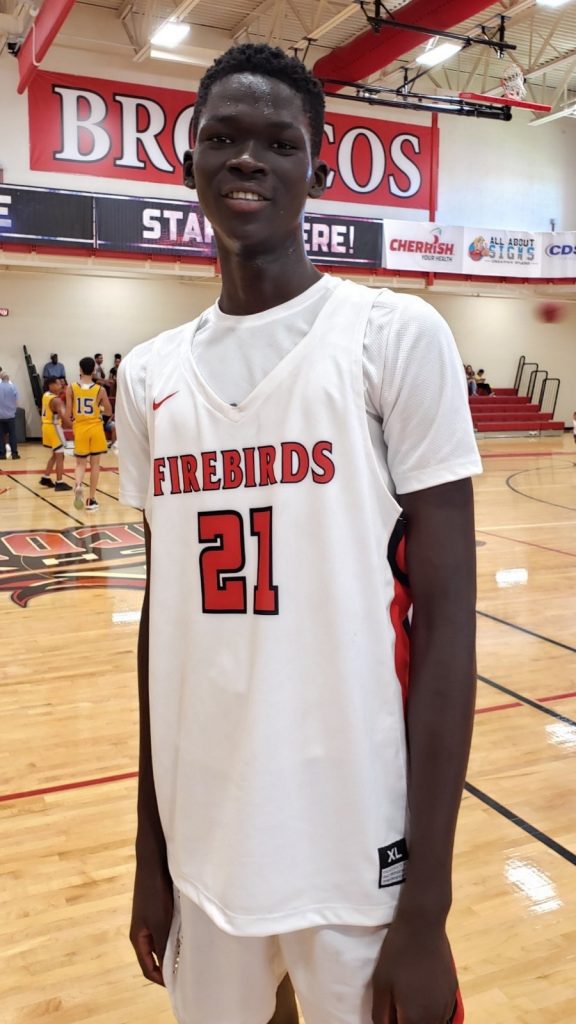 ADRAME DIONGUE (6'10", C, 2022, CHAPARRAL HIGH)- Diongue might have been one of the most intriguing prospects I saw all weekend. It is not very often that you get to see a kid with that size and length with his fluid movement and good hands and feet. He gets up rather easily and loves to be in the paint. He has the making of an elite level shot blocker and was a huge part of Chaparral winning the Cherish Bracket Championship. He arrived from the Senegal about 5 months ago and you should expect to be hearing his name a whole lot moving forward.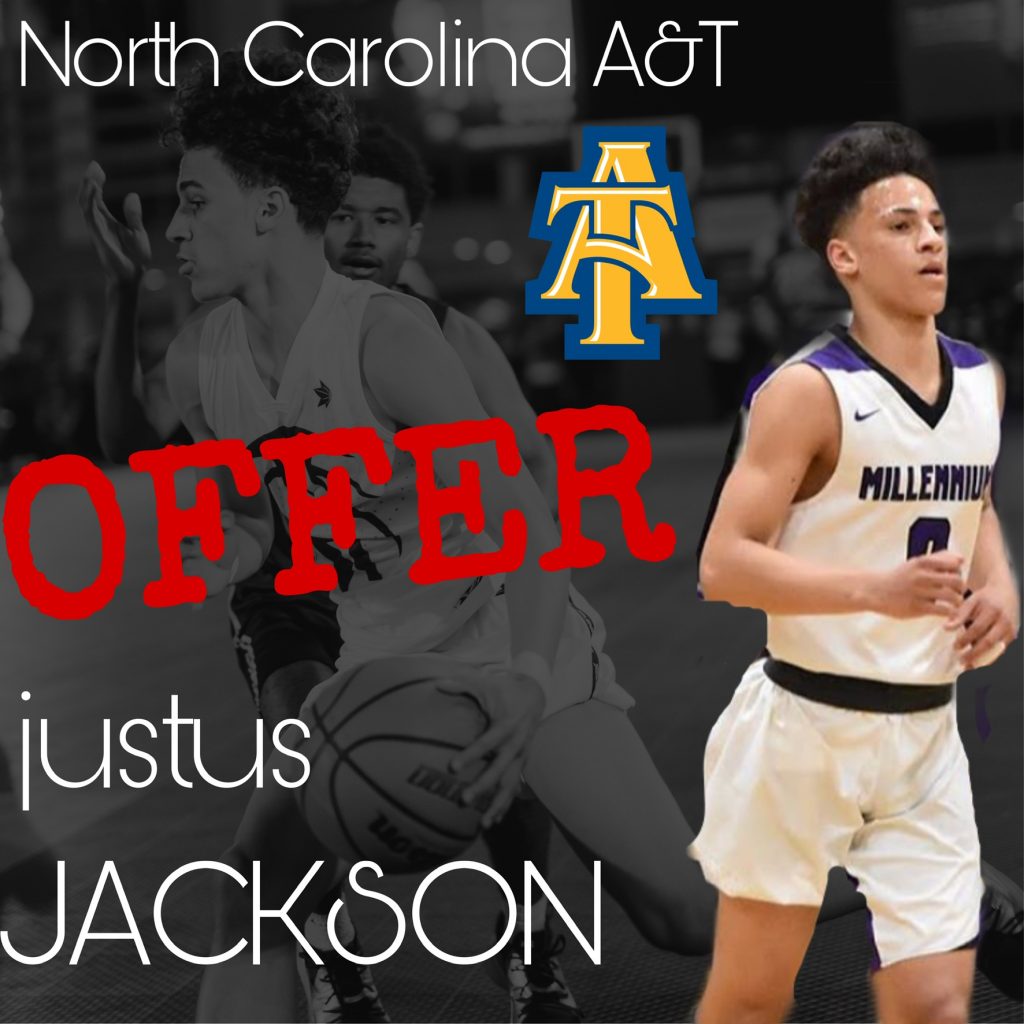 JUSTUS JACKSON (6'0", G, 2021, MILLENNIUM HIGH)- Jackson was a little up and down at times this past weekend but when he is on, he is really on. He is starting to gain the reputation of the guy you have to contain to be able to beat one of the top teams in the state. He has the ability to really fill it in and is good at getting spacing to get his shot off despite being a smaller guard. His pull-up jumper is impressive and his leadership on the court stands out. Jackson picked up an offer to North Carolina A&T.
GRADY LEWIS (6'7", F, 2021, SUNNYSLOPE HIGH)- Lewis was great all weekend long for the Vikings, who ran the table to win the ServRX bracket with some very impressive wins. His energy on both ends of the floor is impressive and his name is starting to come out of a lot of D1 coaches mouths. He is a terrific offensive rebounder and has a very reliable right-handed move around the basket. His strength and athleticism stand out on a team that is filled with next level type prospects. He was the MVP of the division.
DOMINIC GONZALEZ (6'4", G, 2020, IRONWOOD HIGH)- Gonzalez was very impressive this past weekend for an Ironwood team that had an impressive showing against some very tough competition. The silky smooth guard is starting to play a little more aggressive as of late and it has him looking like a bucket machine. He is starting to generate some D1 interest and has a ton of high level D2's interested in him.


CARSON BASHAM (6'11", C, 2021, SUNNYSLOPE HIGH) -Picked up an offer from GCU
JOHN SOLOMON (6'8", F, 2021, DESERT VISTA HIGH) – Picked up offers from Grand Canyon, South Dakota and New Mexico over the weekend.
DYLAN ANDERSON (6'10", PF, 2022, PERRY HIGH)- Team finished 2-2 but it was no fault of Anderson's. The top-10 nationally ranked recruit in the 2022 class was still able to showcase his wide variety of skills what makes him such a nationally sought after recruit.
HUNTER RUCK (6'9", F/C, 2020, RANCHO SOLANO PREP)- The team struggled some with being a 2A school in a bracket full of big schools but they held their own and Ruck was often the best player on the floor. He is generating a ton of low-to-mid major interest.
JERRY ILIYA (6'5", G/W, 2020, PARADISE HONORS)- Huge part of a 3A team that went 3-1 in a bracket full of big schools. Lost to the eventual champ of the bracket by 4 with Iliya being a catalyst.


ELIJAH SAUNDERS (6'6", F, 2022, SUNNYSLOPE HIGH)
OAKLAND FORT (5'8", PG, 2022, SUNNYSLOPE HIGH)
NATE PICKENS (6'1", G, 2022, PARADISE HONORS)
LANDON SCHUMAKER (6'5", F, 2023, BASHA HIGH)


JASON KIMBROUGH (5'11, PG, 2021, MOUNTAIN POINTE)- On this team he is their main guy and you can see him growing under that role. Though I feel at the next level he will be a great piece and a great addition to a strong DII program. He is undersized, but is very savvy and can really knock down the open J. Brings it on the defensive end and is very competitive and tough.
PAUL HAYDEN (6'4", G, 2020, SUNNYSLOPE HIGH)- Hayden impressed me and a lot of other people this past weekend. On a team full of talent he seems to find his place on the court from game to game. Plays with a high IQ and does all the small things that a successful team needs. Even got some attention from some low-major Division I schools.
CARSON KELLY (5'7", PG, 2021, CHANDLER HIGH)- Kelly is very undersized but, man, he is so smart. He really knows how to play the game of basketball and can make some things happen with the ball in his hands. He is lightning quick and always plays with his head on a swivel. He reminds me of a player that becomes a coach 8-10 years from now.
MICHAEL BATCHELOR (6'0", G, 2020, MILLENNIUM HIGH)- On a team with two certified DI talents and some other guys that can play the game, Batchelor seems to find his lane in every game. He is often times the 3rd scoring option and makes plays in opportune times. I am not sure what level he ends up on but he played well enough this past weekend to deserve a mention.
NICK RILEY (6'7", F/C, 2021, CHANDLER HIGH)- Riley was impressive this past weekend for a Chandler team that played in some dogfights. Riley is a difference maker for a team that has emerged as a favorite to win it all in the 6A Finals. They should certainly be in the hunt and Riley will be a huge factor in that run. His activity and presence around the rim on both sides of the floor is a must for this team and he has some games where he is a load down there.
BAILON BLACK (6'2", G, 2021, IRONWOOD HIGH)- A nice all-around guard that brings playmaking to a loaded Ironwood backcourt. Black has the ability to score and set up teammates and usually is leading the Eagles in the assist column.